A recent trip to Canberra to see the Cartier exhibition prompted me to start this board, so I think it is only fitting that I start with the jewels of Nellie Melba which led me to brave the cold of Canberra.
Nellie Melba had a number of Cartier jewels, some of them major, grand jewels which she purchased for herself. Some of these were sold at auction in Sydney in 2015; others remain in her family.
The most important of the Melba Cartier jewels displayed at the exhibition is the corsage/necklace which Melba ordered, supplying the pearls and diamonds herself. According to Margaret Young-Sanchez in
Cartier. The Exhibition
, NGA, 2018 Melba took possession of the jewel on 3 June 1902 and wore it on 11 June for the Grand Coronation Concert at which she sang the National Anthem.
This is one jewel which remains in the family of her daughter, and has been lent by Lord and Lady Vestey to the exhibition.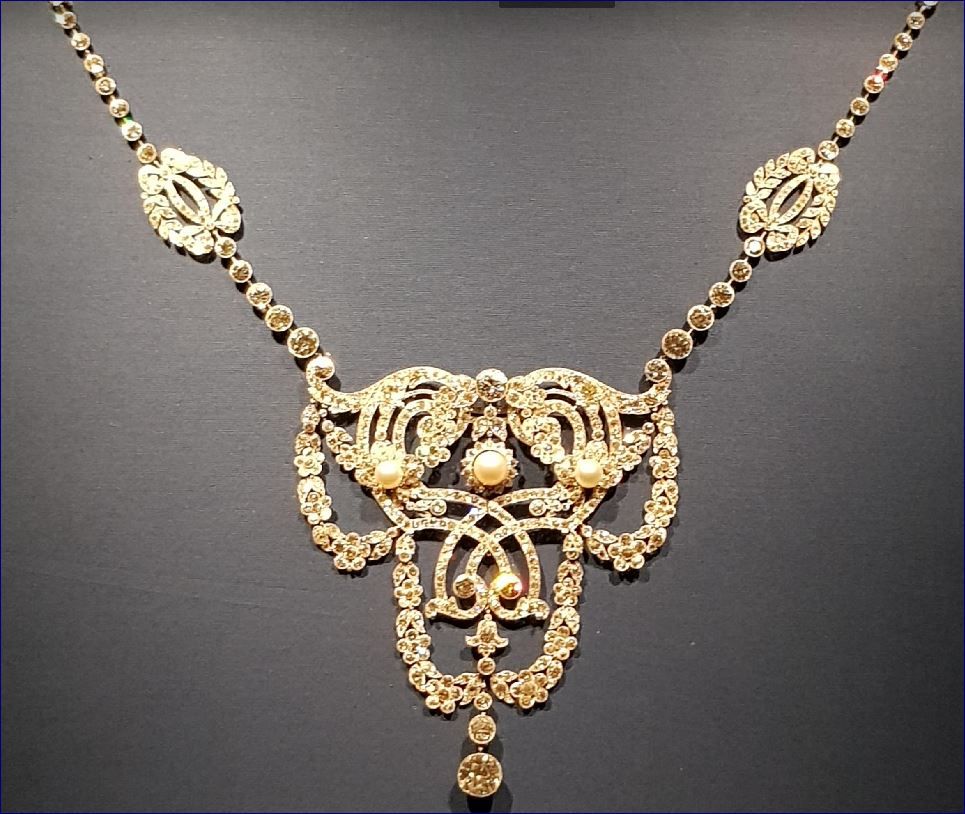 Nellie Melba wearing the jewel in a portrait with her father.
Detail of the corsage/necklace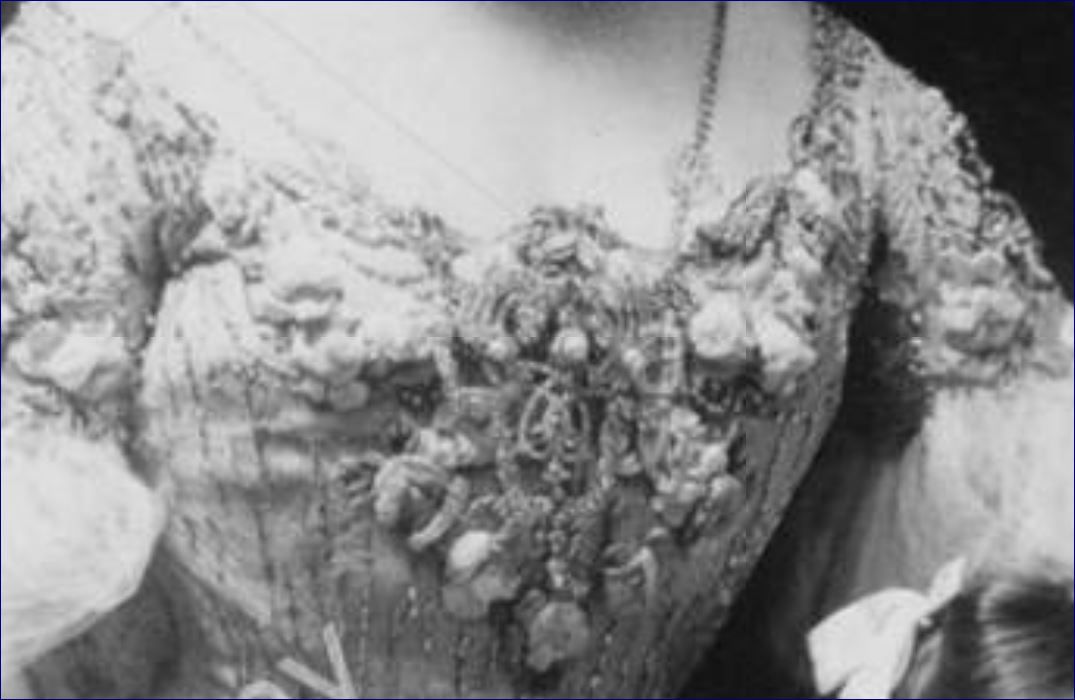 The necklace is still in use, as can be seen in the photograph in
The Australian
24 March 2018.