The original corsage jewel as commissioned and worn by Nellie Melba had a long chain which went over the diva's shoulders and presumably was attached to the back of her gown. Whether the central element was pinned to her bodice or hung free is something which has not been commented upon in the items I have seen, but I presume it would have been pinned.
The diamond chain section can be seen in the photo below.
Today the chain has been shortened considerably to allow the jewel to be worn as a necklace which sits close to the throat.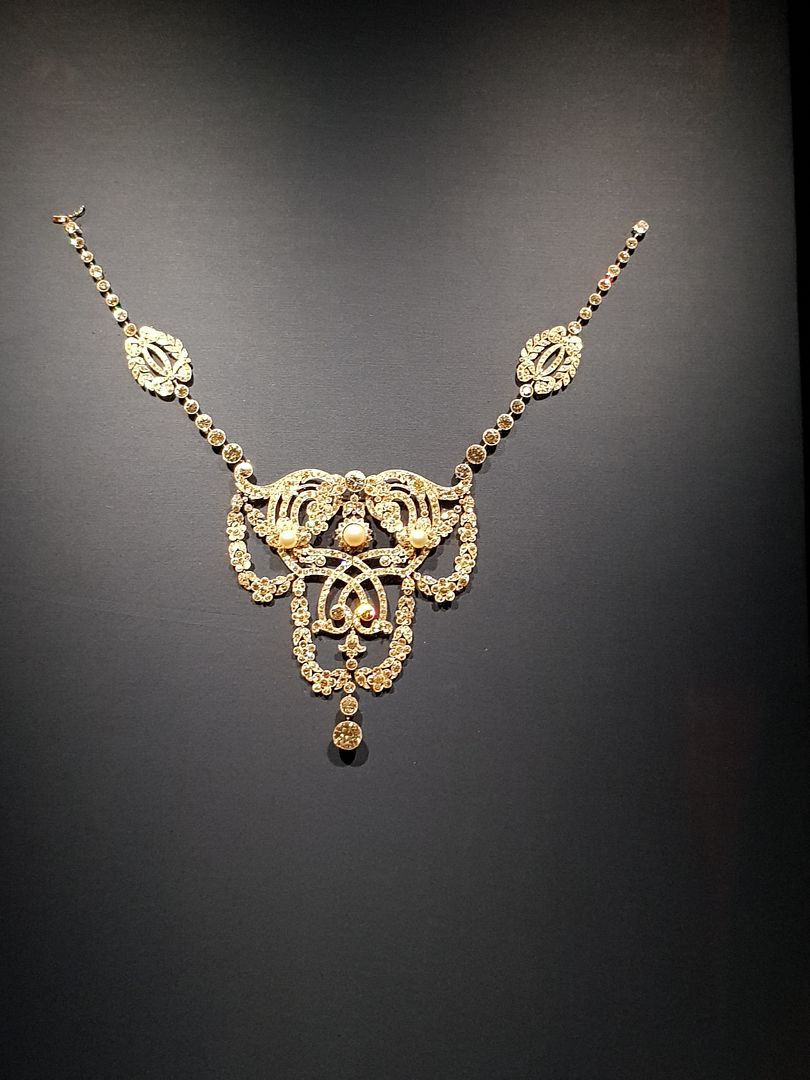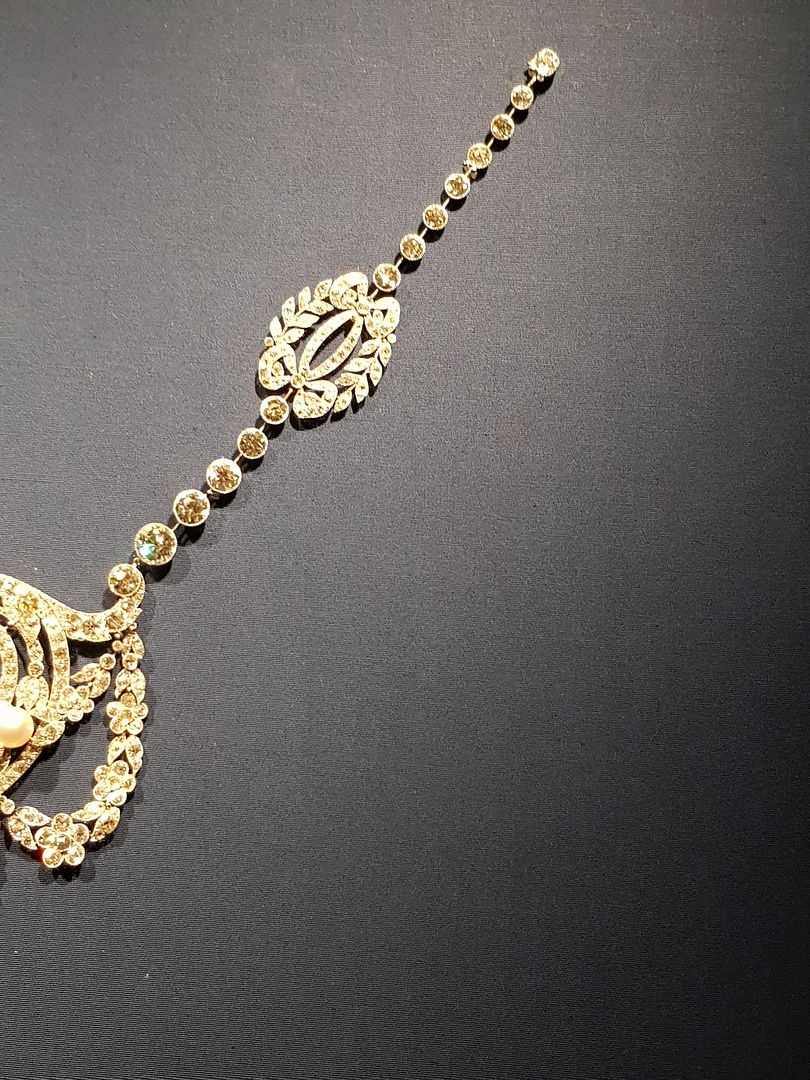 Photos of the jewel worn as a necklace can be seen in the first and third photos in the following link
https://www.google.com/search?q=Cartier+Vestey+Melba&client=firefox-b-ab&source=lnms&tbm=isch&sa=X&ved=0ahUKEwjou_j5xe7bAhUMerwKHeIdCncQ_AUICigB&biw=1536&bih=750
Some of the gemstones were significant gifts.
According to Margaret Young-Sanchez the central pearl in the jewel was a gift from a German banker, Herr von Mendelssohn, who, according to
The Australian
24 March 2018, was a descendant of the composer. Originally the pearl was unset and was said to be valued at 2,500 pounds. The large diamond pendant to the jewel was, according to Melba, the very first gift she received and was given to her by subscribers of the Theatre de la Monnaie in Brussels.
What surprised me was that, according to
The Australian
, the jewel was not signed by Cartier nor did it have any French jeweller's mark; however, there was family history that the jewel was made by Cartier and investigations with Cartier revealed the date when Melba commissioned the jewel and that she supplied the gemstones.