Congratulations on the new board, Beth! I'm looking forward to many interesting discussions. A topic which touches both jewellery and opera certainly seems the perfect start for this opera lover.
I'd never seen (nor heard of) this large corsage jewel. Its true dimensions become immediately clear when noticing how short the current chain is, and even before I saw photos of the current owner or the soprano Lauren Fagan wearing it, I figured it must probably cover the whole décolletage. Still, it's very wearable, even for an elderly woman like Lady Vestey.
An auction with Sotheby's Australia back in 2015 listed 162 items from the property of Dame Nellie Melba, among them some (minor) jewels and a few other Cartier items. While they are not as interesting as this large corsage jewel, they give a good impression of Melba's wealth and fondness of beautiful everyday objects.
The complete list of lots 1 - 162 can be found
here
A Belle Epoque diamond and seedpearl hair pin, Cartier, circa 1905
designed as an openwork heartshaped arch of seedpearls bordered by European-cut diamond lines in a millegrain setting, length approximately 127mm long, with a Cartier fitted case; and four hair pin segments, interchangeable, slightly curved, length approximately 83mm each, one signed Cartier Paris, the other two Londres, New York, with a Cartier case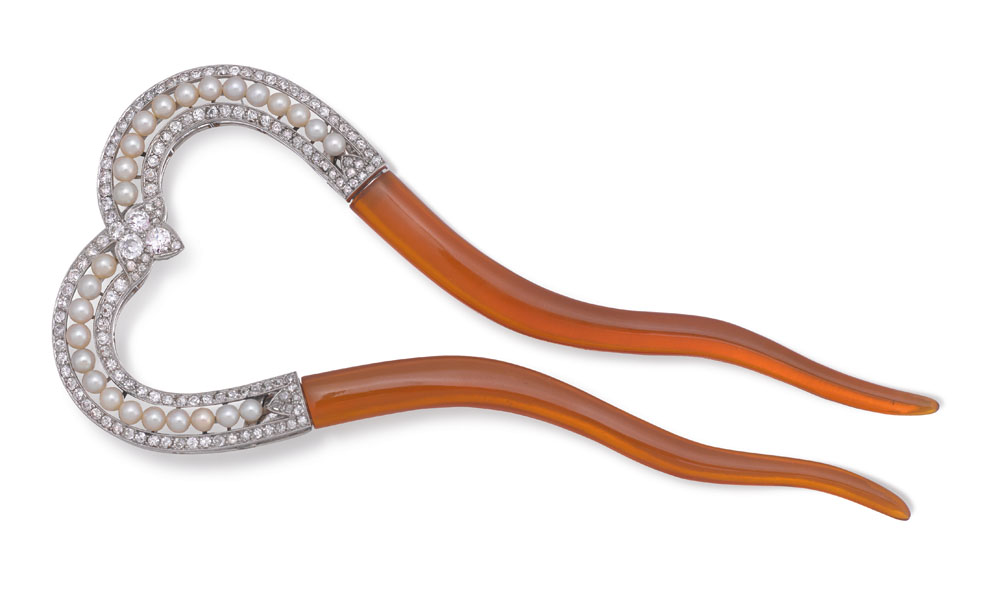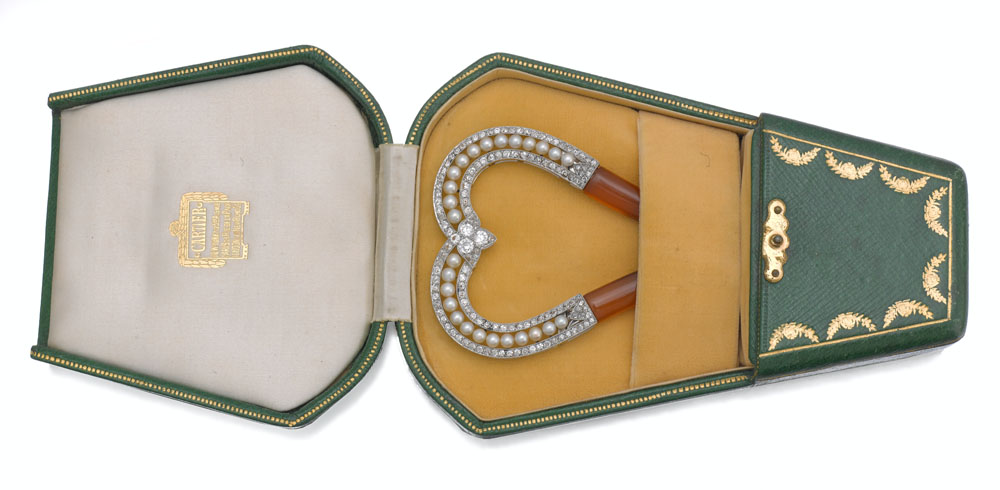 A diamond, gem-set and silk brocaded evening clutch bag, Cartier, circa 1930
the clutch decorated with a gold and rose pink foliate pattern, the interior with pink satin lining, completed by a diamond and red gem-set clasp, including a lighter, signed Cartier, approximately 150mm x 217mm, purse mirror, wallet and card case, Cartier stamped to the lining, with Cartier box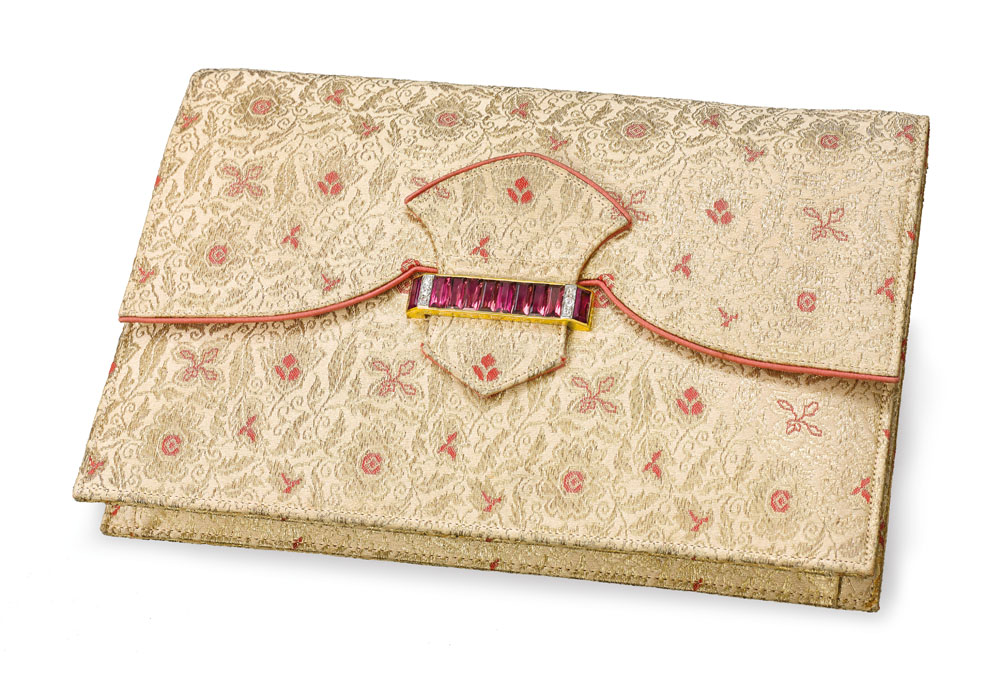 An 18ct gold and platinum mesh evening bag, Cartier, early 20th century
The square shaped bag composed of finely woven mesh with a three tone wavy design to a scroll engraved frame and cabochon saphire clasp, completed by an elongated oval link chain handle, total weight 222 grams, 111 x 125mm, signed Cartier, New York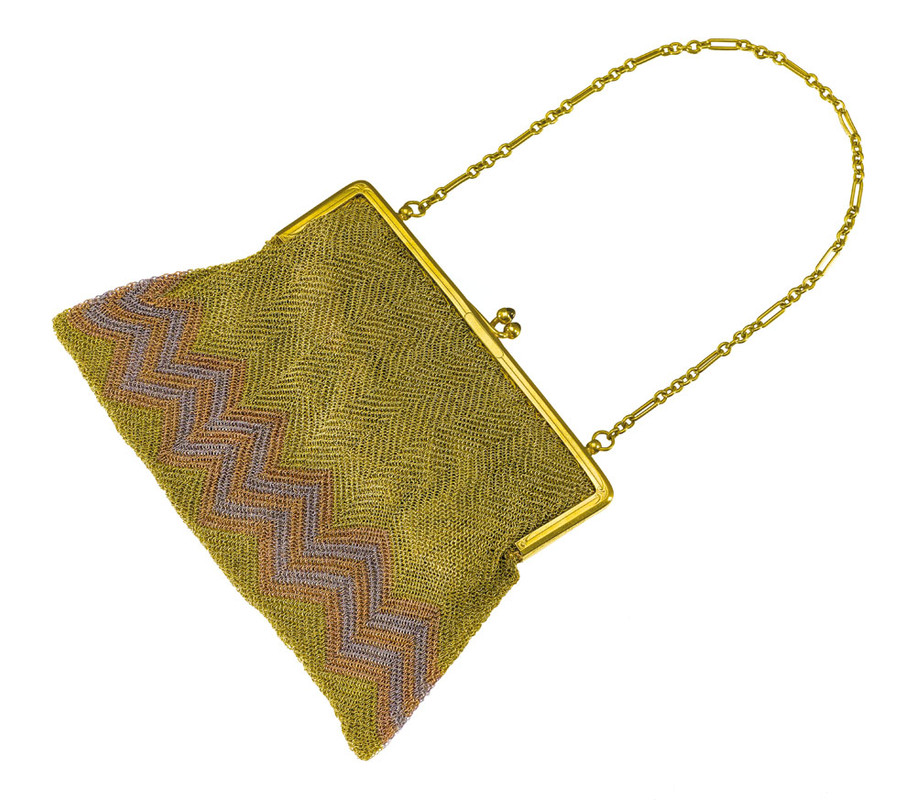 A very fine rock crystal, enamel and diamond-set desk clock with box, Cartier, numbered 379 and 7137, circa 1915
jewelled lever movement, translucent blue enamel dial on sunburst background, outer gold, rose diamond and white champleve enamel ring for the Roman hours, fancy diamond set hands, the hour hand in the form of a shooting star outer white enamel and diamond set minute ring, circular rock crystal case, winder in the chromed back, hinged rock crystal stand, case signed Cartier, Paris and numbered 7137, diameter 10cm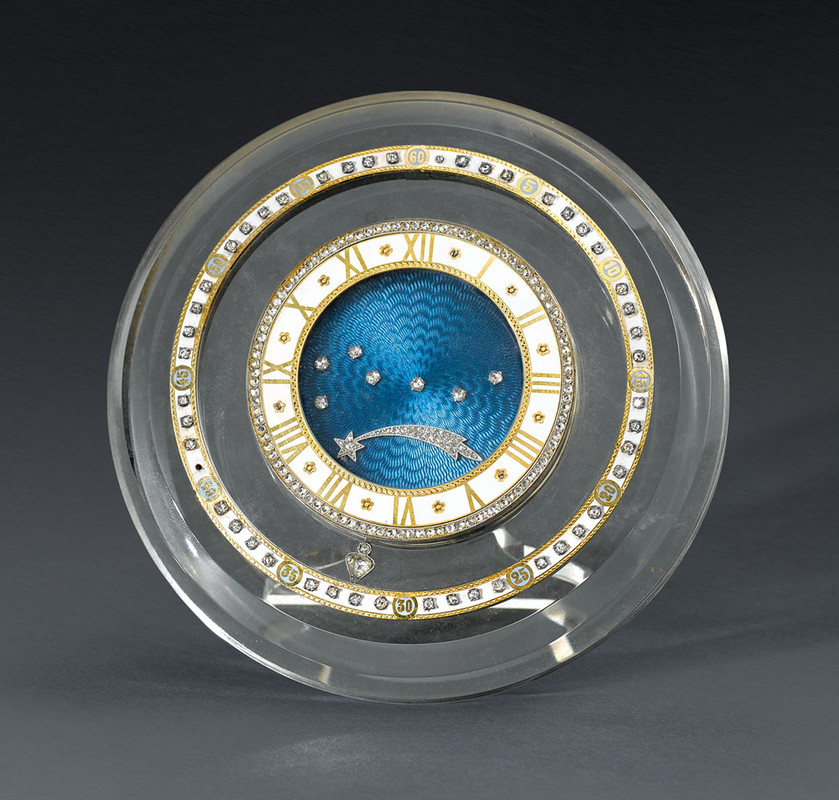 And if I may, two items which aren't even jewellery related, but they are quite charming and at least by Cartier:
A boxed guilloche enamel silver gilt writing set, Cartier, circa 1920
comprising a pen rest, a nib holder, a double ended eraser, a pencil and a pen knife, the pen rest of tapering oblong form, with white enamel jeweling to the edge, the blue guilloche enamel bearing a gilt wreath, bearing French assay mark and 1133 to verso, the amber coloured stem of the nib holder mounted with a collar of blue guilloche enamel with gilt highlights, edged with white enamel beading, the double ended eraser mounted with a central rectangular blue and white guilloche collar, the blue guilloche pencil of flattened oval form, with gilt leaf decoration and white jewelled borders to either end, the silver gilt cap lifting off to reveal the pencil to the interior,bearing French assay mark and marked Cartier Paris, the steel bladed pen knife with blue tapering guilloche enamel handle highlighted with enamel jewelling and gilt wreaths, contained in a gold tooled black Morocco leather silk and velvet lined box, marked to the interior of the lid Cartier 13 Rue de la Paix, London 4 New Burlington Street, the pen rest 20mm high, 47mm long, 18mm wide, the nib holder 148mm long, the eraser 11mm long, the pencil 102mm long, the pen knife 180mm long, the box 220mm x 95mm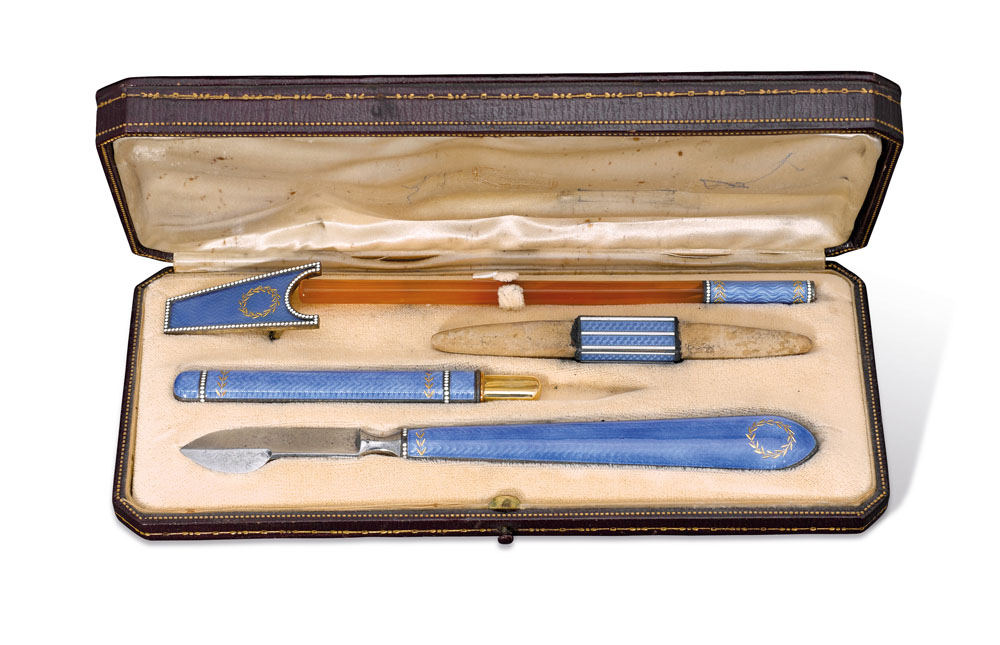 A sewing box, Cartier, circa 1920
the gold tooled green morocco leather case opening to reveal numerous ivory sewing accoutrements, together with an associated silver thimble with agate top, marked Cartier, in a Cartier case, 60mm high, 300mm wide, 215mm deep