Thank you for introducing me to the wonderful HAT site Mauriz and also for the new photo of Nellie Melba.
I have been hunting through Australian newspapers and websites to see if I can find a better copy of the image as I am interested to know if Melba was wearing a diamond choker/dog collar she is said to have owned and worn on stage. So far I have had no luck, but there are umpteen photos to check yet.
The diamond choker reference from a concert in Adelaide.
What I did discover is that the photo below was taken in Australia in 1902.
From another copy I was able to get a closer view of the necklace/tiara showing more detail.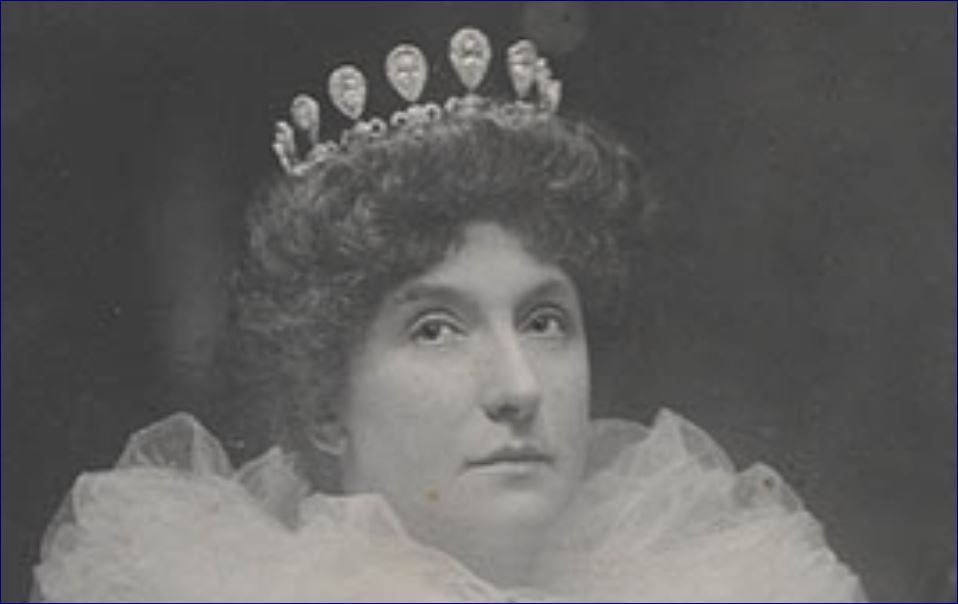 The jewel seems to have been worn as a tiara with some frequency during the Australian tour of 1902. Perhaps it was also the jewel referred to as a diamond necklace but it is difficult to know with most of the descriptions I have seen.