It seems not only the pearl and diamond hair pin (which is quite a substantial piece in relation to the other items), the silk brocade evening clutch, the rock crystal clock, but also the platinum, diamond, carved rock crystal hat pins from the 2015 auction were on display.

I suspect the original (longer) pins were shortened at a time to make them easier to wear as brooches (the tips are not evenly sharpened and the securings are cheap pre-fabricated items, probably not even silver but for sure not platinum), and were renewed to their original length after the pins were sold at auction.
These pins can be seen worn in one of the photos in your other post (well, the second one is nearly hidden, only the tip is visible):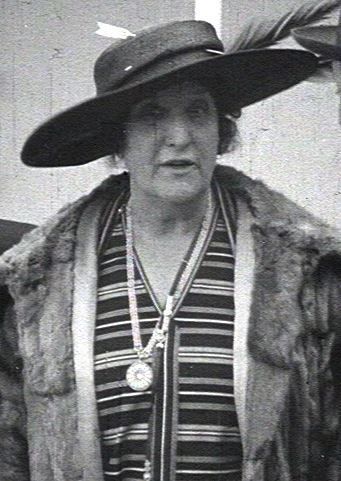 The hairpin in your last photo, Beth, is probably the seed pearl diamond hair pin, which is larger than the celluloid paste hairpins. They are only 106 mm long and the upper parts take up around 1/4 of the overall length. Slightly more than 2.5 cm seems to my eyes shorter than what can be seen in the photo in relation to the wearer's face.