The beautiful La Regente entered the French royal collection in 1811 and left it with the sale of the Crown Diamonds in 1887.
During the Second Empire Empress Eugenie had the pearl set in the middle of a large corsage brooch.

She also wore it as a much simpler brooch.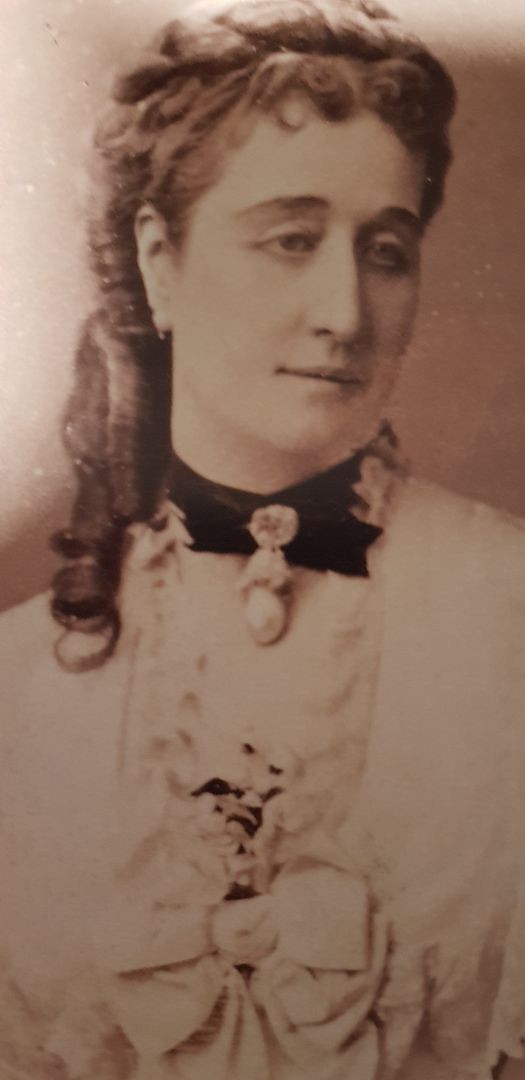 After the auction of the Crown Diamonds, the pearl was acquired by the Youssoupovs and was worn by Princess Zenaide Youssoupov as a pendant and as a head ornament, before it was given to Princess Irina as a wedding gift.
Princess Zenaide
When the Youssoupovs fled Russia the La Regente was left behind, discovered by the Bolsheviks, but to whom it was sold and how it came to be auctioned in the US in 1987 is not recorded. Vincent Meylan in
Christie's The Jewellery Archives Revealed
pp. 212-213 has images of the 1987 catalogue image and of the necklace of coloured diamonds from which La Regente was suspended. At the time the pearl's identify had not been established.
Please scroll down this Christie's site to see the pearl as it was sold in 1987
https://www.christies.com/features/Jewellery-worn-by-royalty-7847-1.aspx
When it came to auction again with Christie's in November 2005 the noted historian, Bernard Morel, provided a short history for the catalogue. In his description of the pearl Morel mentions the flat back to the pearl. For a photo showing that please see the link below to Diamants de la Couronne.
Please expand the "Other information" section to see Morel's item.
https://www.christies.com/lotfinder/Lot/a-magnificent-and-historic-natural-pearl-4610391-details.aspx
The jewel photographed in 2005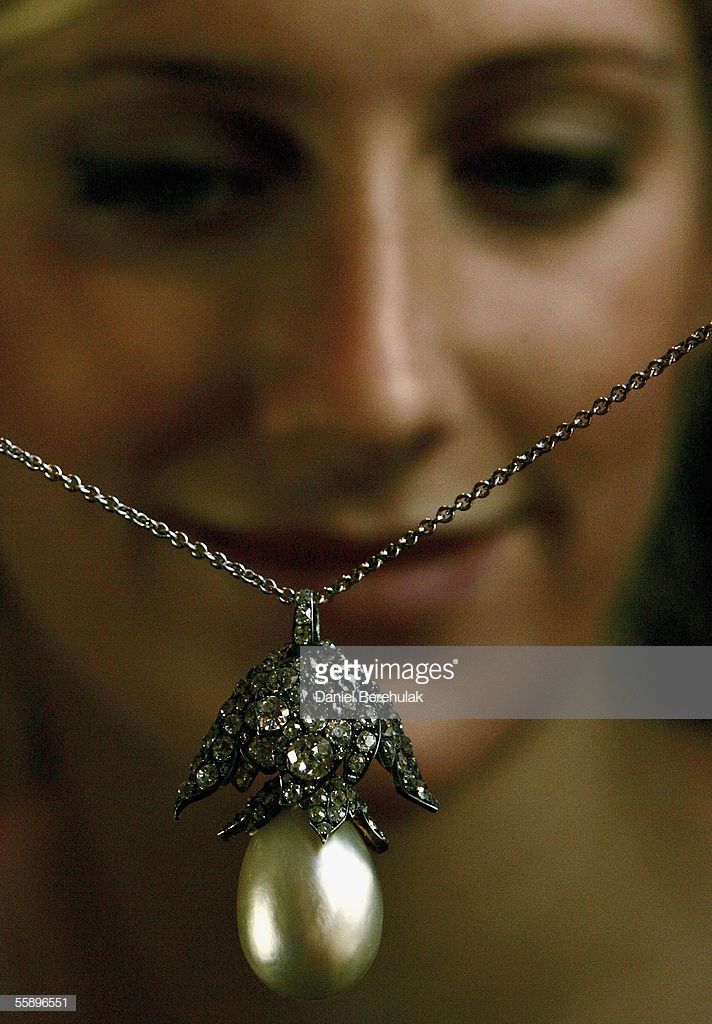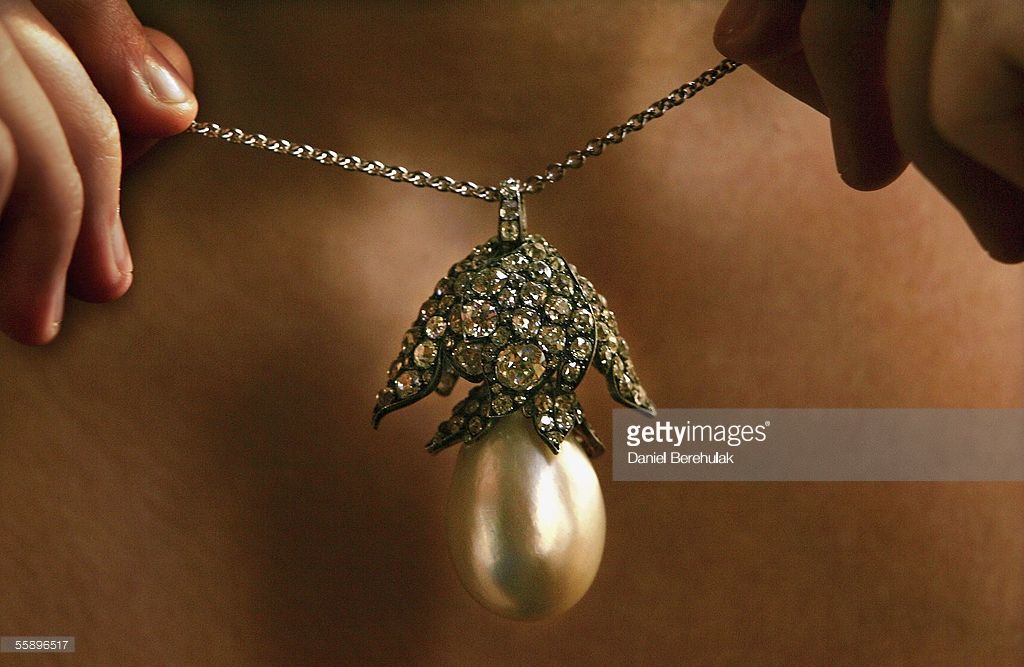 The Diamants de la Couronne website has a photo showing a side view of the pearl which allows us to appreciate the flat back of this pearl.
http://diamantsdelacouronne.free.fr/Diamants%20de%20la%20Couronne/Parure%20de%20perles%20et%20diamants/slides/Parure%20de%20Perles%20-%20Regente%203.html