The entire Trooping of the Colour photo to show perspective better.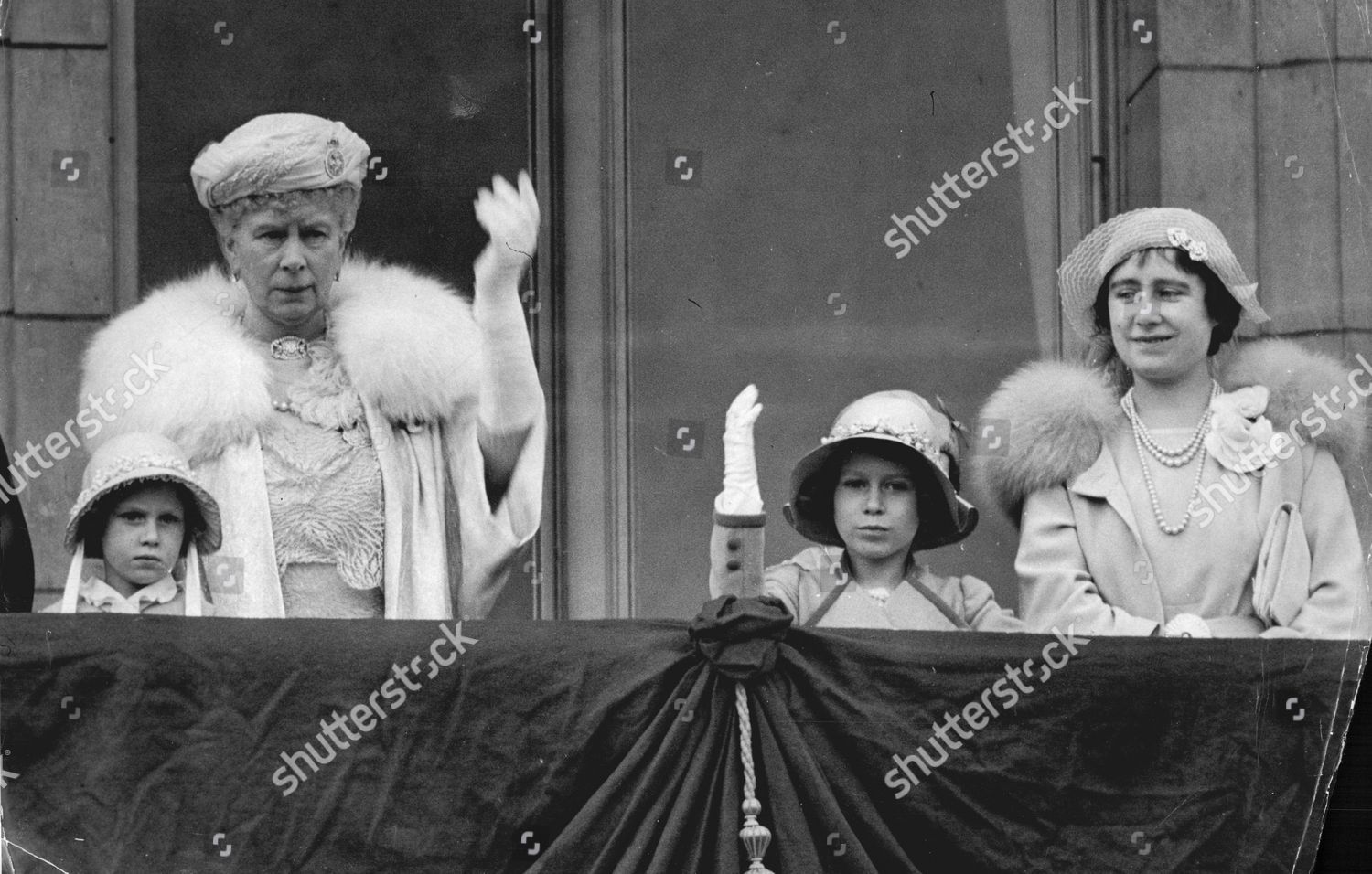 I suspect that, if Queen Mary was wearing one of the necklaces out of the Queen Anne and Queen Caroline pair, the necklace would sit higher on HM. I also doubt if this was part of the Hanoverian pearls.
Queen Mary had so many pearls given to her as wedding gifts and, as she probably had them restrung to conform to current fashion trends, I suspect it would be difficult to identify any particular strand. Added to that, because Queen Mary normally was not photographed from the rear and because she wore collars and furs so often, it is difficult to try to identify a strand from a clasp or lack of.
But here is one strand where we get front and rear views.
Garden Party at Buckingham Palace 1920.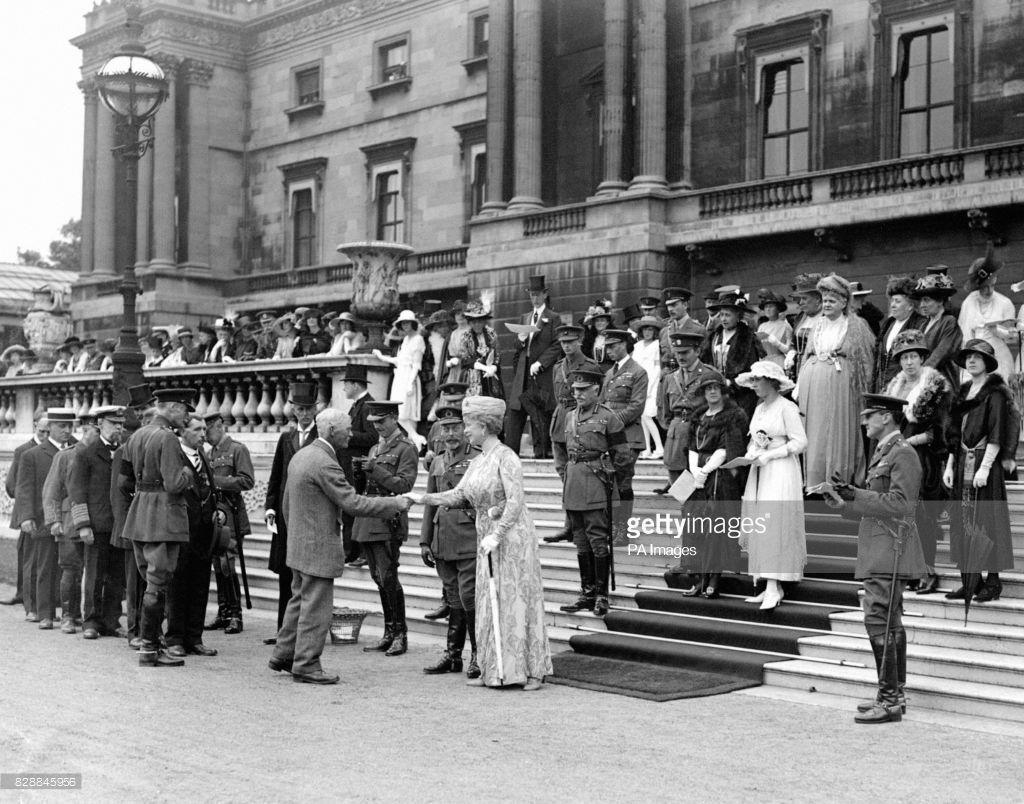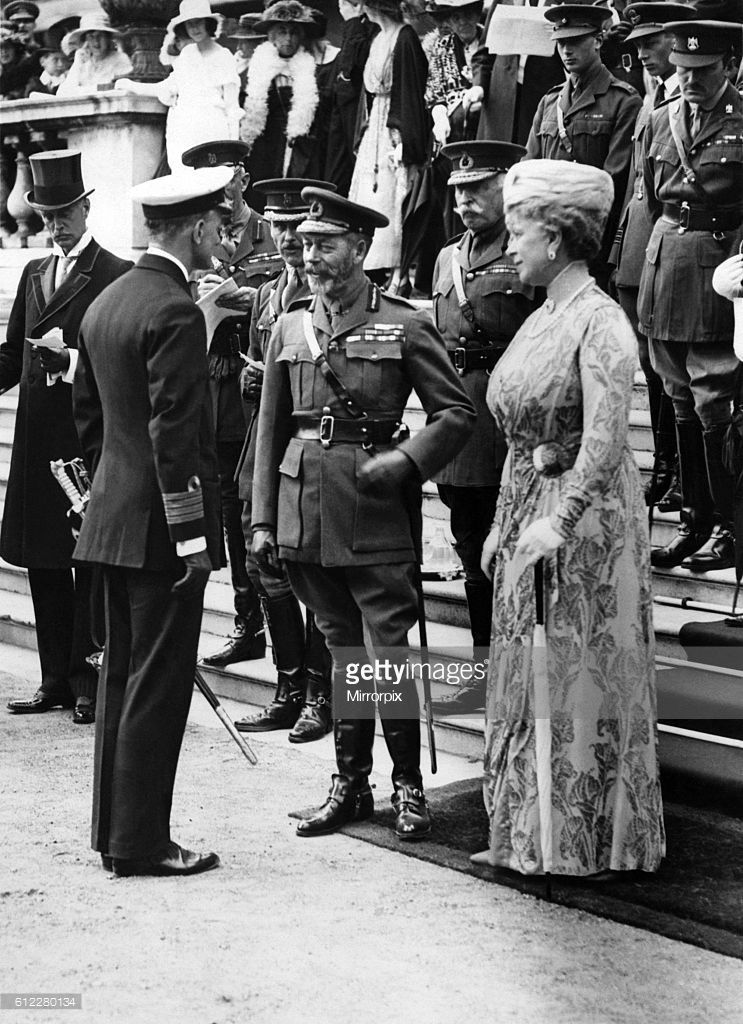 Perhaps it was even this strand which Queen Mary wore to the Trooping of the Colour in 1935. The length of the strand and size of the pearls look similar.