The people who have done most to try to untangle these two brooches are Baxter of RJWMB and Franck.
We know that there were two large sapphires which were worn by QEQM (three if we count the Albert sapphire brooch)
One of the large sapphires, dubbed the Russian sapphire, was worn by Queen Mary.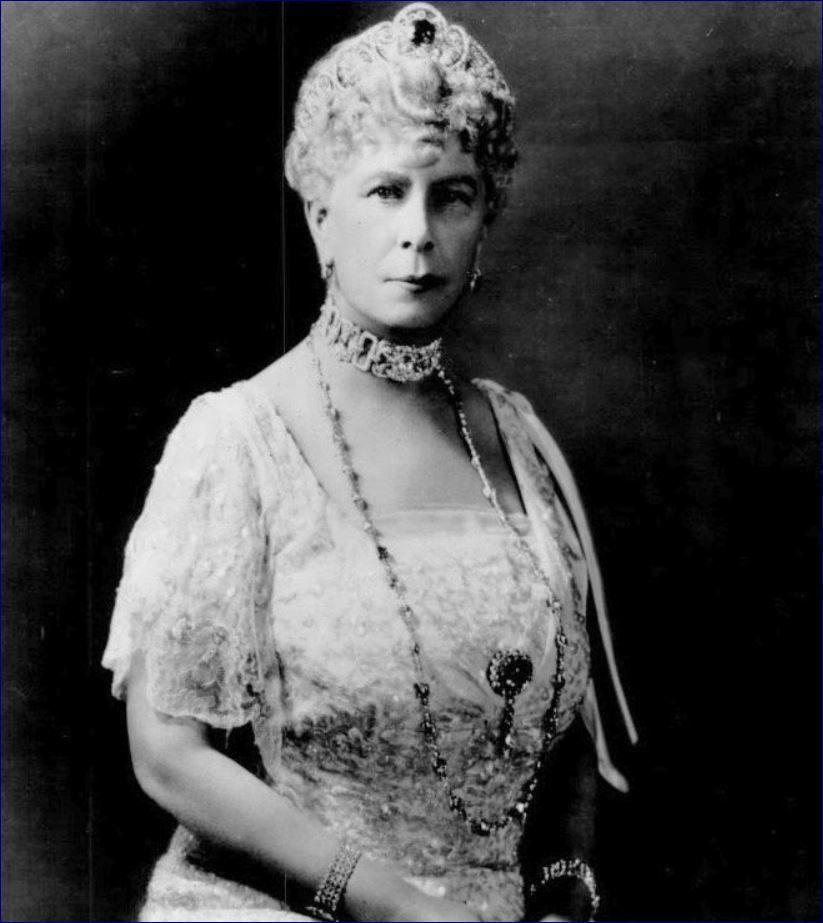 It was worn by QEQM and then in recent years by QEII.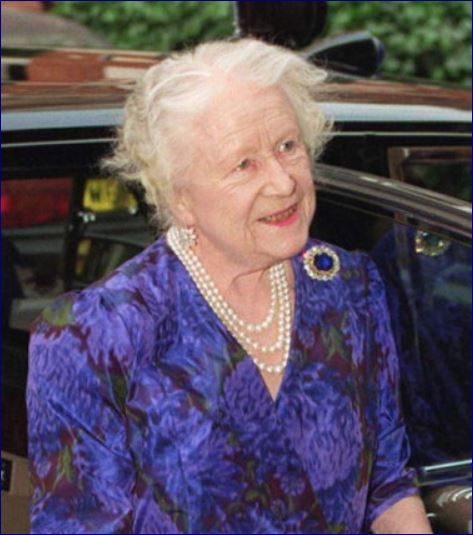 It may have a Russian provenance as the gold work surrounding the sapphire certainly resembles that seen in another brooch, which Ursula has identified -- see
https://royal-magazin.de/russia/sapphire/romanov-sapphires-ears-of-wheat.htm
So far we don't have any evidence about precisely when or from whom Queen Mary acquired this brooch.
QEQM wore, less frequently, a second large sapphire brooch. The central stone in this brooch is a more oblong oval than in the Russian sapphire and there is no gold work surrounding the stone. To my eye it does resemble the sapphire given to Princess Diana, but we have no clear, high definition photos to compare the brooch worn by QEQM to the one given by her to Princess Diana.
Baxter at the RJWMB did a series of photos which help to show the differences between the two large sapphire brooches worn by QEQM.
http://members2.boardhost.com/royal-jewels/msg/1509316827.html
Franck (who cannot post images at present) identified that QEQM wore the more oblong sapphire brooch when Tito visited London in March 1953. According to Getty the photo below was taken on 17 March 1953.
Photo posted on behalf of Franck
.
The sapphire in his brooch is more oblong than in the Russian sapphire, and importantly at that time Queen Mary was still alive (she died on 24 March 1953).
Other blurry images of the sapphire worn at the meeting with Tito.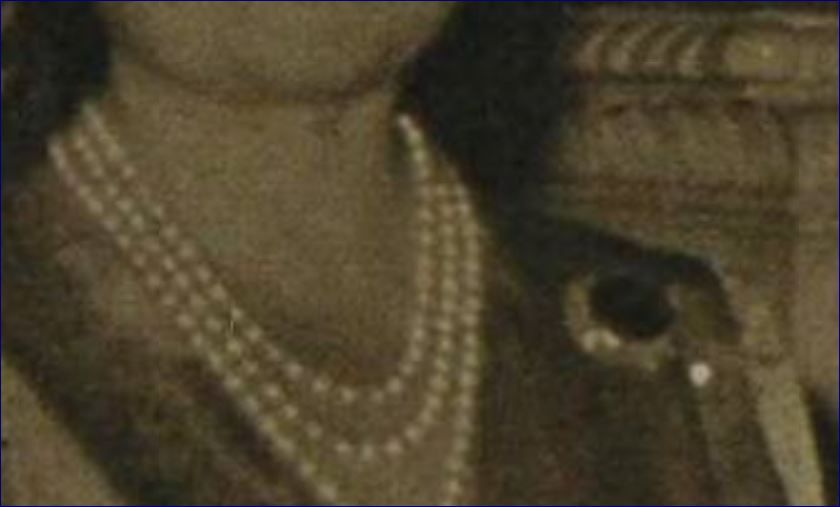 I believe that this brooch was worn by QEQM even earlier.
At a meeting of Commonwealth leaders in London in April 1949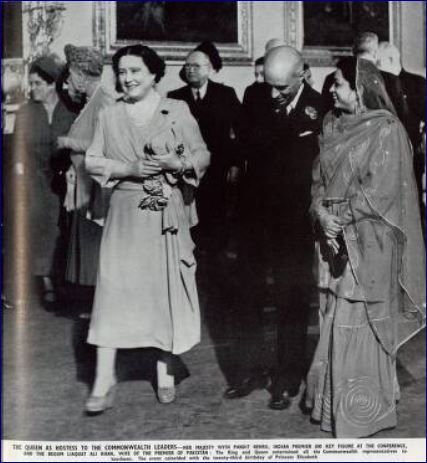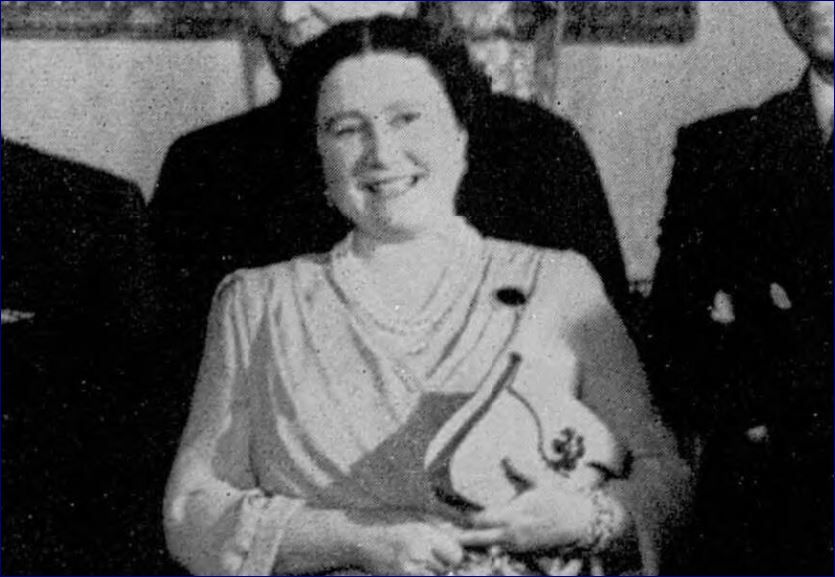 I strongly suspect that QEQM wore this brooch to the christening of Prince Richard of Gloucester in October 1944.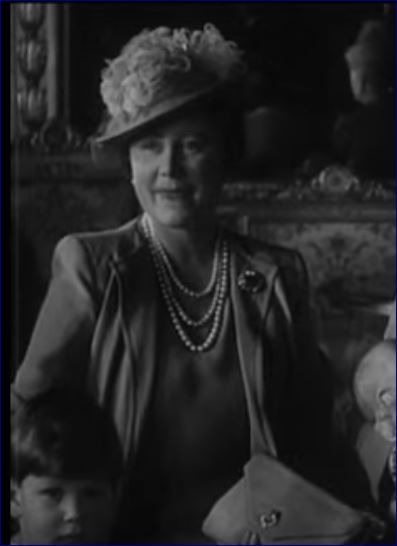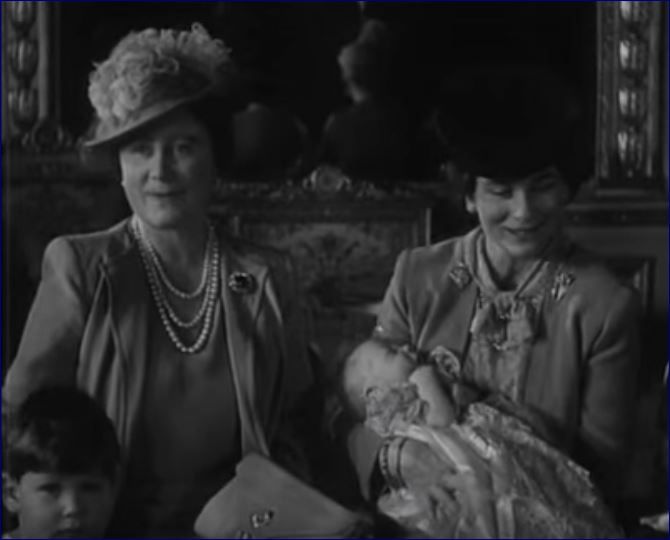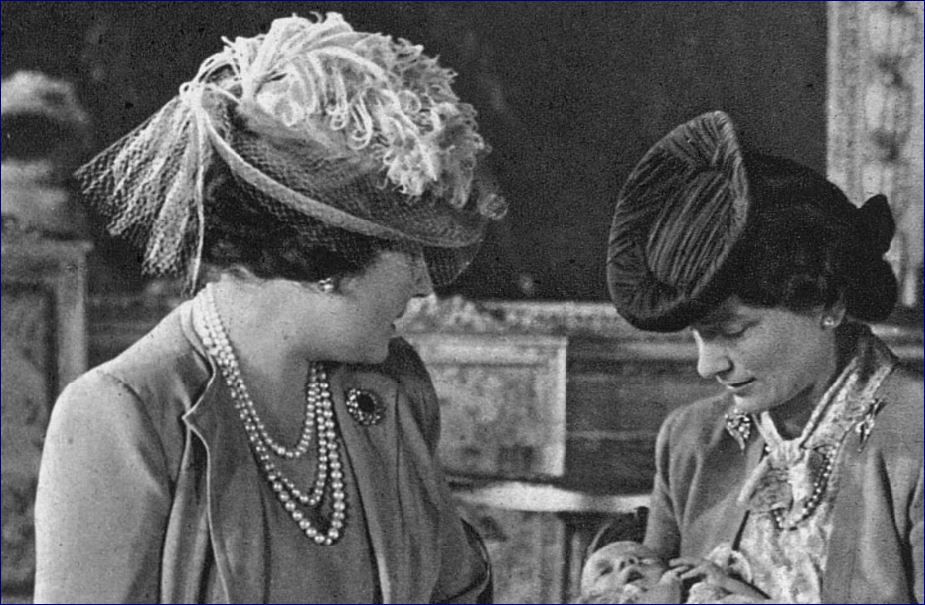 Given the dating of the photos available for QEQM wearing this second large sapphire brooch, I suspect that it may have been part of Mrs Greville's jewels.