I think that Bryce was correct and that the tughra brooch given to Queen Victoria by the Sultan was the one which Princess Marie Louise was said to have planned to wear to the ball.
When I looked at the Royal Collection site for this brooch
I didn't read all the information provided.
https://www.royalcollection.org.uk/collection/65737/brooch
Under the section "People involved" it notes that the brooch was once owned by Princess Helena, Marie Louise's mother.
This brooch is definitely star shaped whereas it is stretching the definition to describe the one left to QEQM as star shaped. It is more like a sunburst or rising sun.
Princess Marie Louise (according to the news item) had planned to wear it to the Jewel Ball in 1951.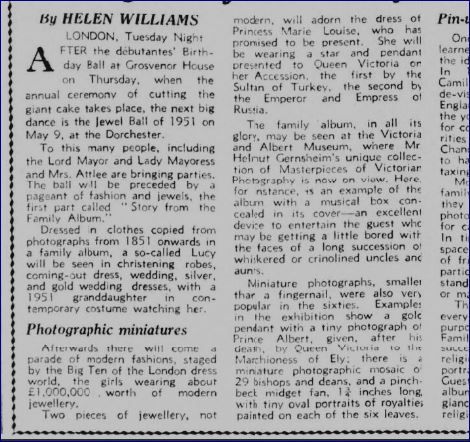 In that year the proceeds of the ball went to the Docklands Settlement, a charity with which the Princess was involved over many years. Apart from the stunning jewels which jewellery firms lent for various ladies to wear, patrons wore their most interesting or eye catching jewels, so Princess Marie Louise's choice fits within that context.
Unfortunately, I haven't been able to find an image of her at this ball.
The Royal Collection site says that this tughra brooch was bequeathed to QEII in 1967. There is no mention of Princesses Helena Victoria or Marie Louise. Even if we assume that one of the Princesses owned it after the death of their mother, who owned it subsequently?
The remaining question is what might the pendant given to Queen Victoria by the Emperor and Empress of Russia looked like?