What an interesting photo to have found Franck. I never realised that QEII wore the necklace in its original length. Or that she wore the original earrings.
Photos from this occasion are difficult to find, but I wonder if the photo below might help in identifying the bracelet.
I don't think it looks like Queen Victoria's bracelet. I think Franck is correct as the individual segments in the bracelet of Queen Victoria look square. In the bracelet in Franck's photo the elements look oblong.
I have always thought that the stones in the current bracelet worn by the Queen look larger than those in the earrings and ring, but that could be an optical illusion. To my eye the stones in the bracelet look even larger than those at the centre of the necklace.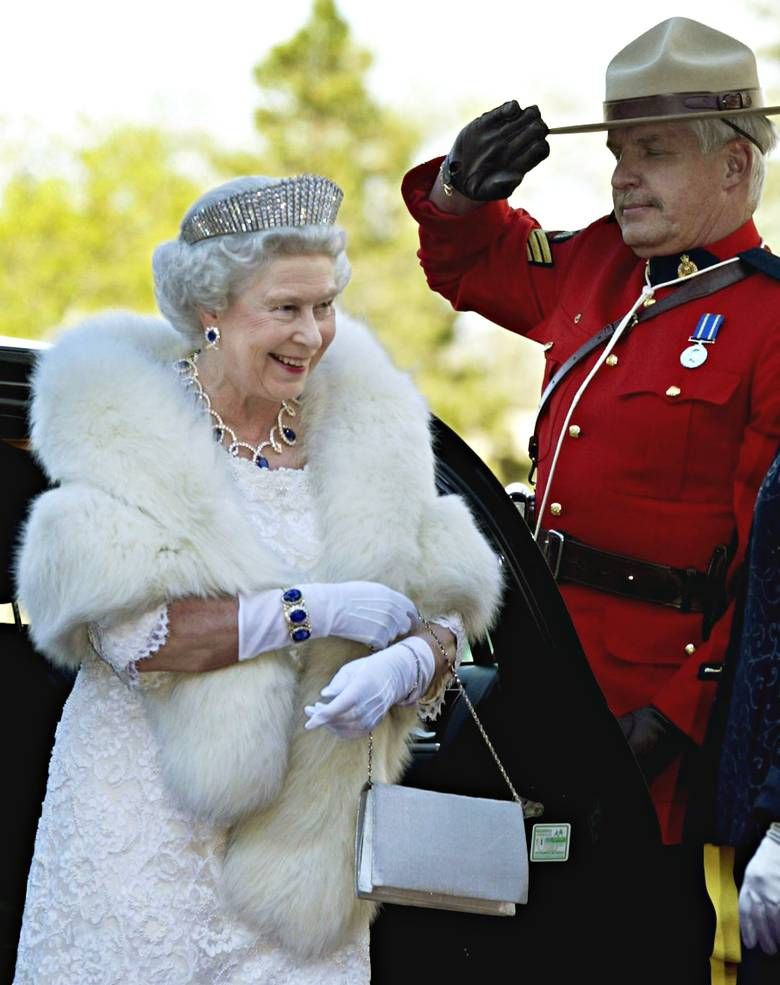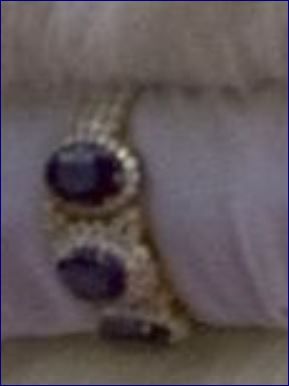 Even though the original earrings look large, I wonder if the sapphires were as large as in the bracelet?
I have wondered if it is possible that the Dubai royals might not have added to their gift with an extra jewel between the time it was presented (1979??) and when the photos were taken of QEII in Canada in 1983?