Previous Message

The information in the family tree gave me one other idea about the family's location in Vienna. Could that have been a residential address -- that is could the family have rented an apartment on one of the upper floors of the building? I note that a phone number was given so the information may have been taken from an old telephone directory.

No, the lack of a forename and the addition "Juwelier und Silberschmied" makes it quite clear that this was the company's address. But I just checked the Viennese address directories between 1859 and 1942, and I should have thought of that earlier!
In 1896 Moriz Oesterreicher, Juwelier und Goldarbeiter, lived at Circusgasse 47, Wien 2 and had his store at Asperngasse 2, Wien 2. (The 2nd district in Vienna was where the largest part of the jewish community lived.)
In 1905 his firm is for the first time listed among the other jewellers in the appropriate chapter "Gold-, Silber und Juwelen-Arbeiter und Juweliere". The entry states that the firm was established in 1895 and that Oesterreicher was "Purveyor to the k. k. Civil Servants" - which is of course not "Purveyor to the Imperial and Royal Court".
Note the absence of the Imperial Eagle, while Köchert and others feature it quite prominently in their respective ads!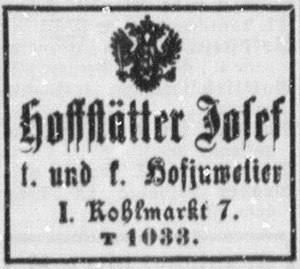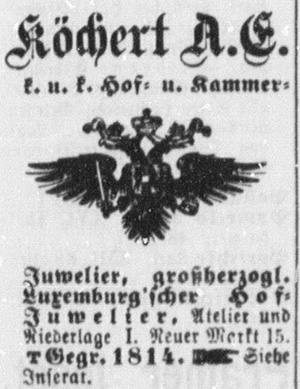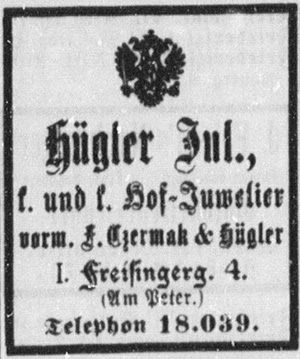 Neither address nor warrant has changed by 1915 and not by 1918.

By 1920 the Imperial Eagle has disappeared from the ads of Köchert, Hoffstätter and others, but Oesterreicher had moved his firm to the first district: Wipplingerstraße is not the best address and was notable for the large number of dental technicians working there (wearing a "Wipplinger brooch" meant in Viennese slang having noticable fake teeth.).

In 1932 they had opened an additional store at the Hotel Bristol at Kärtnerring 7 next to the State Opera.

And in 1933 they indeed had moved their company to the premises at Graben 7.

In 1938 the entry in the address directory had become very small, only to completely disappear in 1939.

(Horrible to see that actually, knowing about the reasons!)

In 1936 Moriz Oesterreicher's residential address was Pötzleinsdorfer Straße 59 in the posh 18th district. The villa looks very distinguished, and it's quite obvious that his was a prosperous business.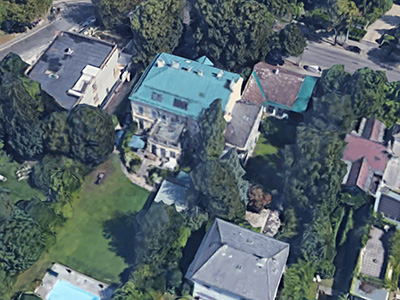 (Edited to add photos and correct notation of names)