Among the jewels owned by the Buccleuch family is a turquoise parure. According to Diana Scarisbrick the tiara was made circa the 1850s, and I presume it was commissioned by the family.
I suspect that the necklace and earrings are from a later date. Perhaps someone who knows more about styles from different eras might be able to identify the era of construction.
Compared to the two diamond tiaras, the emerald and the pearl tiaras this parure, while still a grand parure, is very much a secondary item in the family jewels.
It has been worn by various ladies in the family over time.
Duchess wearing the parure in November 1938
Duchess wearing the necklace and earrings in October 1955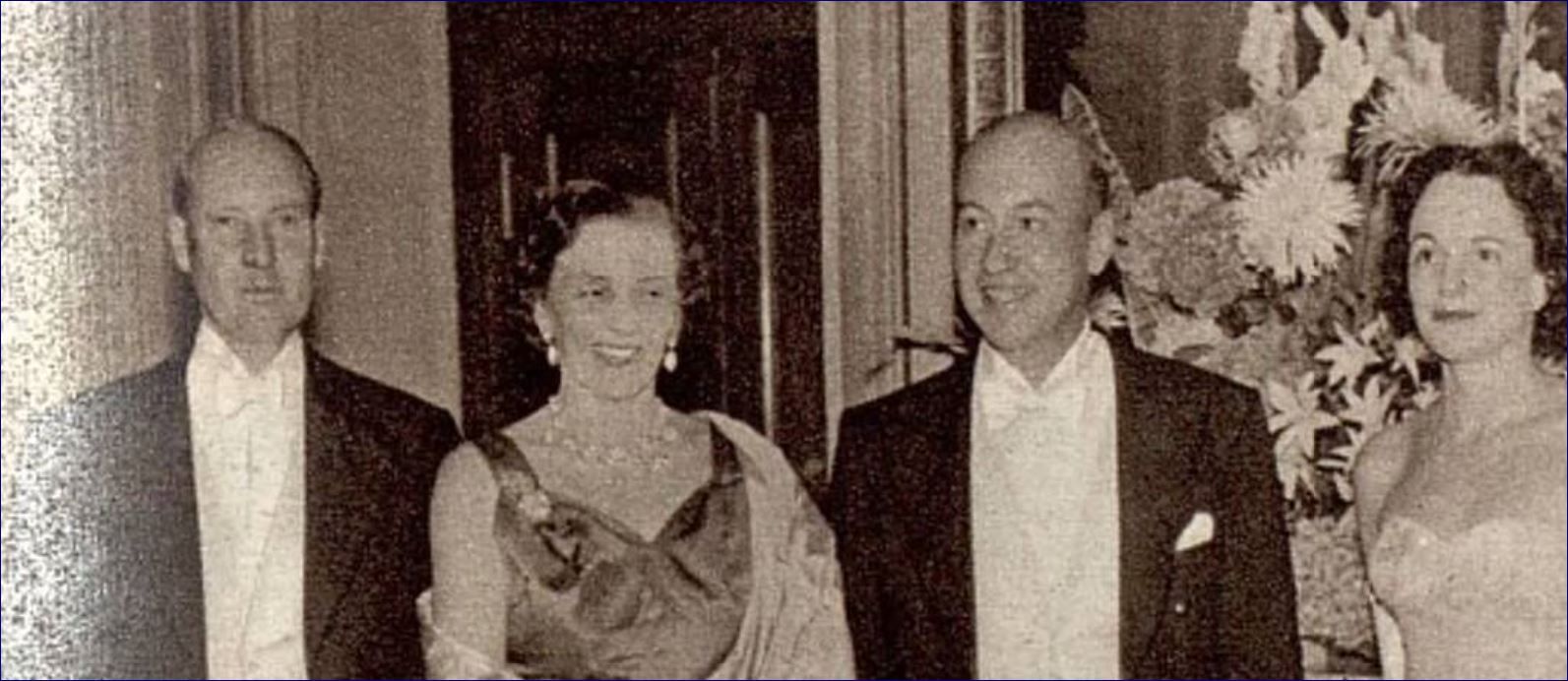 Lady George Scott wearing the parure in March 1939
Lady Constance Scott dressed as Mary Queen of Scots wearing the parure in February 1949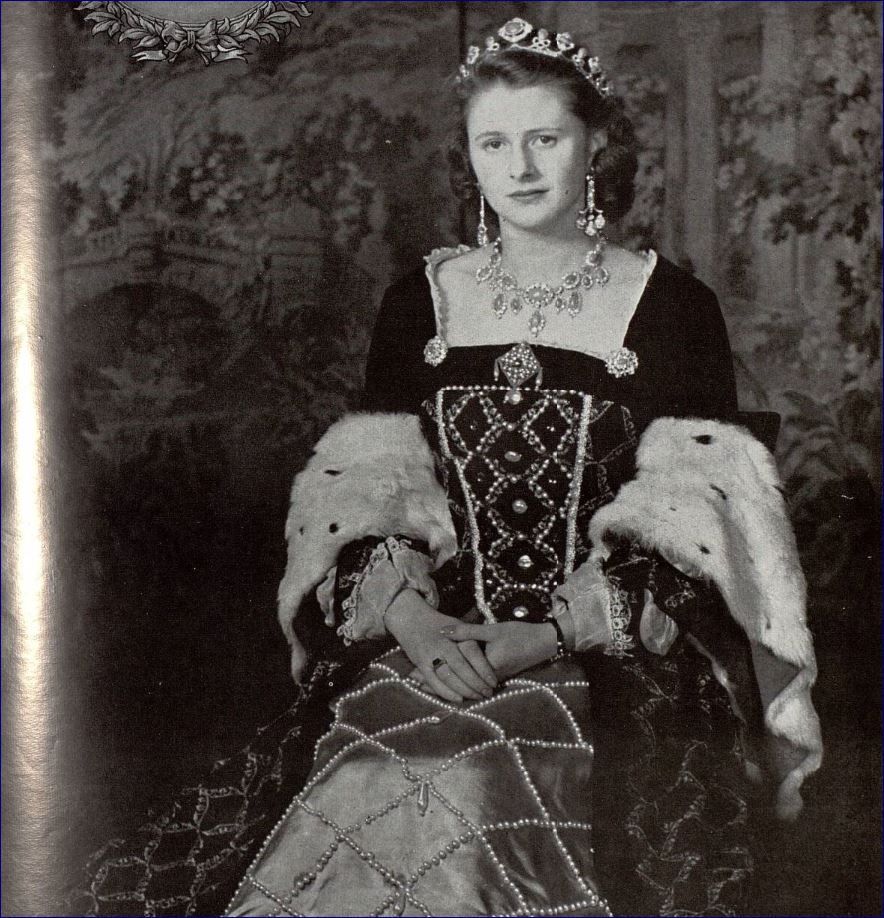 Detail of tiara
Detail of necklace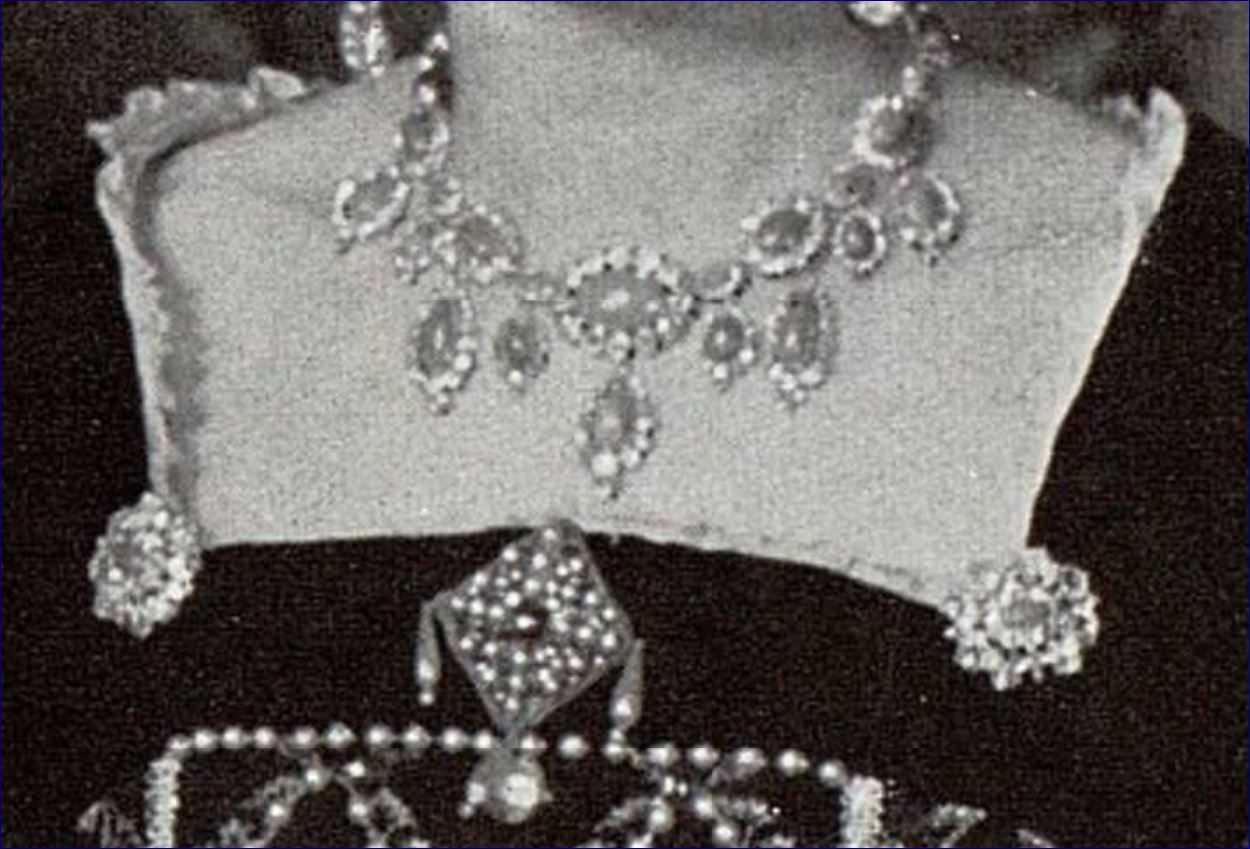 I think that the round brooches Lady Constance is wearing at the edges of her dress neckline are part of the set the then Duchess wore on her head for the Devonshire House Ball in 1897. What do others think?