According to Hugh Roberts,
The Queen's Diamonds
the first of Queen Mary's chain link bracelets was made in 1932 and the second was made in 1935. The second bracelet was designed to incorporate a brooch containing a 9 and three quarter carat diamond which had been presented to Queen Mary in June 1934. The brooch was made in 1934.
Queen Mary wore the bracelets as a choker to the Silver Jubilee celebrations in 1935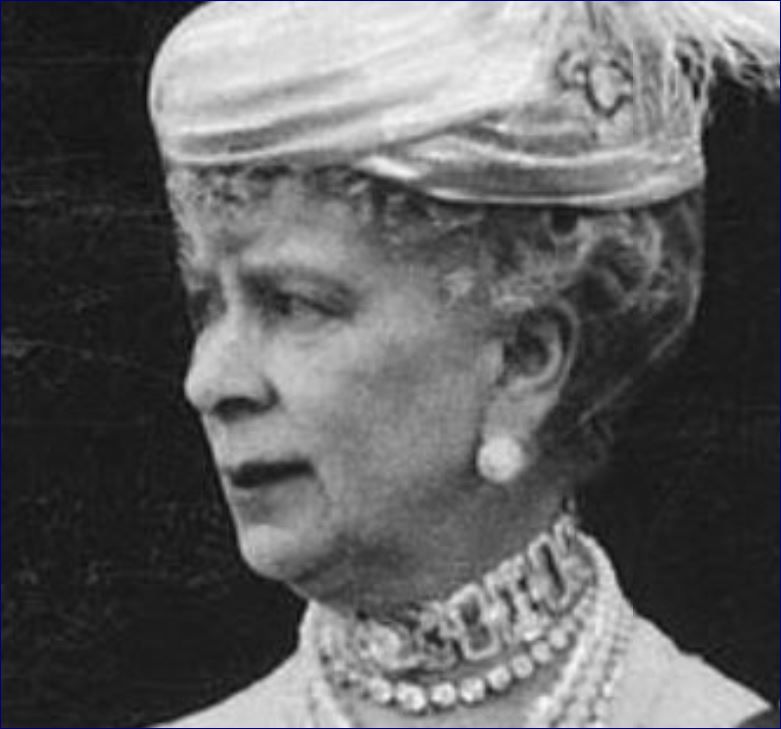 and the central brooch section to the Trooping of the Colour in the same year. See how Mauriz explained how the brooch section works
http://mb.boardhost.com/historyroyaljewels/msg/1531719685.html
A few pages earlier in the book, Roberts stated that Queen Mary was wearing the chain link choker in a 1934 painting by Oswald Birley.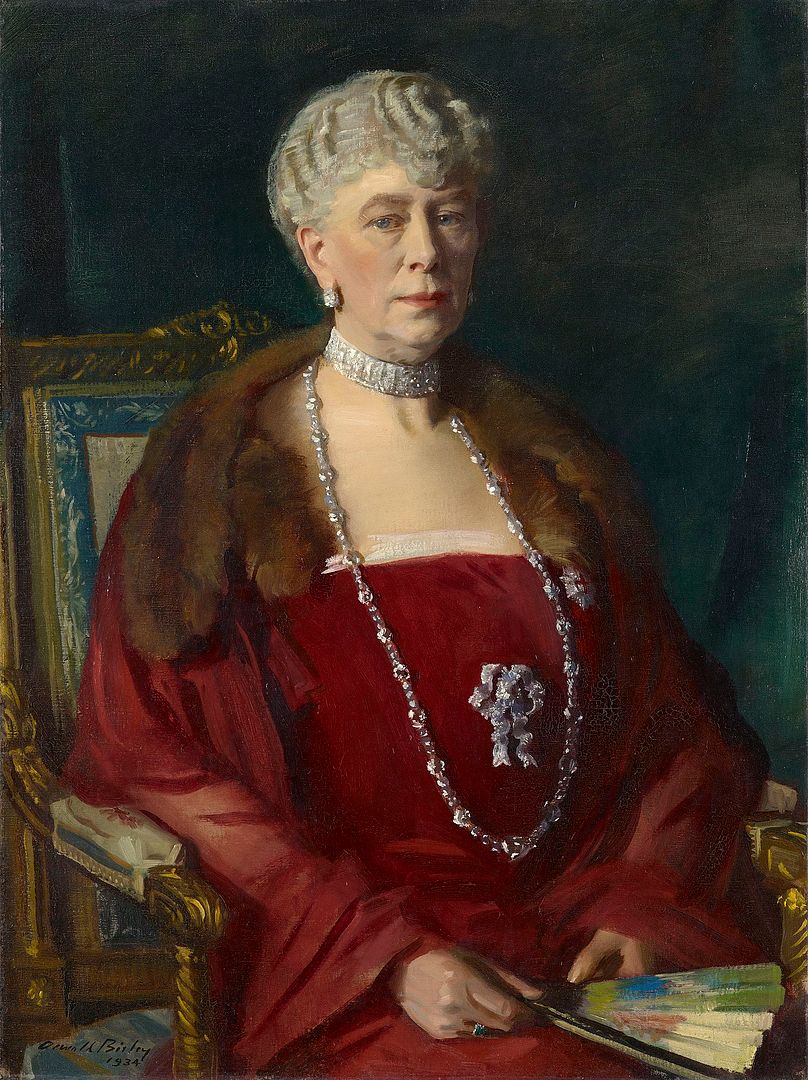 The Royal Collection site states that the painting is signed and dated and cites evidence from Queen Mary's diary about when she sat for the painting and when it was finished (2 May 1934)
https://www.rct.uk/collection/407413/queen-mary-1867-1953
Apart from the issue of dating, the choker in the Birley painting does not have the open sections as seen in the chain link choker/bracelets.
I suspect that Robert's has a typo in the book and that the choker worn by Queen Mary is in fact the choker which was later worn by QEQM as a bracelet and more recently by the Duchess of Cambridge.
Queen Mary wearing the other choker/bracelet which she had since at least 1928 when HM wore it for a painting by Leonard Campbell Taylor.