Thank you Mauriz for sharing this astonishing find!!! I had read that the pearl was sold to a European bidder at the time of the auction, and I'm glad to know where it is.
Do you think her necklace is also from the Bourbon-Parma collection? If it is I wonder if she has restored the big solitaire as the necklace clasp.
By the way Heidi Horten is wearing another extraordinary piece in a picture you posted, again with links to the Austrian Imperial Family: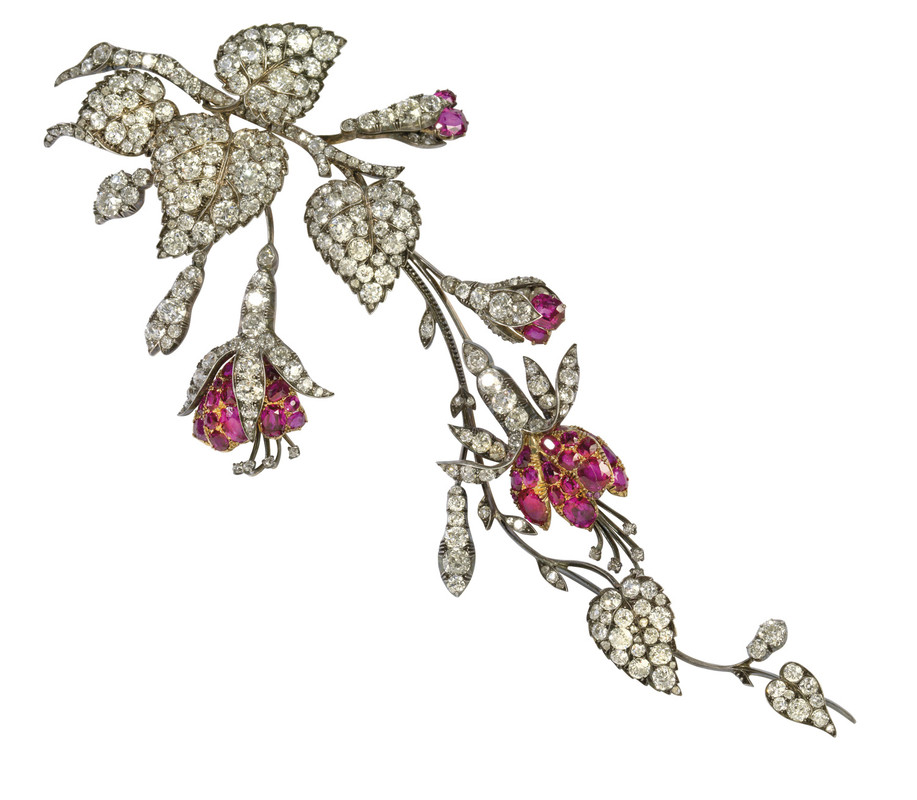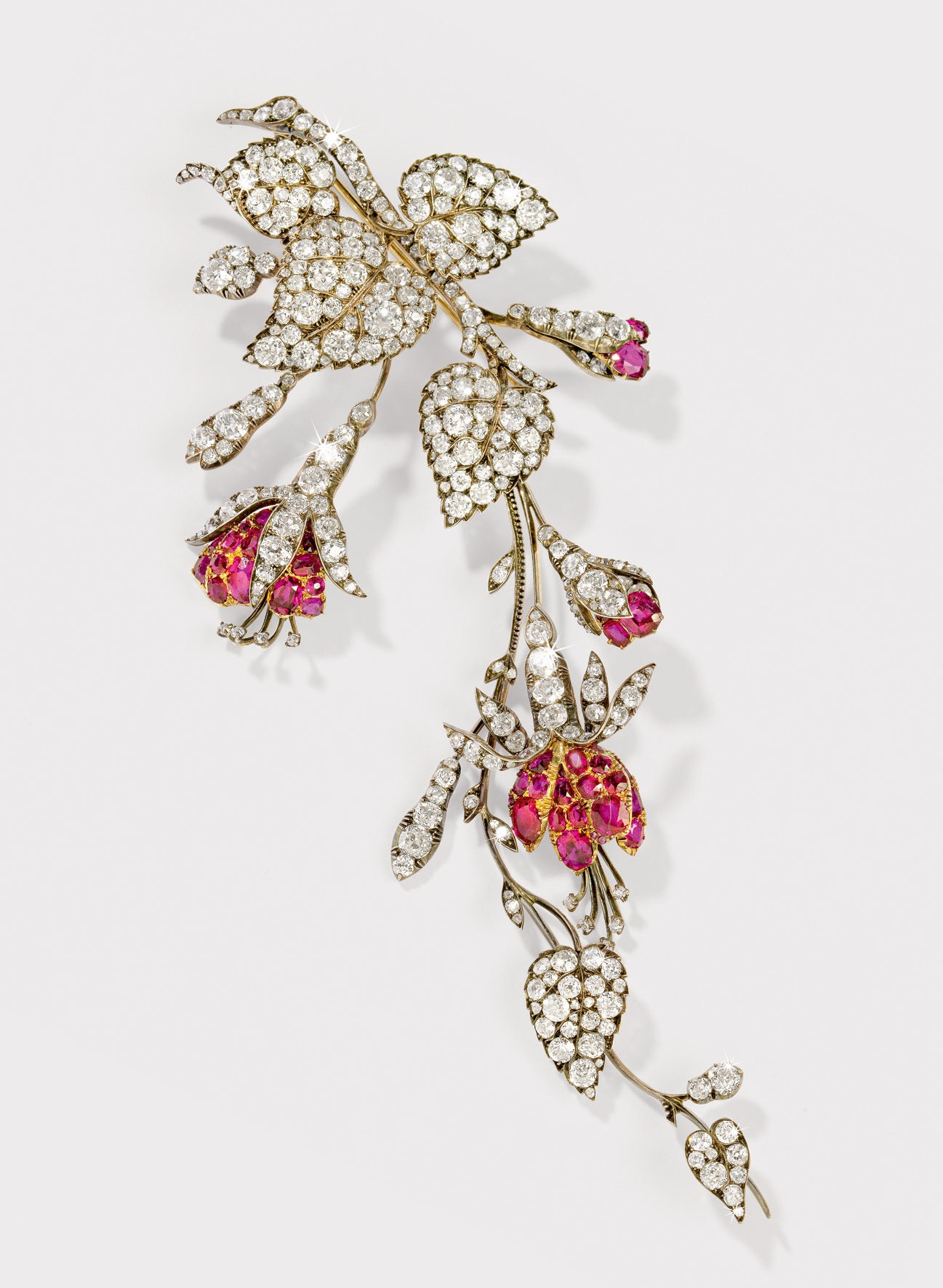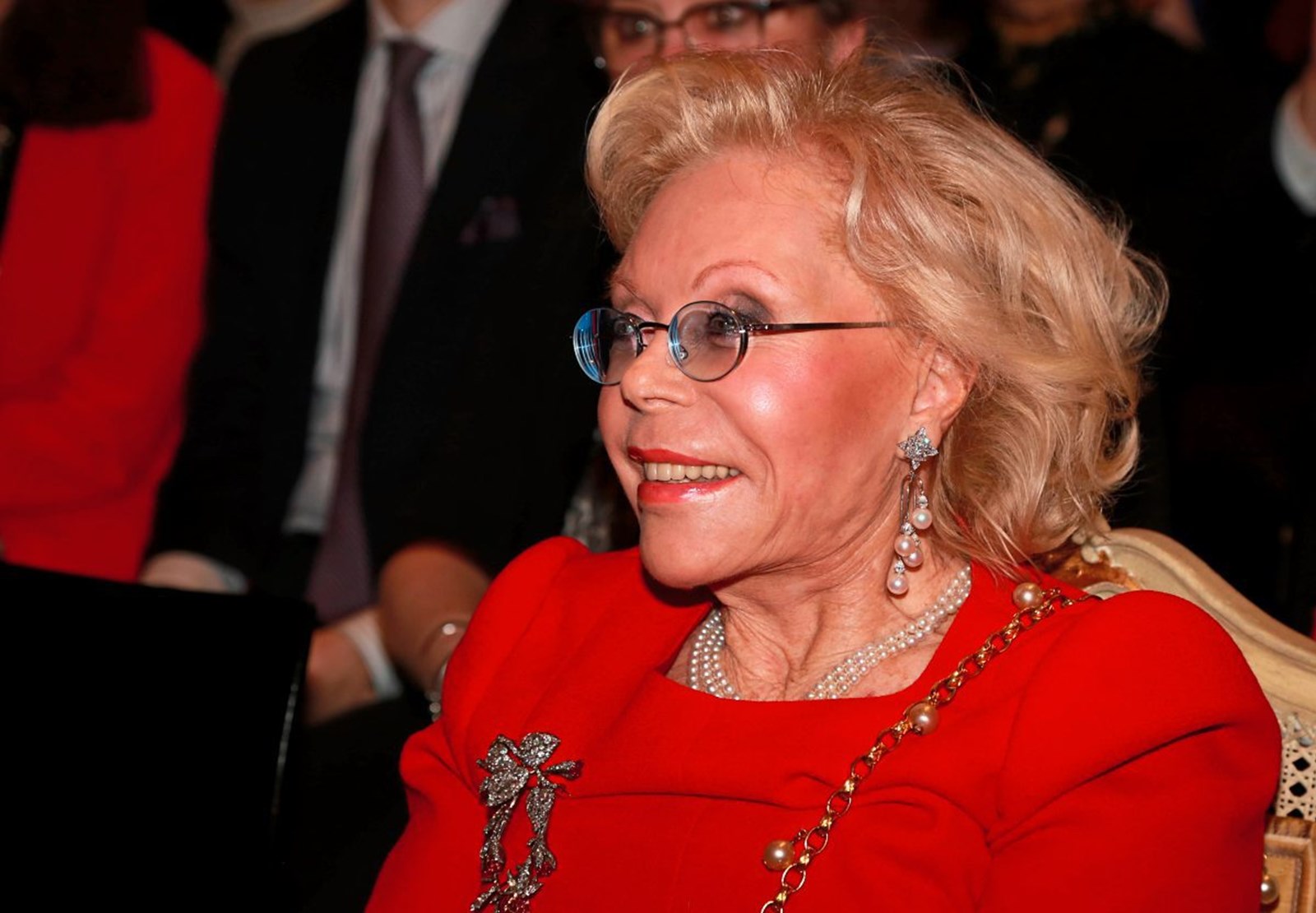 It is the diamond and ruby fuchsia brooch, by A.E. Köchert, that belonged to Katharina Schratt, famous actress and mistress of Emperor Franz Joseph I.
Though unmarked, the brooch was very likely made by the Imperial and Royal Court and Chamber Jeweller, as Köchert still holds two drawings for the brooch, dated ca. 1890-95 (shown in the following video). The Emperor apparently made other gifts of jewellery to K. Schratt.
The brooch is both huge and very fine (the diamonds are of excellent quality). It has been one of my favourite jewels since it was sold at Dorotheum in Vienna in November 2011, where it commanded a high price (202.800 €), far above its estimate.
But as you said money can't buy class...
https://www.dorotheum.com/de/p/sensationspreis-fuer-schratt-brosche/