Kongetro made the excellent suggestion below that we should try to identify the main jewels worn by the various ladies at the wedding of Queen Maud in 1896. We have the photos from the wedding, plus Tuxen's painting and the Index to the painting to help identify the ladies.
For the sake of clarity could people start a new thread when discussing any individual lady?
Later in the day I will try to find more descriptions of dresses and jewels in the press and post any that are relevant -- but, as we all know, sometimes the press only gives a generic reference to a diamond tiara, diamond ornaments etc. So frustrating!
I thought I would tackle the Duchess of Devonshire.
Here from Tuxen's painting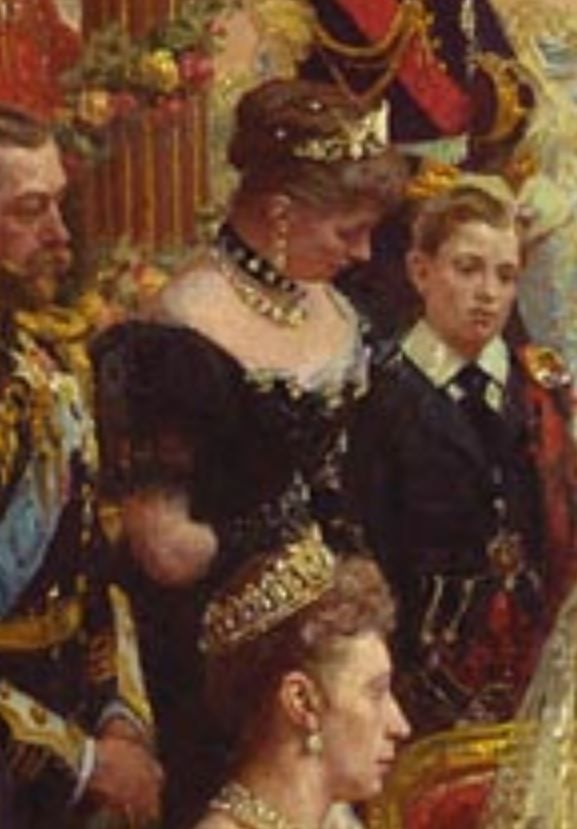 Here from a photo taken in the chapel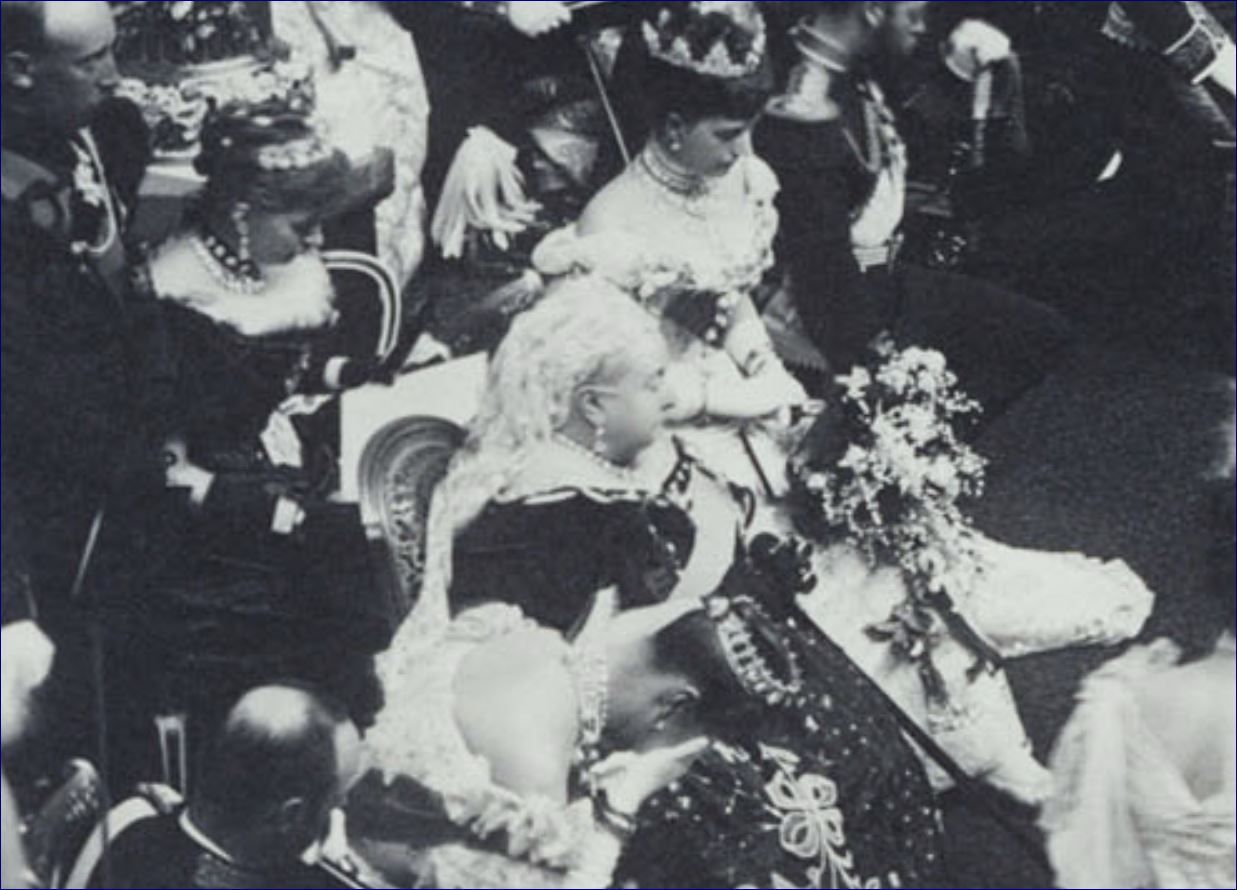 And a description of her jewels
The press reports mentions a "very handsome diamond buckle" at her waist. It is not so obvious in the painting, but the photograph suggests to me that it is the central part of the Buccleuch diamond belt which was famously worn by Molly, Duchess of Buccleuch as a tiara.
Molly, Duchess of Buccleuch wearing the belt as a tiara.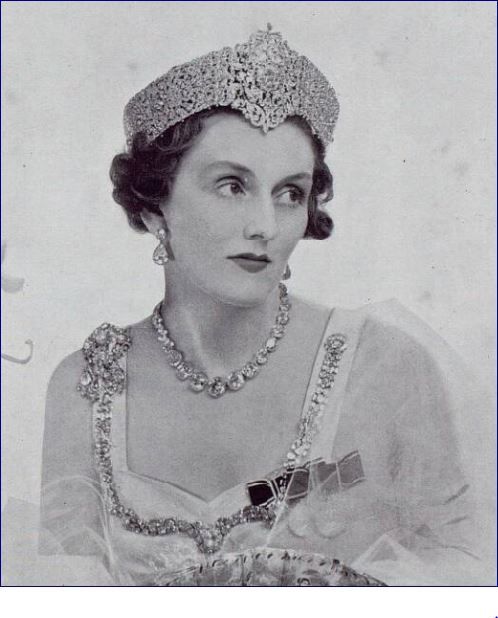 In the photo above the Duchess is wearing a riviere of large diamonds which I think is the lower necklace worn by Louisa, Duchess of Buccleuch at the wedding of Queen Maud.
The choker on a dark band with diamond motifs is I think the same jewel which Louisa wore in her hair for the Devonshire House ball in 1897.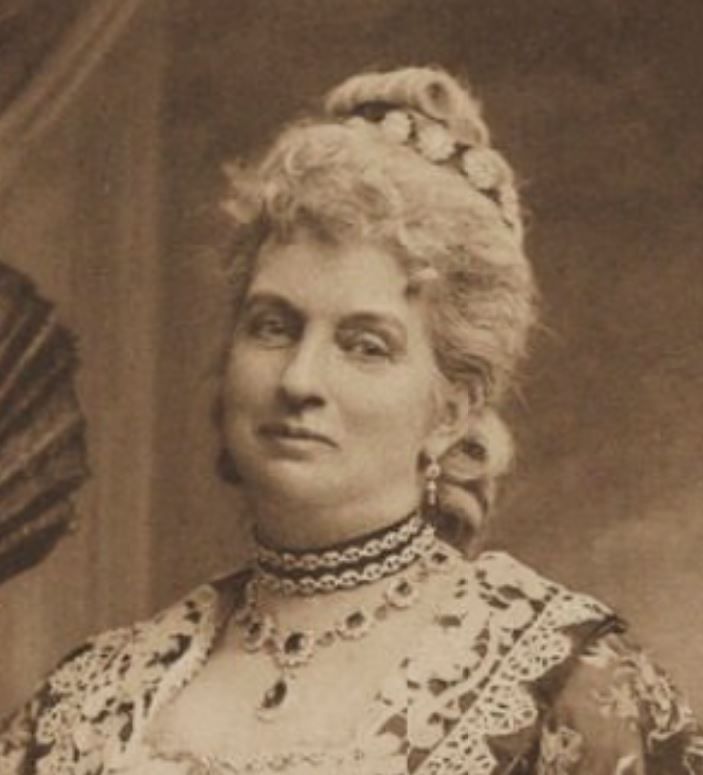 To me these look like diamond clusters which may originally have been buttons.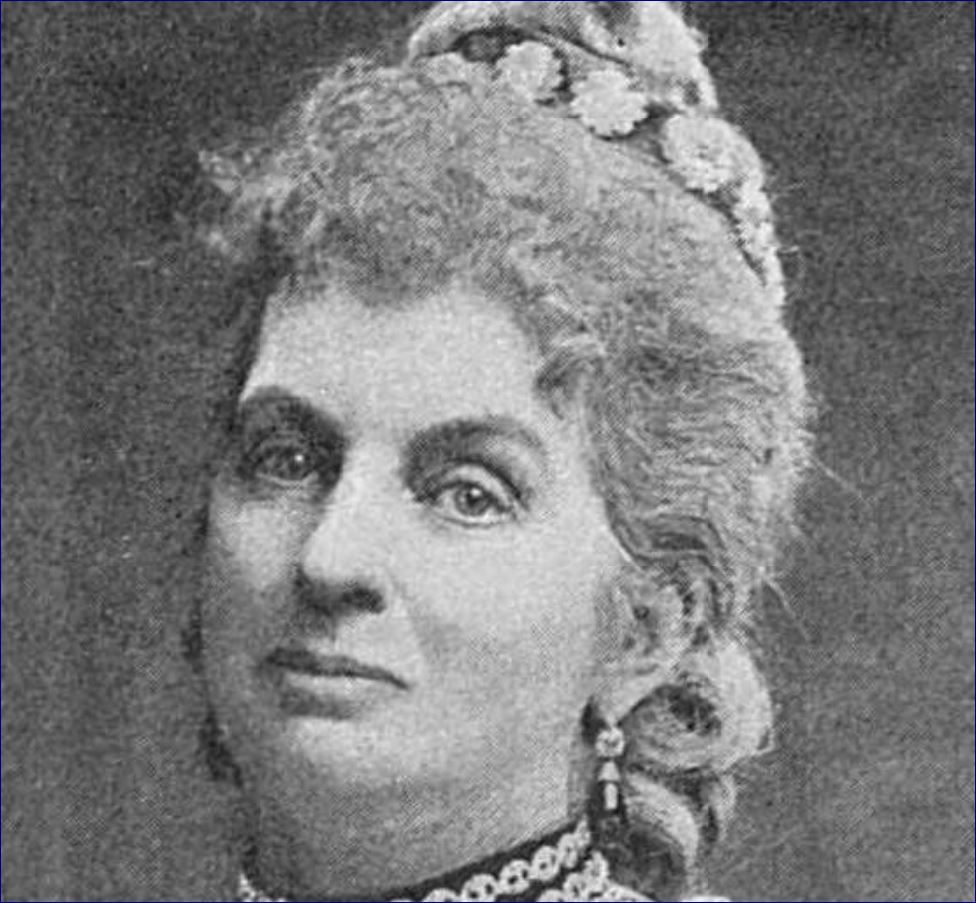 The tiara worn to the wedding of Queen Maud.
From the photograph I suspect that the Duchess was wearing a black lace veil. That would fit with how Queen Victoria dressed, as her ladies followed her style. But I cannot see any sign of a veil in Tuxen's painting.
The photo suggests to me that the veil is draped over part of the side of her tiara.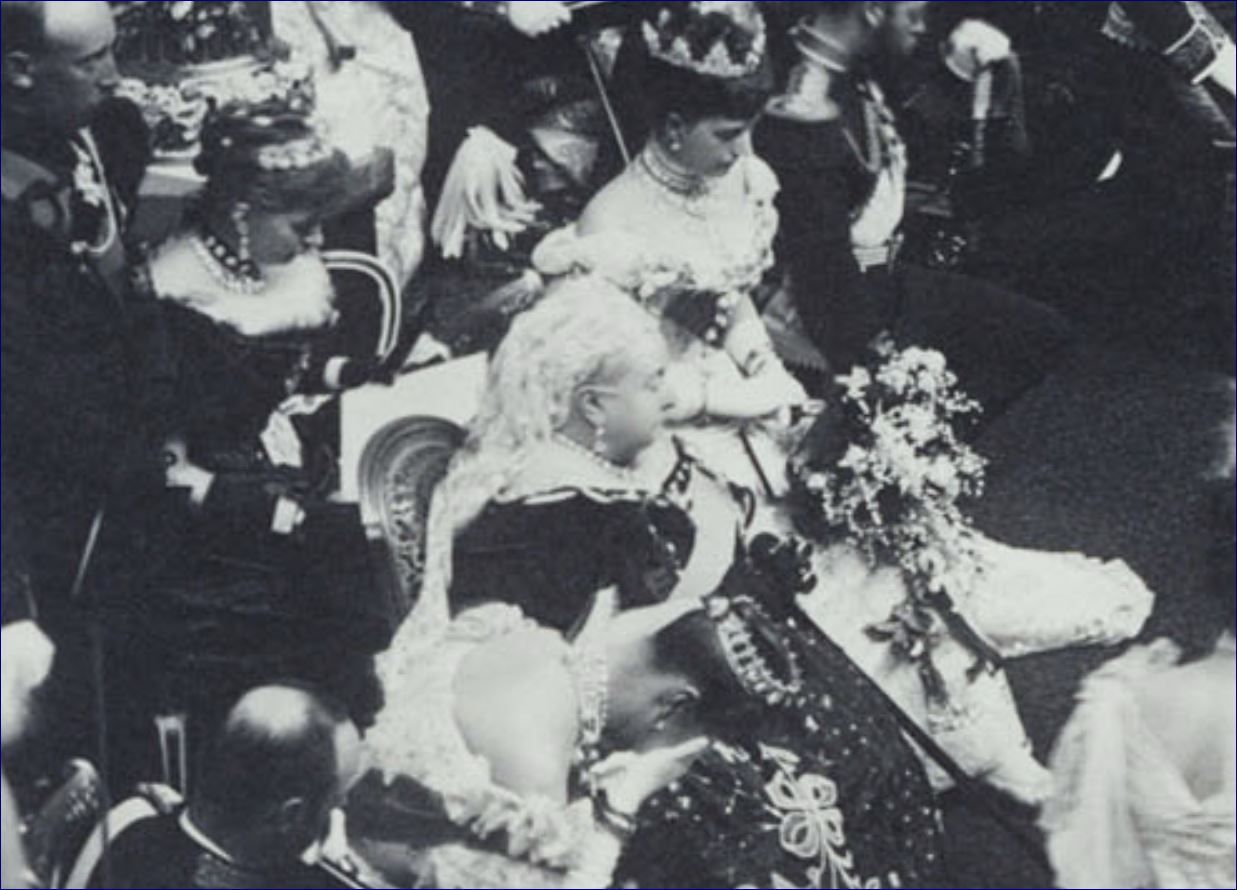 If that is correct, then I think that Louisa, Duchess of Buccleuch was wearing the Mayfair tiara.

Earrings.
None of the imagery gives us a good view of the earrings; nevertheless, I wonder if she could have been wearing the diamond drop earrings later photographed on Molly, Duchess of Buccleuch.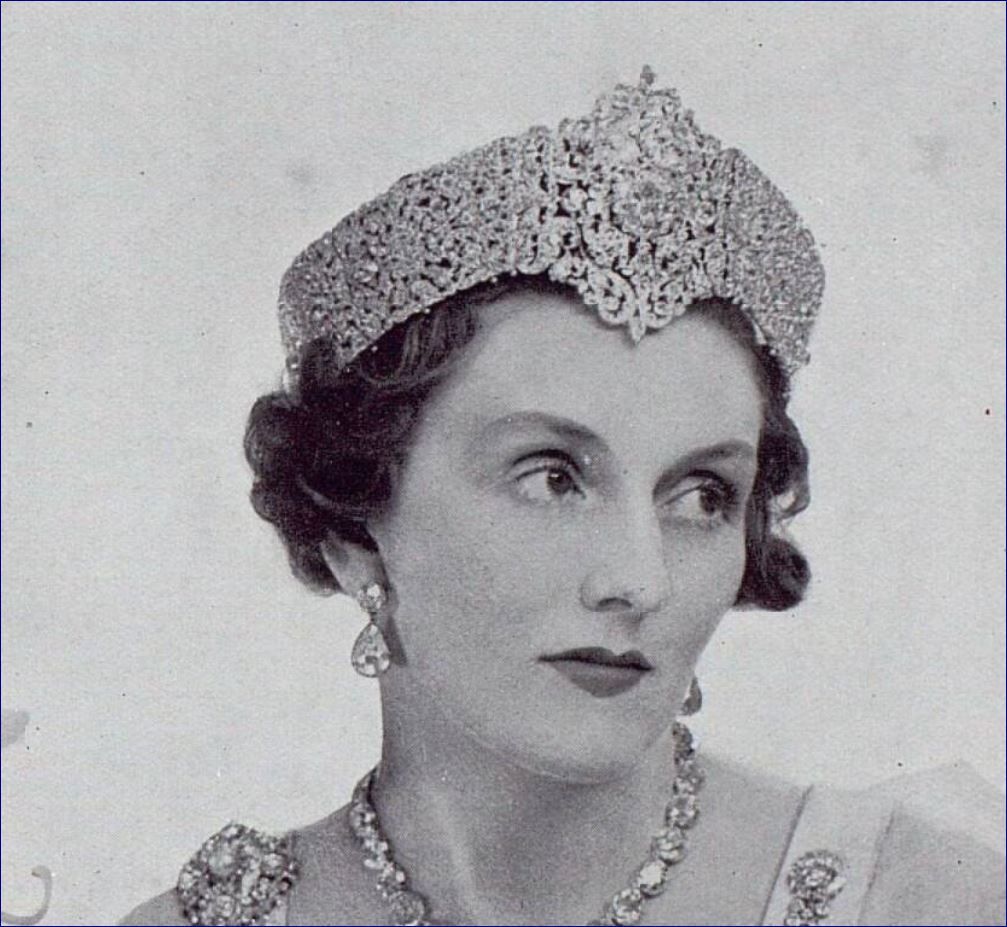 I think that these are the same earrings which Louisa, Duchess of Buccleuch wore to the coronation of Edward VII where it can be seen more clearly that both what is the stud portion and the pear shaped drop are hanging from a hook fitting.