EDIT:
Sash Giles
Curator of Decorative Arts
Devonshire Collections
Chatsworth
The curator named above must be credited for discovering that the necklace/tiara contains opals, not sapphires.
What an amazing flash of red there is in the central stone! Thank you so much for the photo Altezania Mompox! The red flash certainly makes sense of the red colour which Dave noticed in the image he initially gave a link for.
Although I am not a fan of opals, I am intrigued and would like to be able to see this jewel in reality to see if the central stone has a basic green/blue colour like the side stones or if the central stone does indeed have a more pronounced basic red colour. I suspect that the central stone might have a basic green/blue colour (so that all the stones match) and that the red we can see is a result of flashes of fire characteristic of the best black opals.
Lady Elizabeth Cavendish (from the photo with Princess Margaret which Dave gave a link to) On the opal seen to the left of the central stone (as we look at the image) I can also see flashes of fire.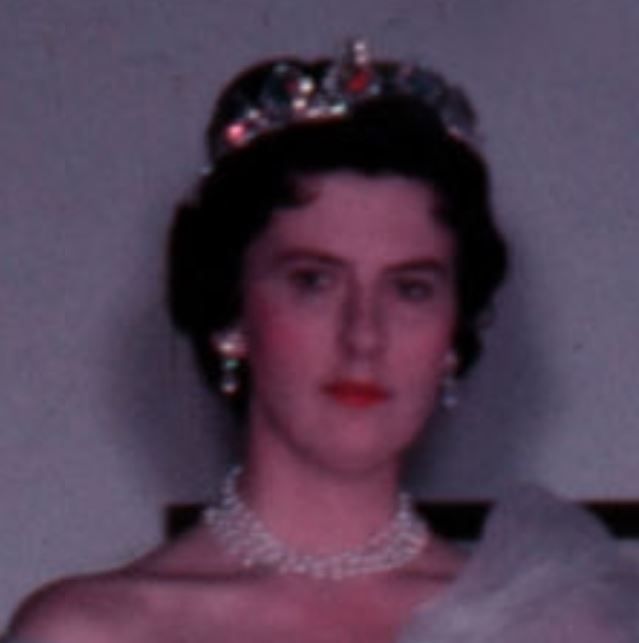 I am still stunned that what we all thought was a sapphire piece is actually a jewel with black opals.
EDIT: Credit for the discovery that the necklace/tiara contains opals and not sapphires must go to -
Sash Giles
Curator of Decorative Arts
Devonshire Collections
Chatsworth