In section V under the heading "Wedding gifts" one of the items listed by Franck as not seen is described as --
"The jewellers and silversmiths of Great Britain
A gold lace-work brooch set with diamonds and rubies".
I think that the brooch in question is one which QEII has worn with some frequency over the years, and is commonly referred to has her gold lace brooch or gold and ruby trellis brooch.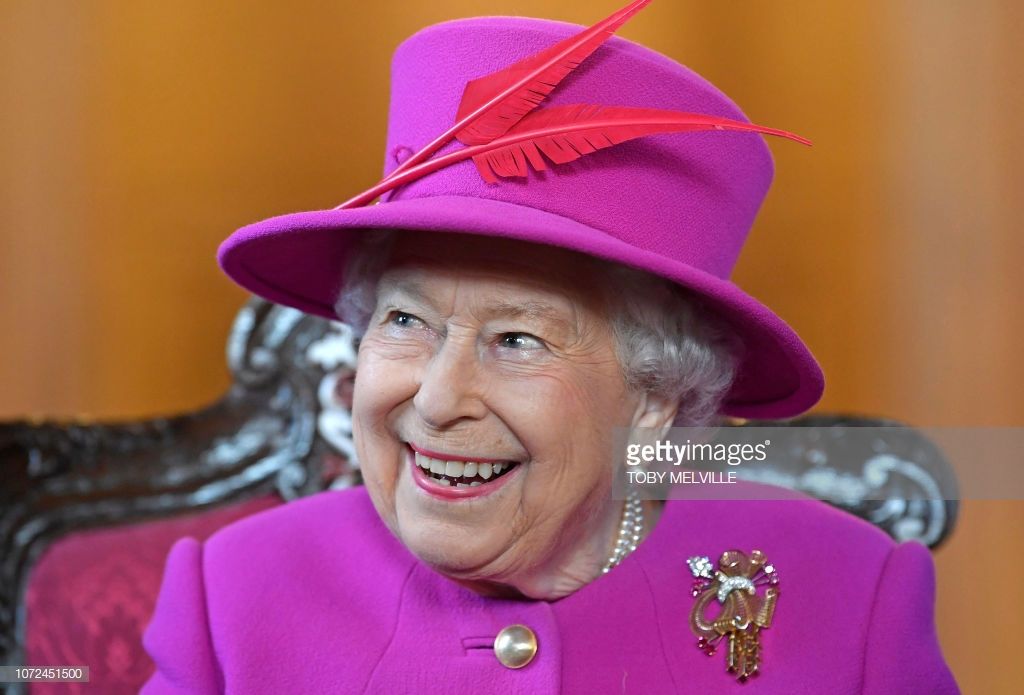 In most wedding gift lists published in the media in 1947 the description of the brooch is so vague as to cause confusion. Nevertheless, I believe that the report below matches the brooch, which I have depicted beside the description of the brooch given by the Jewellers and silversmiths of Great Britain.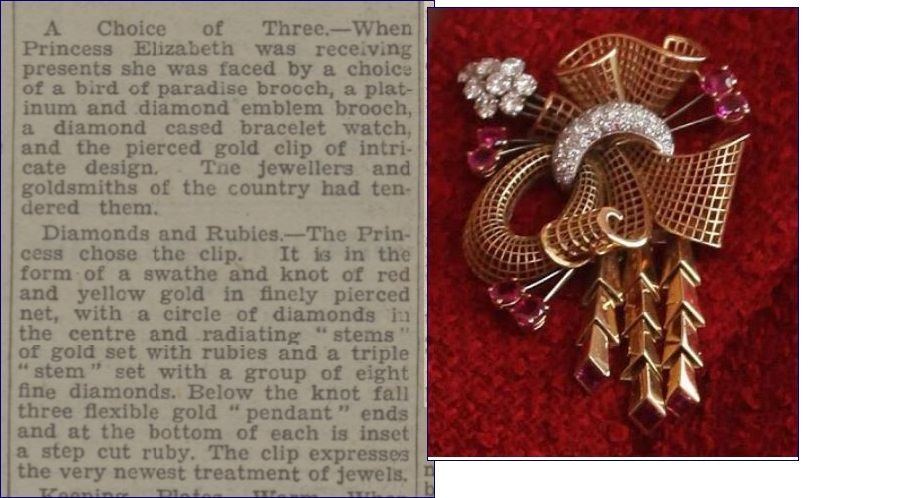 I find it significant that HM chose this brooch herself.