In the list under Queen Mary, (b) Mysteries for number XII Franck has the following entry --
XII The ruby, emerald and diamond brooch from Princess Helena (British Royal Jewels)
Franck's attribution suggests that the owner of the Instagram account British Royal Jewels was the first one to make that connection.
This is inaccurate.
In 2016 on the RJWMB I asked a question about the jewel which I had spotted in a painting of Queen Mary by Leonard Campbell Taylor (1928)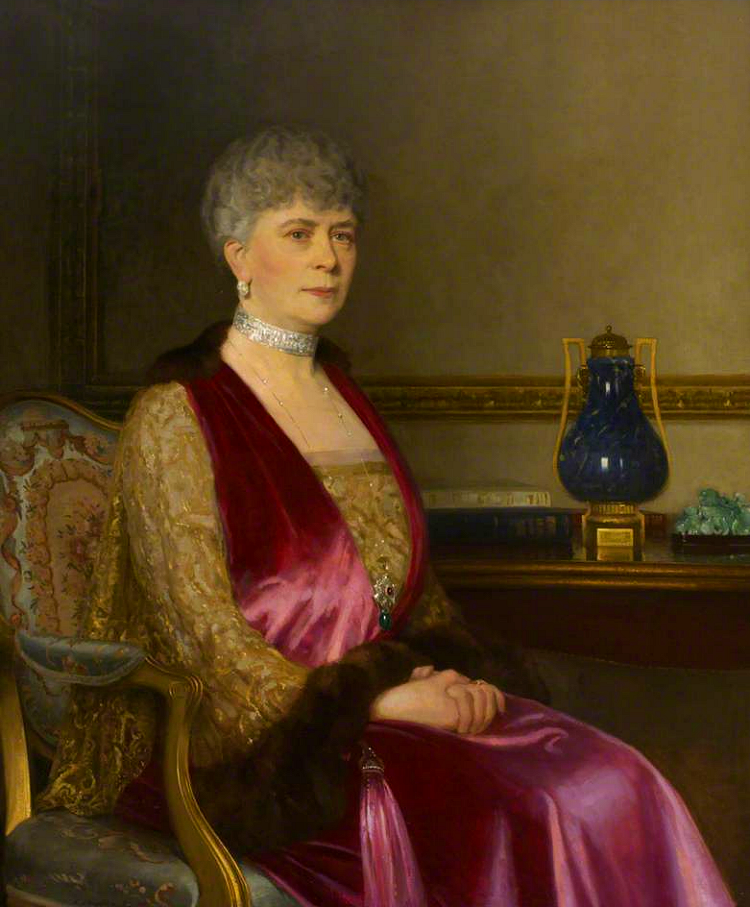 It was Arthur of the RJWMB who spotted the similarities between that pendant and the one worn by Princess Christian.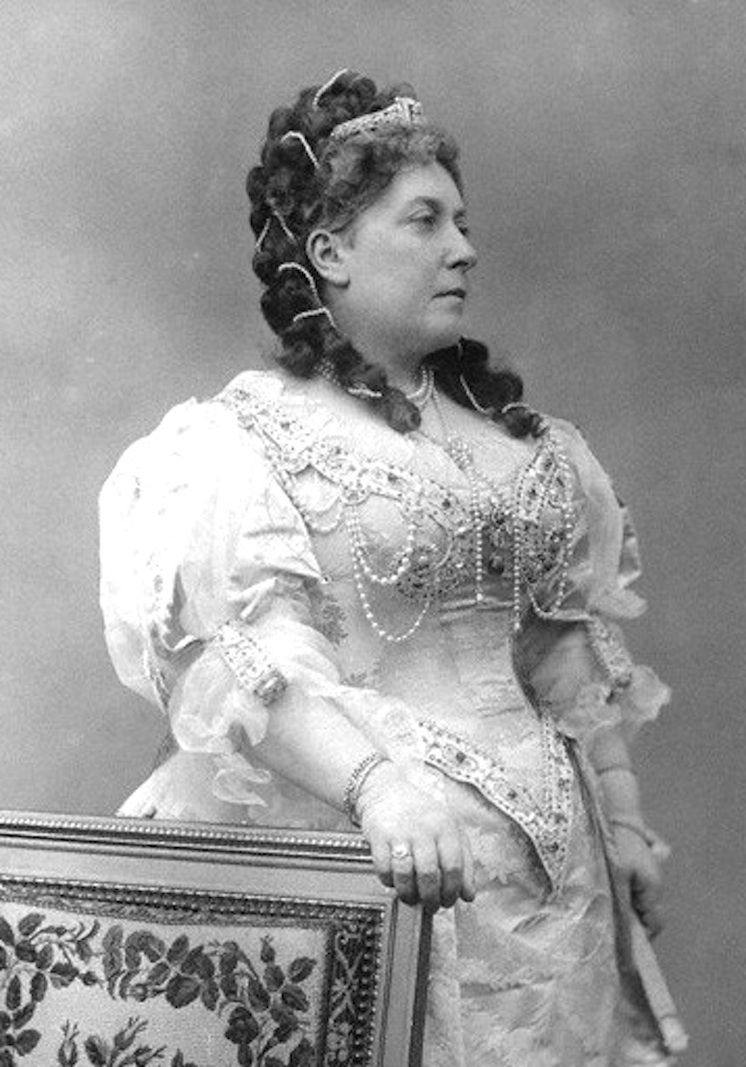 See Arthur's post
https://members2.boardhost.com/royal-jewels/msg/archive/1465162672.html
And Arthur provided a link to Ursula's page on the brooch, although she had not made the connection of the brooch to Queen Mary.
Ursula's entry
https://royal-magazin.de/england/helena-princess-christian/helena-emeralds.htm
British Royal Jewels
https://www.instagram.com/p/CKEqcLrlemE/
Ursula states that "the diamonds, ruby and emerald were taken out of Indian jewels presented to Her Majesty in 1863."
And British Royal Jewels states that "Newspaper reports from the time state the brooch was made using stones taken from Indian ornaments presented to Queen Victoria in 1863.", as indeed a number do. See
https://www.instagram.com/p/CKEqcLrlemE/
Description of Queen Victoria's presents to Helena from one of the contemporary papers.

Despite this, Queen Victoria's journal entry for 4 July 1866 shows that the gems came from the Queen of Oude. Queen Victoria wrote that she had given Princess Helena " a pendant & brooch of the Oude jewels..."
At present it is not clear to me if the gems and jewels from the Queen of Oude were those presented by the Indian Queen during her trip to Britain in 1856-57 or had been sent to Queen Victoria when the last of the jewels were seized in late 1860

The Princess Royal, later Empress Frederick of Germany, was also given an Oude jewel in January 1858 a wedding present from Queen Victoria, the jewel being formed from gemstones given by the Queen of Oude.
Confirmation of this comes from a letter quoted by the Royal Collection. See
https://www.rct.uk/collection/404633/victoria-princess-royal-crown-princess-of-germany-1840-1901
Jewel given to Empress Frederick in 1858
By the time the then Princess Royal of Great Britain married on 25 January 1858, the Queen of Oude had left the UK, arriving in Paris on 23 January 1858 and dying the following day.
The jewel given to Empress Frederick had to have been given to Queen Victoria prior to that. Perhaps the jewel given to Princess Helena also comes from the same period of 1856-57 when the Queen of Oude was in the UK attempting to negotiate with the government and Queen Victoria for the restoration of her son's kingdom.
There are a number of historical items on the Queen of Oude on the net. This is but one
https://www.livehistoryindia.com/herstory/2018/10/13/an-untold-tale-of-a-queen-mother