For those who are unfamiliar with the jewels Eiriksn mentioned, I am posting the images below.
1. Jewels from Prince Wilhelm of Hesse and his sisters. An antique parure in gold consisting of a tiara, necklace, bracelet, brooch and earrings.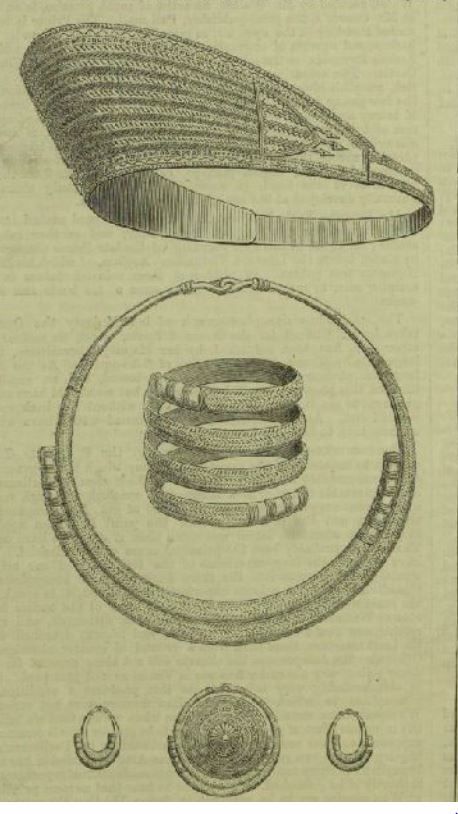 2. Alexandra was also presented with gold ornaments from the islands of Laaland and Falster
3. The Danish Chamberlain and others presented
gold bracelets, brooch and earrings in gold.

These, as well as the gifts from the islands and from the Hesse siblings can be seen in the following two illustrations. (They need to be enlarged to see the faint numbering)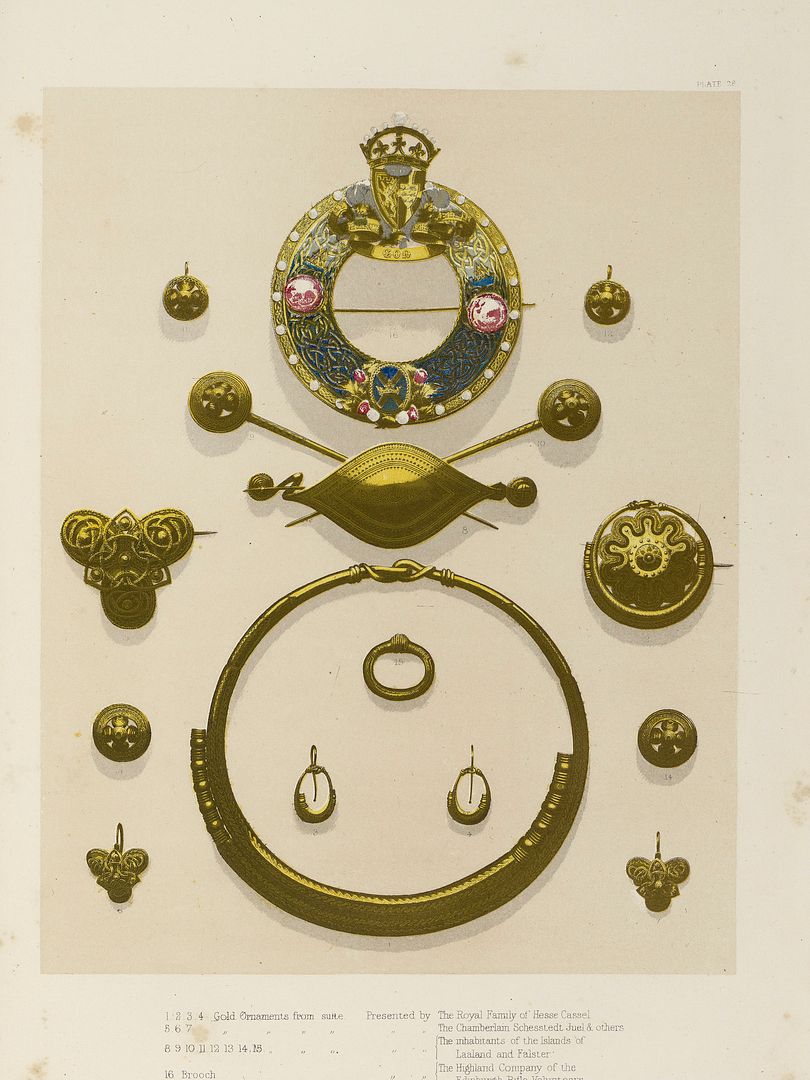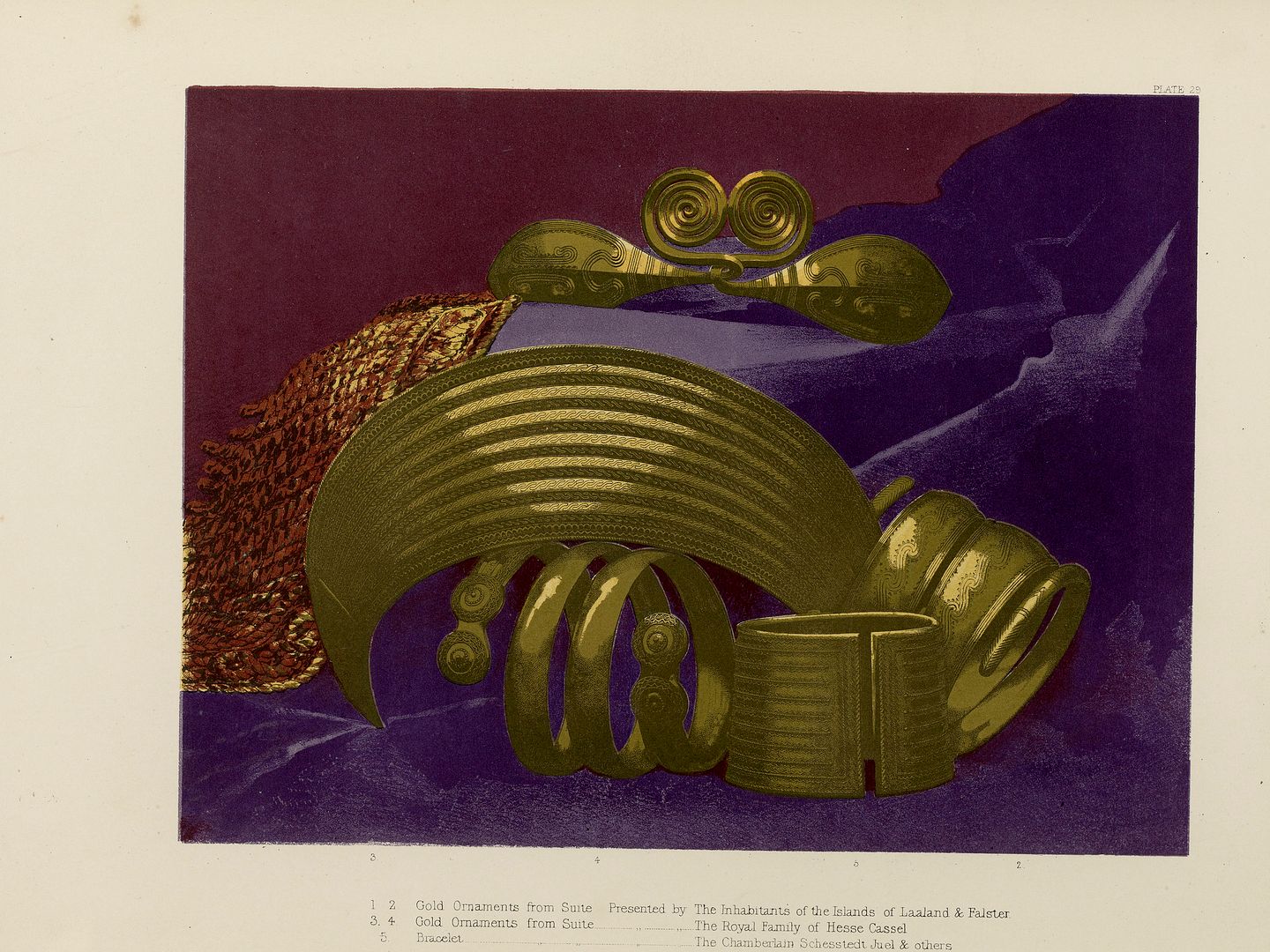 4. In addition to these gifts, Queen Alexandra was given a suite from 49 British subjects in Rome.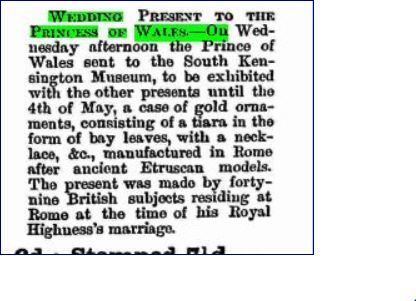 I have never done a major search to see if and when Queen Alexandra wore these gifts, although I have seen a few references to a gold tiara.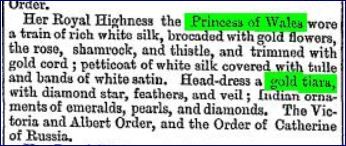 Portraits and photos suggest that Queen Alexandra was wearing gold bracelets during the early years of her tenure as Princess of Wales.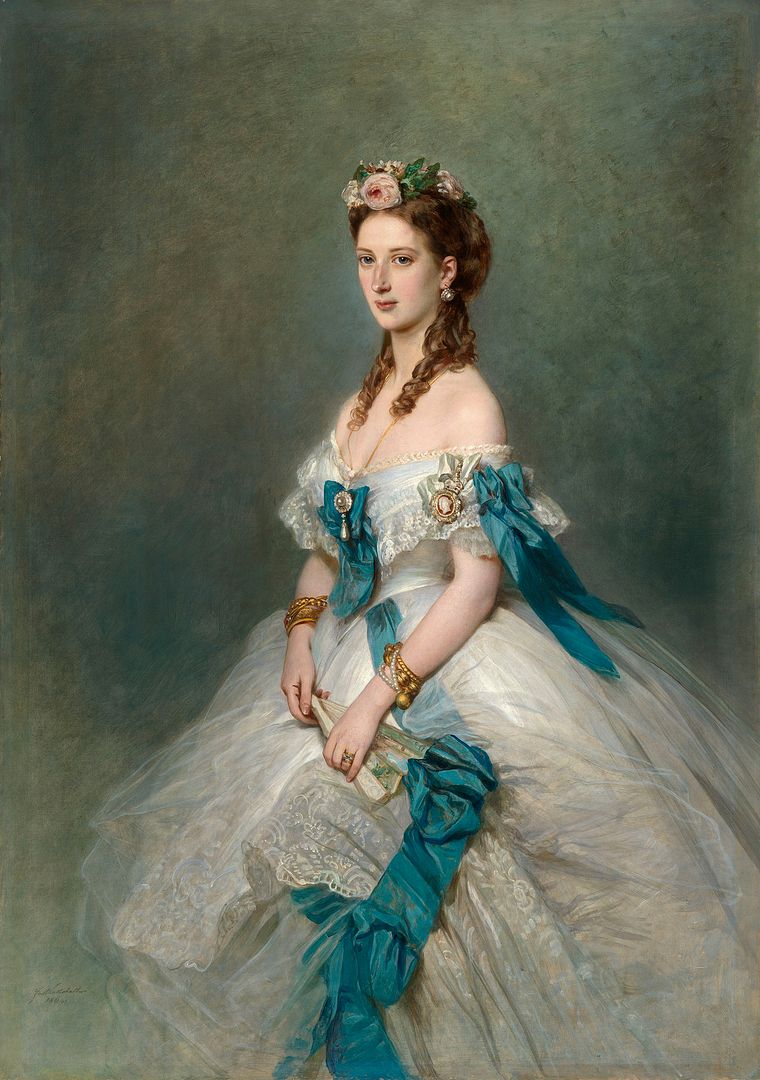 I don't recollect seeing any of these jewels on the Royal Collection site, but what has happened to them is a mystery to me. It is possible that they have been lent to museums or that they were given to some of the Queen's descendants.