I was initially interested in the photo below because it is the only time I have seen Queen Mary wear the 14 stone diamond bar brooch, which was part of the Garter insignia given to her by the Maries of the Empire, as a hat ornament.
Has anyone else ever seen her wear it as an ordinary brooch on other occasions?
The occasion was the Laying of the Foundation stone for the new Lloyds Building in the City on 23 May 1925.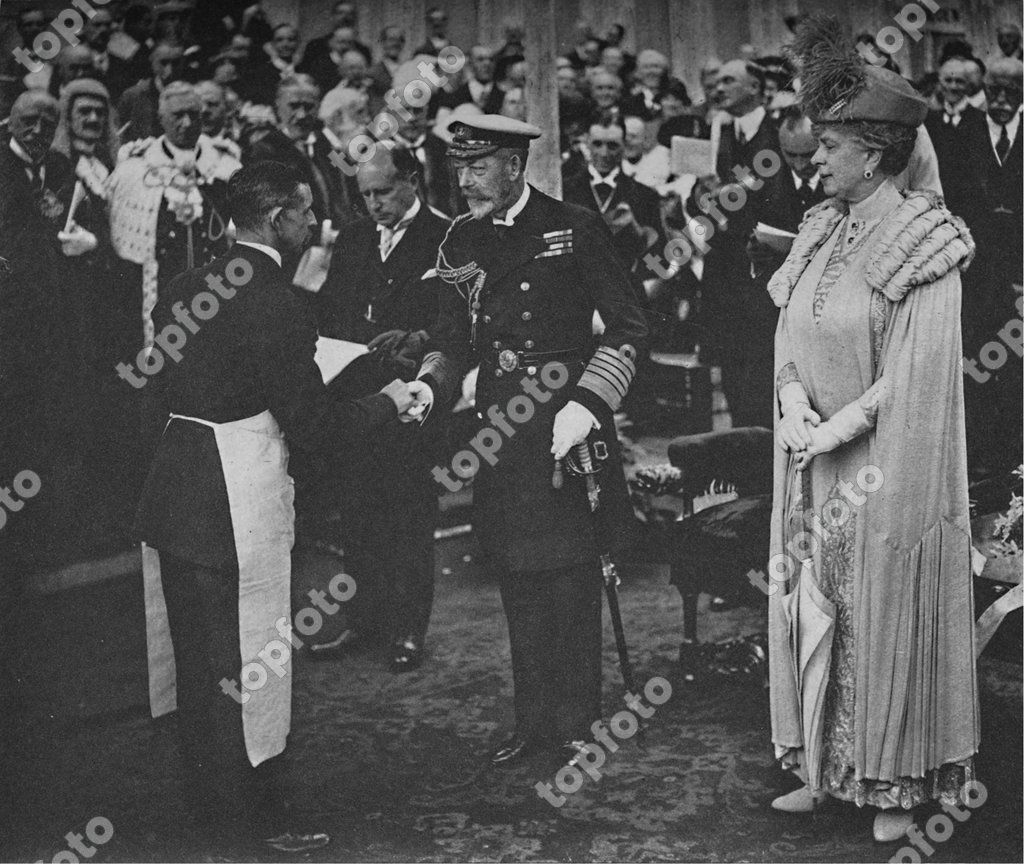 Detail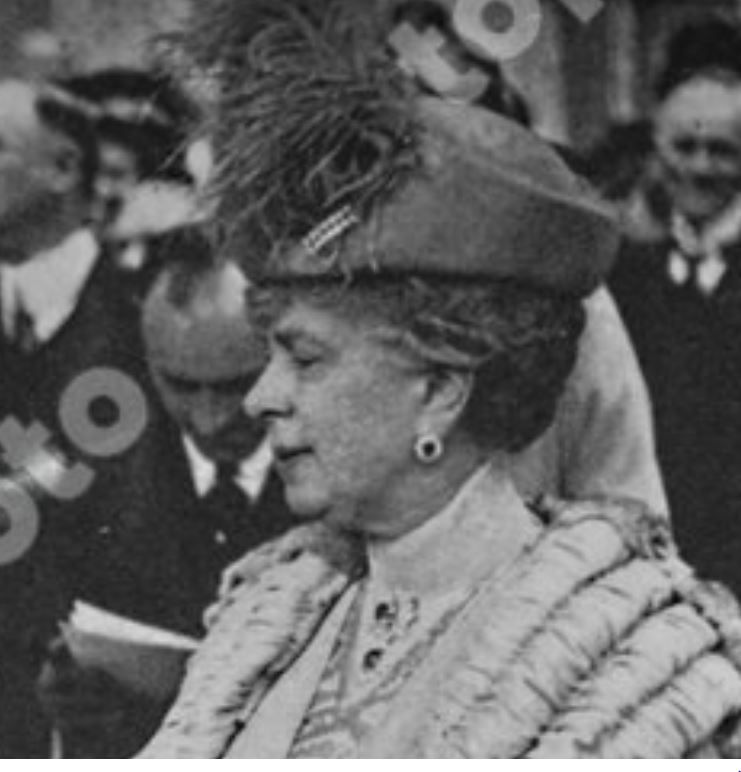 Initially, I thought that the brooch at HM's neck was one of the emerald brooches, but on reflection I suspect it isn't.
Has anyone got any ideas?
I have hunted for other photos but they are all very low resolution and I find it impossible to distinguish much. The one below is the best of a poor selection.