We all now know from Hugh Roberts,
The Queen's Diamonds
that the Duchess of Teck's elaborate pearl and diamond brooch was a gift to the Duchess from Emperor Franz Joseph when he became godfather to her youngest son, Prince Francis of Teck.
Roberts states that the brooch was probably initially transferred to Prince Francis following his mother's death but, after his death, the brooch was acquired by Queen Mary.
Duchess of Teck wearing the brooch.
The brooch was inherited by Queen Elizabeth II from Queen Mary and was worn by her occasionally over the years.
And in more recent times we have seen the brooch worn without the pendants.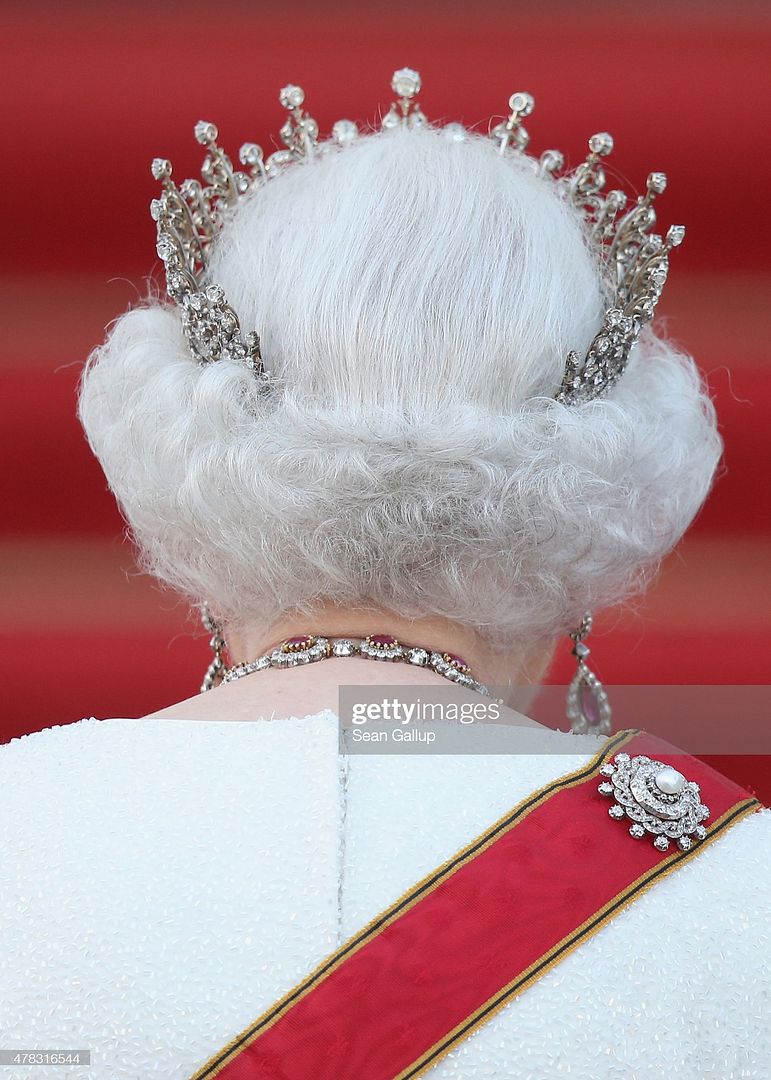 What I had never seen previously was a photo of Queen Mary wearing the brooch.
Has anyone else?
But it is obvious that Queen Mary did wear the brooch. Below are 2 photos of HM from the same evening in the 1930s. Although the photos are grainy it is obvious that she is wearing the Emperor of Austria brooch.
The second photo is so poor that I hesitated to post it; however, it does show that Queen Mary was wearing a choker which I think might be the Empress Marie's sapphire and pearl choker. What do others think?