Thank You for sharing those pictures Isabelle D! I tried to round up the more significant jewels and orders in
my article on the Funeral
.
Yes, those are the
Queen's Bahrain Pearl Earrings
along with the Queen's Japanese Pearl Choker. I was actually thinking a few hours before the funeral how it would be really sweet if the Duchess wore those earrings.
The Princess Royal wore her
Grima Pearl Earrings
, which I believe were a gift from her parents in the 60s. More significant is her
Star of the Order of the Garter
.
The Countess of Wessex wore the heart brooch given to her by Prince Edward as a first anniversary present. It can also be worn as the clasp of a choker. Lady Louise wore a brooch connected to carriage driving, a hobby she shared with her late grandfather.
Lady Sarah Chatto wore the
Greville Pearl Earrings
!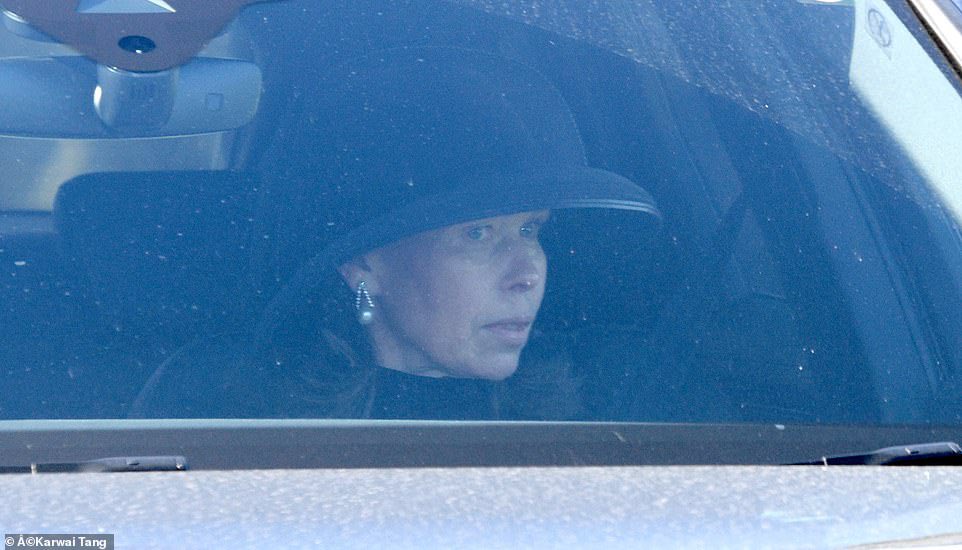 Countess Mountbatten wore a Diamond Floral Brooch that fellow poster JR and I call her 'Funeral Brooch' because she also wore it to the funeral of her mother-in-law, and of Grand Duke Jean of Luxembourg!
Also, here is a picture
of the Duke of Edinburgh's insignia on display at St George's Chapel