One of the jewels belonging to Princess Margaret which was auctioned by Christie's in 2006 was an aquamarine brooch by Cartier.
See Christie's
https://www.christies.com/lot/lot--4718000/?from=salesummary&intObjectID=4718000&lid=1&ldp_breadcrumb=back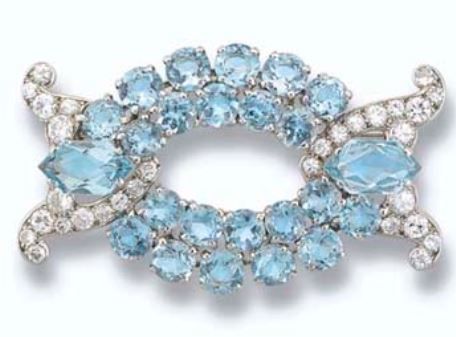 The auction notes state that the brooch, made by Cartier London in 1932, was purchased by Queen Elizabeth the Queen Mother on 23 January 1947.
Some commentators state that QEQM gave the brooch to Princess Margaret when the latter's first child, Lord Linley, was born in 1961.
Certainly, Princess Margaret wore the brooch, and was photographed, when she was returning to Kensington Palace not long after the birth of her son. There are numerous photos of this event.
Below are two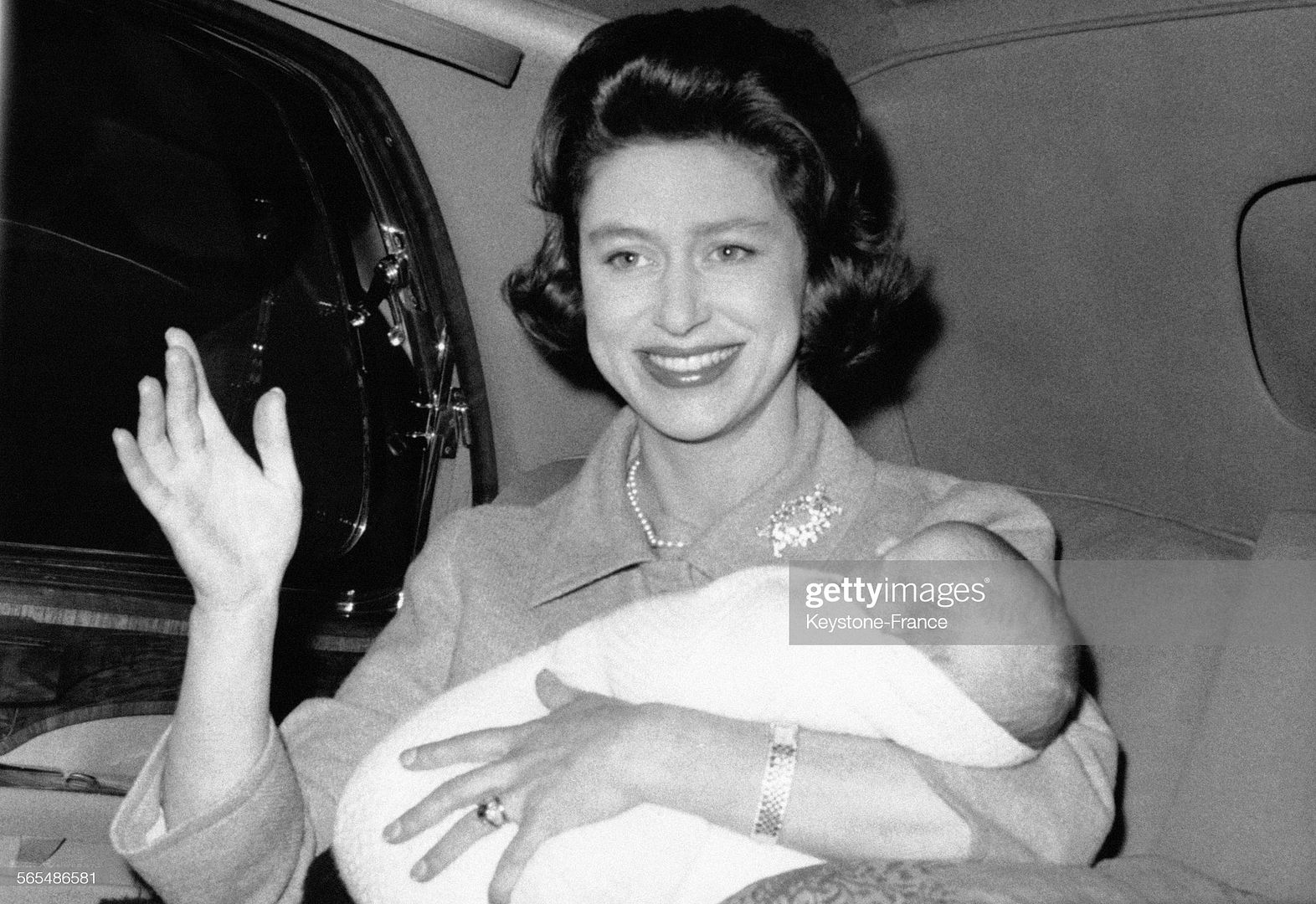 Some years ago I disputed the timing of the gift after having found photos of Princess Margaret wearing the brooch in 1956 on her return from a tour of East Africa.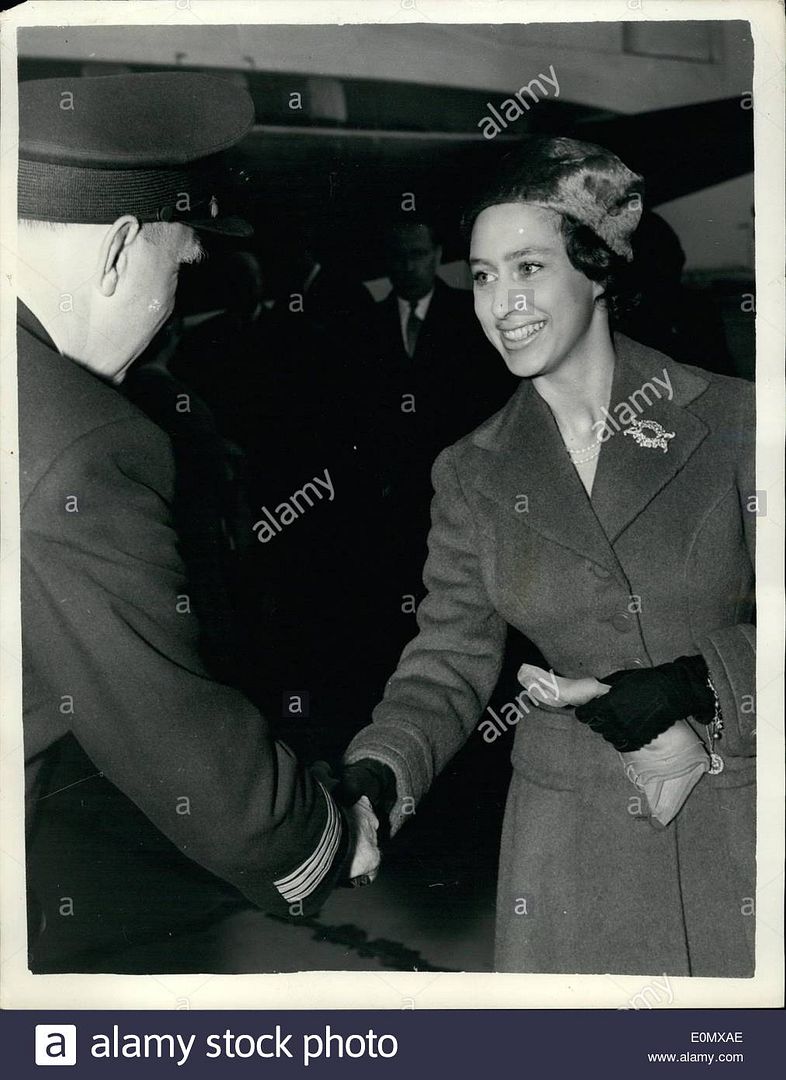 The brooch doesn't appear to have been one of Princess Margaret's favourite jewels, although she was photographed wearing it over the years.
The earliest date I have found for the Princess wearing the brooch is 1948.
As QEQM purchased the brooch in 1947, I suspect that it may have been purchased as a gift for Princess Margaret, rather than as a brooch intended for herself.
Princess Margaret wearing the brooch in 1948 when she attended an evening function for the 2nd Battalion of the Highland Light Infantry (she was Colonel-in-Chief) in Glasgow. Earlier in the day, the Princess had accepted the Freedom of the City for the unit.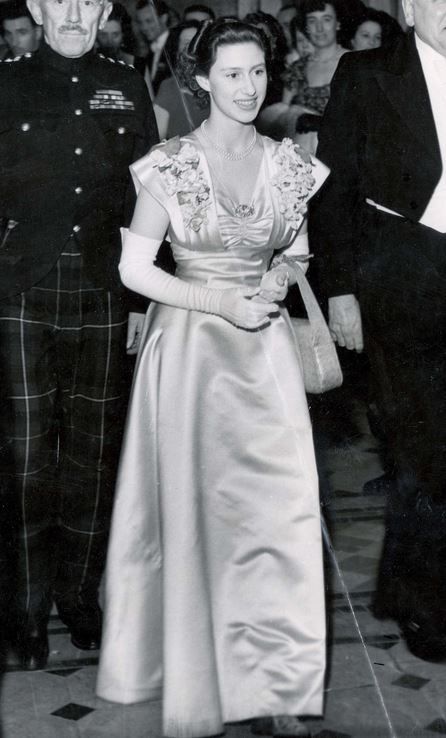 Detail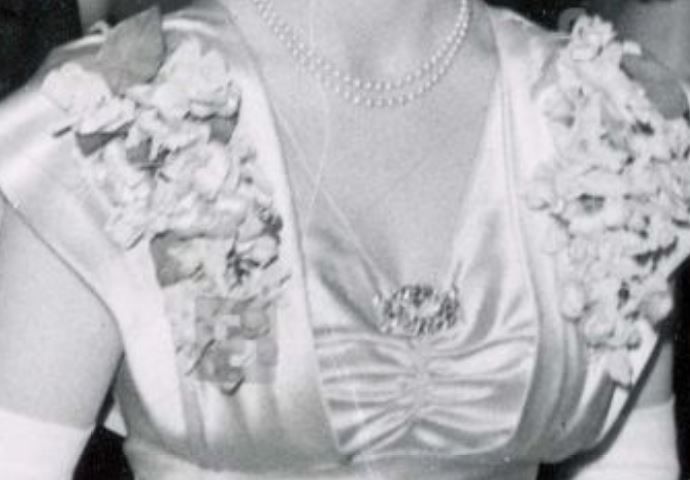 According to the
Scotsman
17 March 1948 Princess Margaret wore a sapphire brooch, but I think the reporter was mistaken.