I suspect that, in a post below, Dave was asking about a cross brooch belonging to Princess Margaret.
As far as I know virtually nothing is known about the cross brooches which she wore - but I will make a couple of educated guesses.
One problem in trying to sort out the brooches is that neither myself or anyone else (as far as I know) has done a complete survey of the newspapers and photo archives to ascertain precisely when Princess Margaret began to wear each of the three brooches in the shape of a cross which I will discuss.
As far as I am aware there were 3 cross shaped brooches worn by Princess Margaret.
Cross brooch number one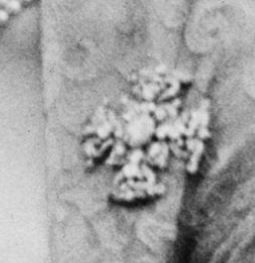 The earliest date I have found for the wearing of this particular brooch is 1949. It is an imposing, elaborate item. Perhaps it was a present at Christmas 1948.
The two photos directly below show Princess Margaret wearing the brooch at the same event in July 1949.
The brooch can barely be seen in this photo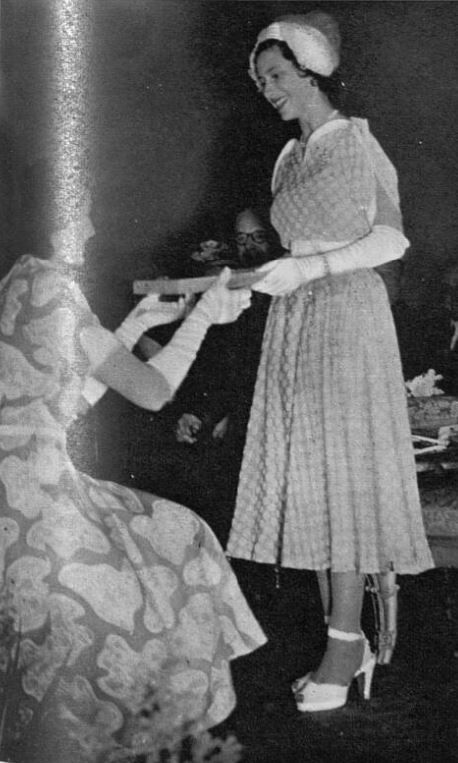 but can in this one
Princess Margaret continued to wear it throughout her life.