In
The Queen's Jewels
Leslie Field (p. 147) described a "...Cartier floral spray set with sapphires, rubies, diamonds and an aquamarine...", which was given to QEII by her parents, King George and Queen Elizabeth the Queen Mother, in 1943.
Field's description fits the brooch below, which was photographed for Angela Kelly's book.
The earliest date I could find for QEII wearing this brooch is February 1943 when she and Princess Margaret attended the wedding of Lady Anne Spencer.
The 1943 photos are not 100% clear, but I believe that they show this brooch being worn.
The 3 photos immediately below are from the wedding of Lady Anne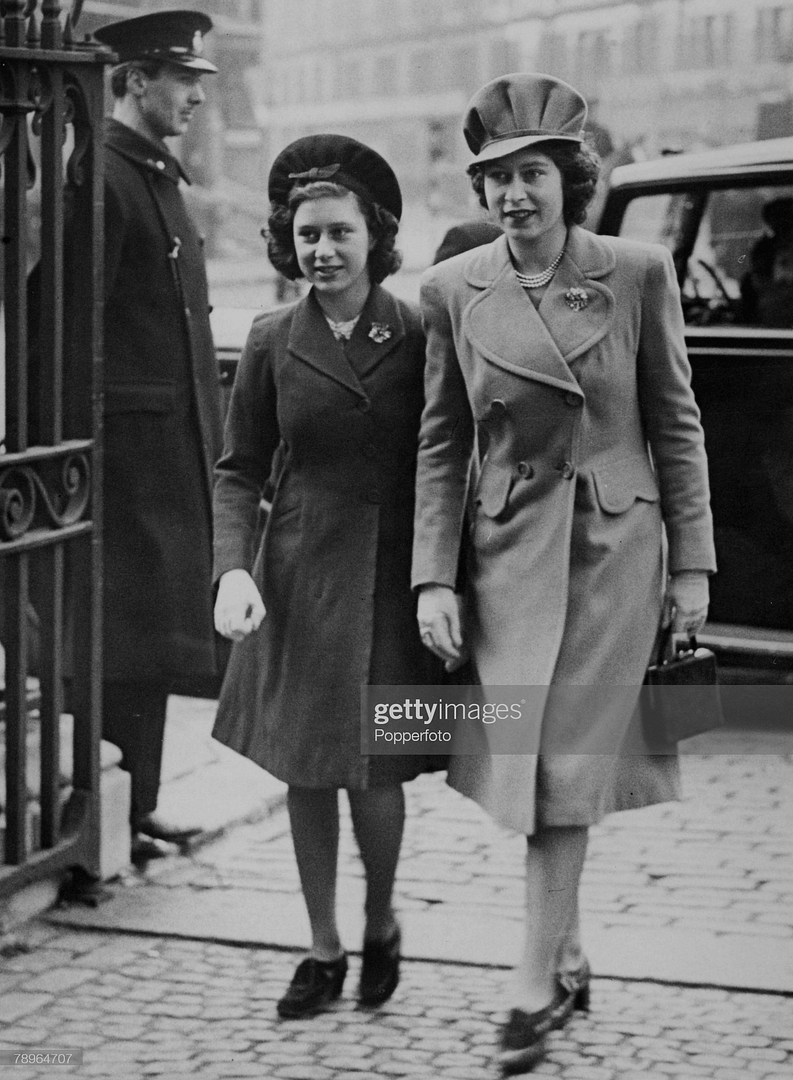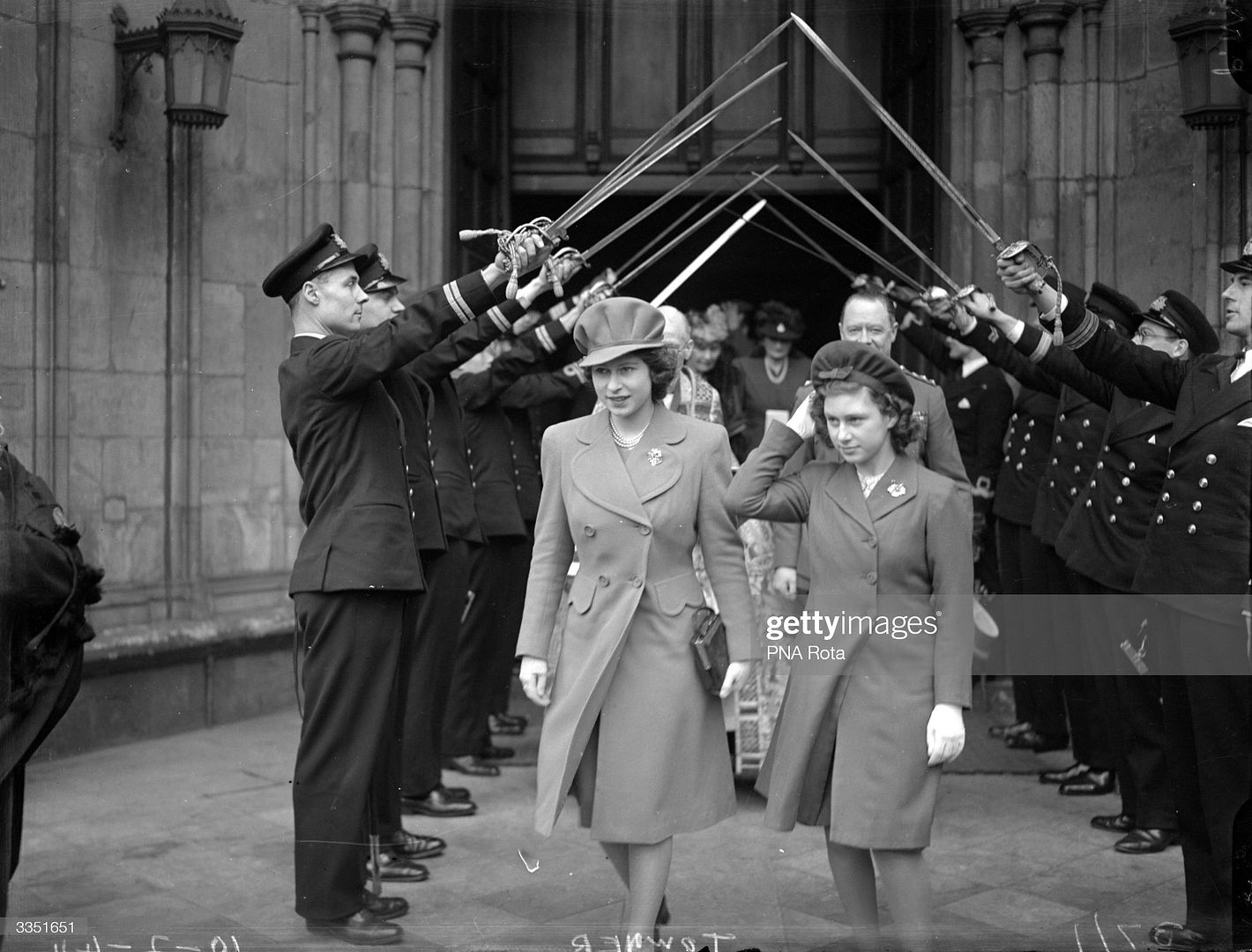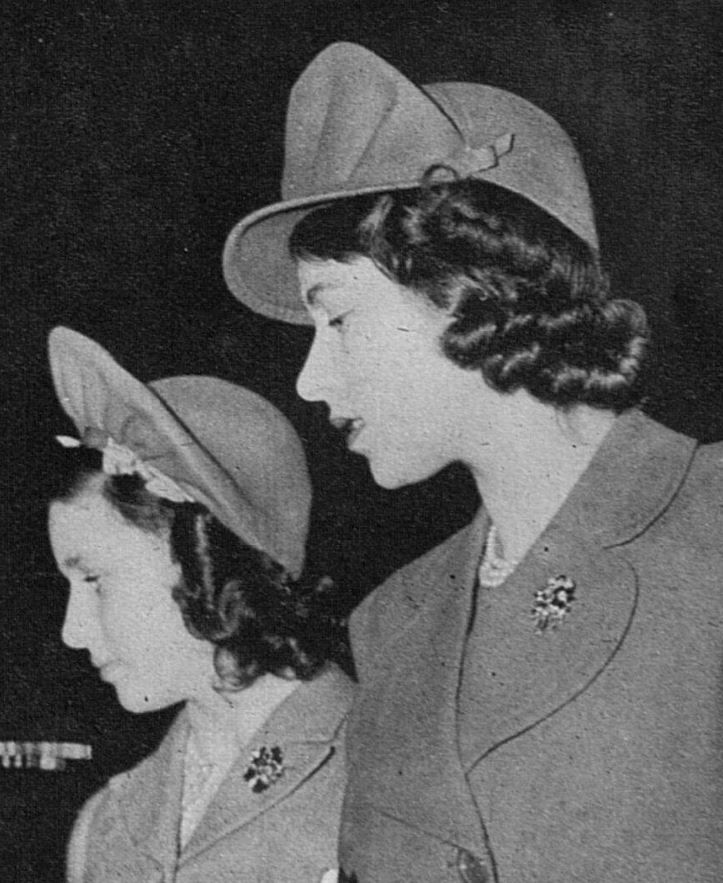 In May 1943 QEII wore it when she attended a meeting at a children's hospital.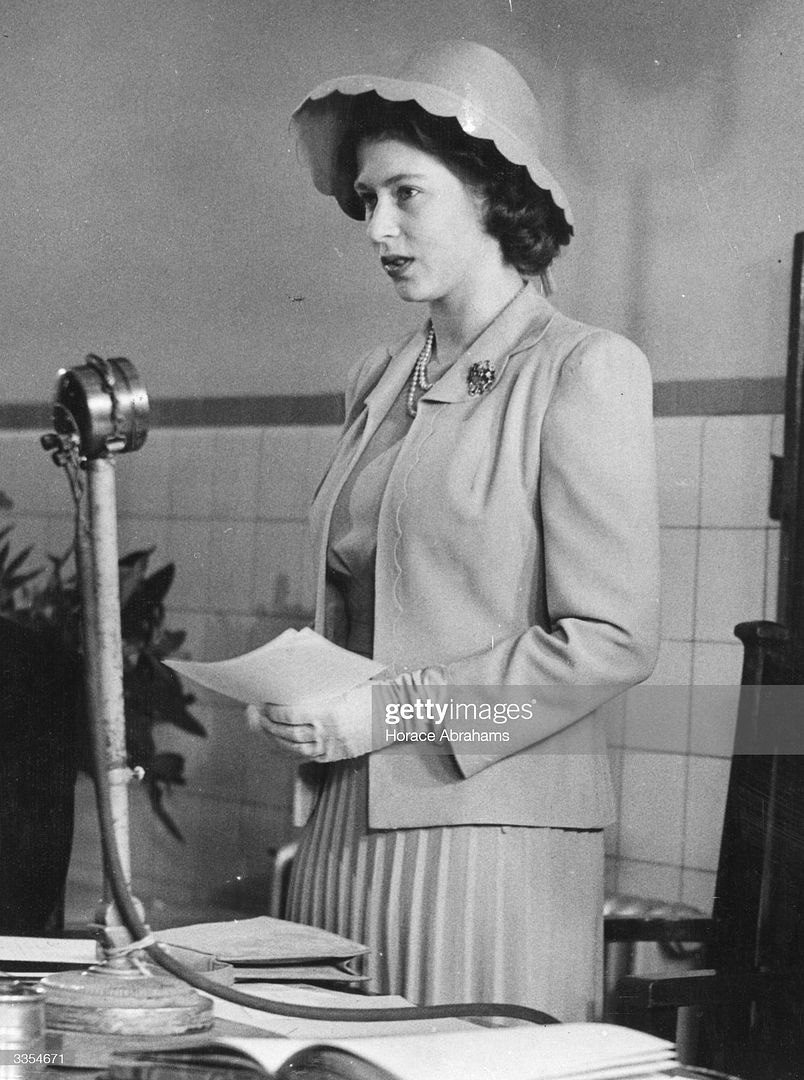 The clearest image I could find of this brooch in the 1940s comes from 1946.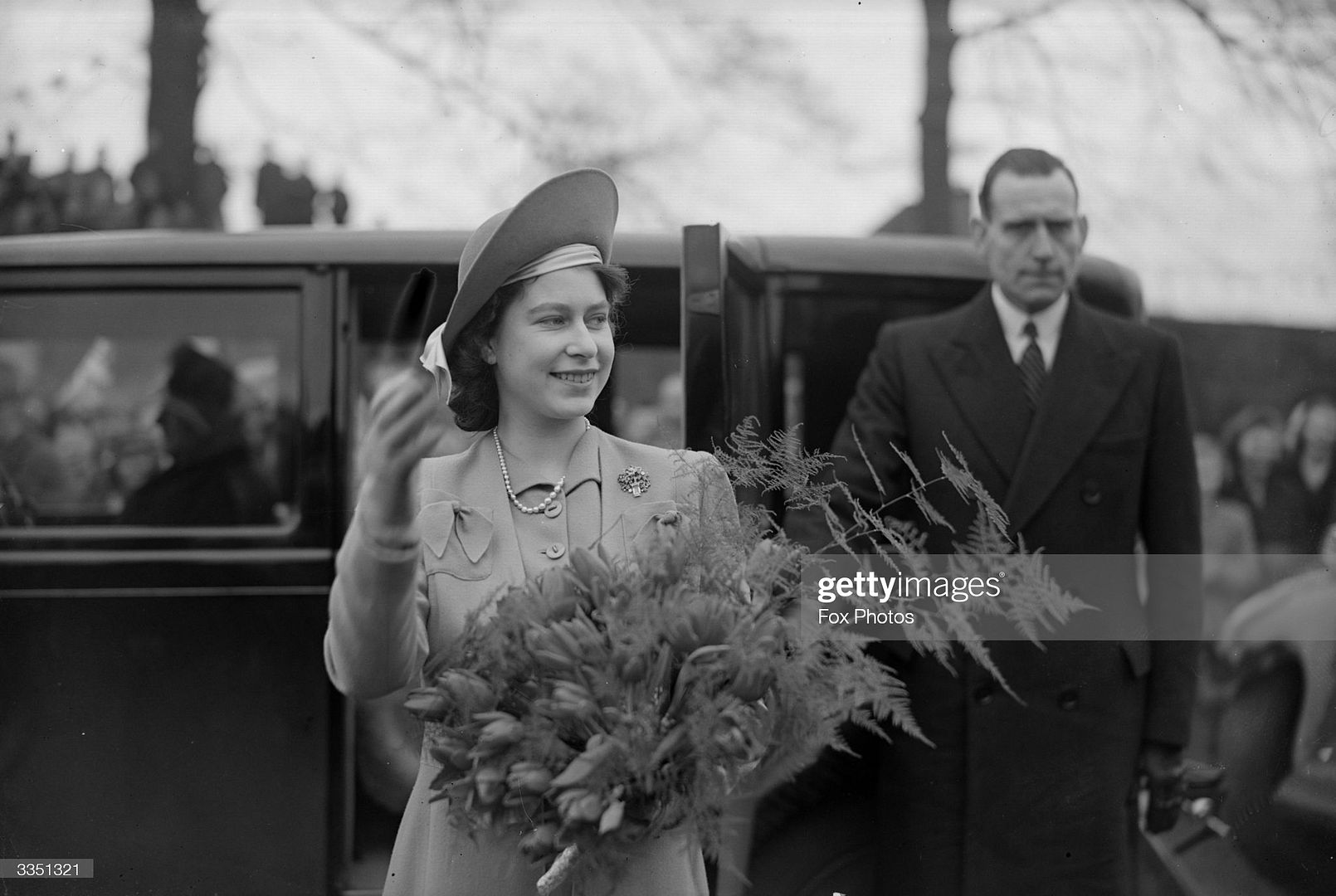 Has anyone ever seen this brooch worn in more recent times?