Thanks for the tip which set me on the right path, Bryce!
I should have investigated what Princess Margaret was doing in Germany in mid-July 1954.
She undertook a two day visit to various military groups in Germany. One of these groups was The 3rd The King's Own Hussars. Princess Margaret was the Colonel in Chief of the regiment, having been appointed in July 1953.
Below we can see Princess Margaret inspecting the Regiment in Germany, 1954. The cap badge can be seen on some of the officers in the group.
The cap badge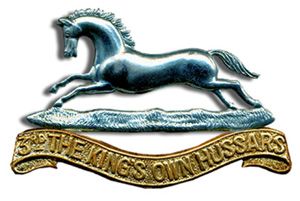 In other photos from this day the badge is not easily discernible, perhaps due to the pattern of the dress, photographic limits of the era and the inclement weather. In many photos from the day, Princess Margaret is wearing a short fur jacket and so the bodice of the dress is not visible.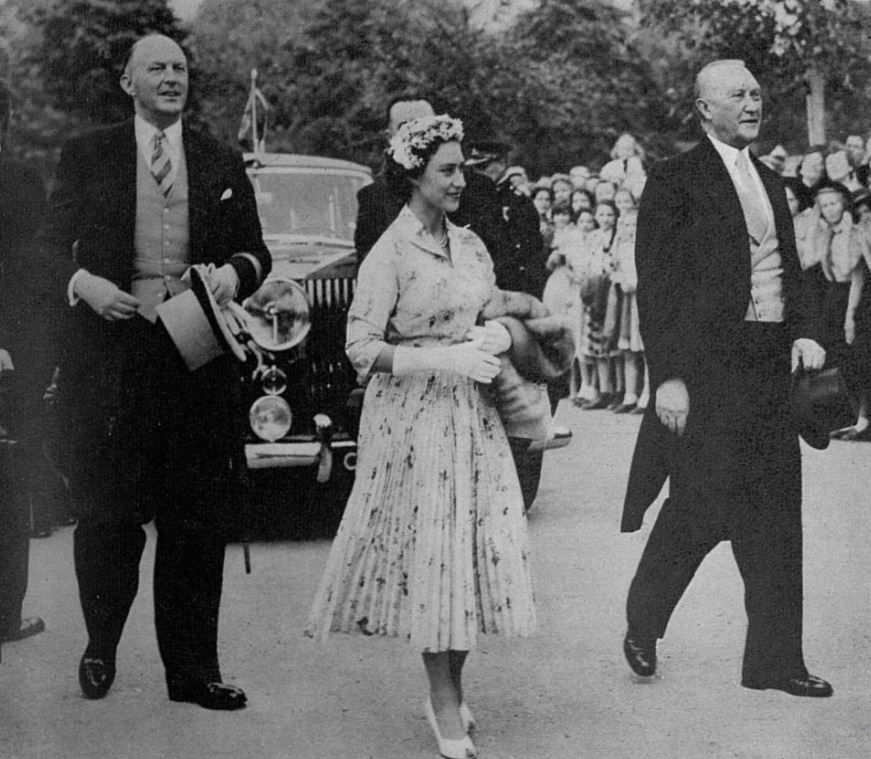 The photo which I posted initially.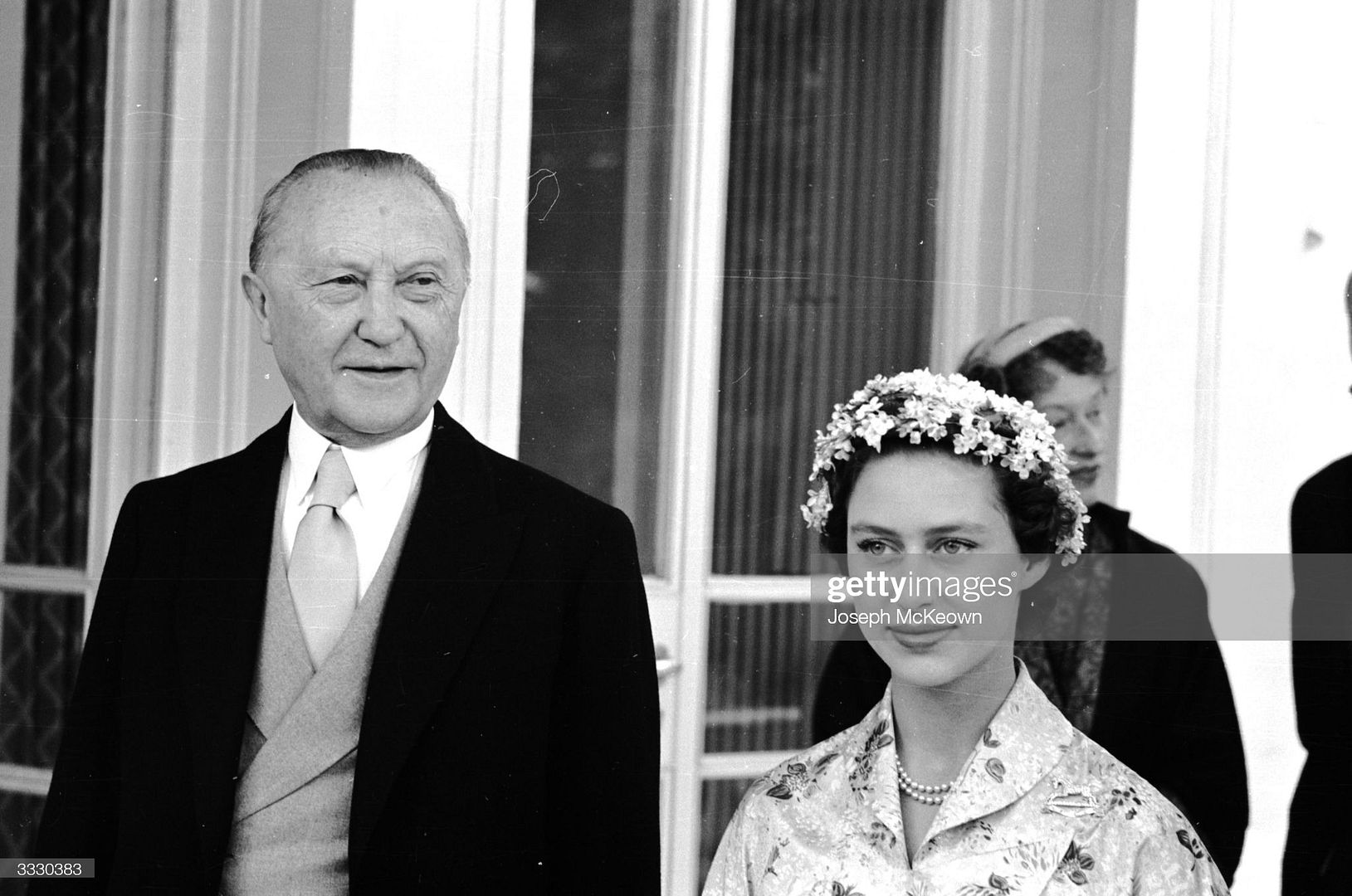 I haven't yet found when the regiment presented Princess Margaret with the badge. Perhaps it was at a cocktail party she attended at the regiment's headquarters on 26 November 1953.