This summer Princess Anunciata of Liechtenstein will get married in Austria (Vienna) to Emanuele Musini. I'm hoping she'll wear a tiara.
Since she's directly related to 2 reigning royal families she must have a lot to choose from.
What would you like to see her sparkle with?
This is what her mother, Princess Margaretha of Luxembourg wore on her wedding day:
And this is what her cousins on the Luxembourg side of the family who've married in recent years have worn:
Countess Stéphanie de Lannoy who married Prince Guillaume of Luxembourg, wore a family tiara.
She wore a tiara of the Luxembourg RF the night before her wedding.
The same one was worn by Claire Lademacher when she married Prince Felix of Luxembourg.
Archduchess Marie-Christine of Habsburg-Lorraine when she married Count Rodolph de Limburg-Stirum.
Adélaïde Drapé-Frisch made the same choice when she married Archduke Christoph of Habsburg-Lorraine.
Kathleen Walker, who married Archduke Imre of Habburg-Lorraine, wore a pearl ornament in her hair, no tiara. (Photo by Mary Kate Brock)
Archduchess Gabriella of Habsburg-Lorraine married Prince Henri de Bourbon-Parma last year.
Same choice, but worn in a different way, by Princess Marie Gabrielle de Nassau when she married Antonius Willms.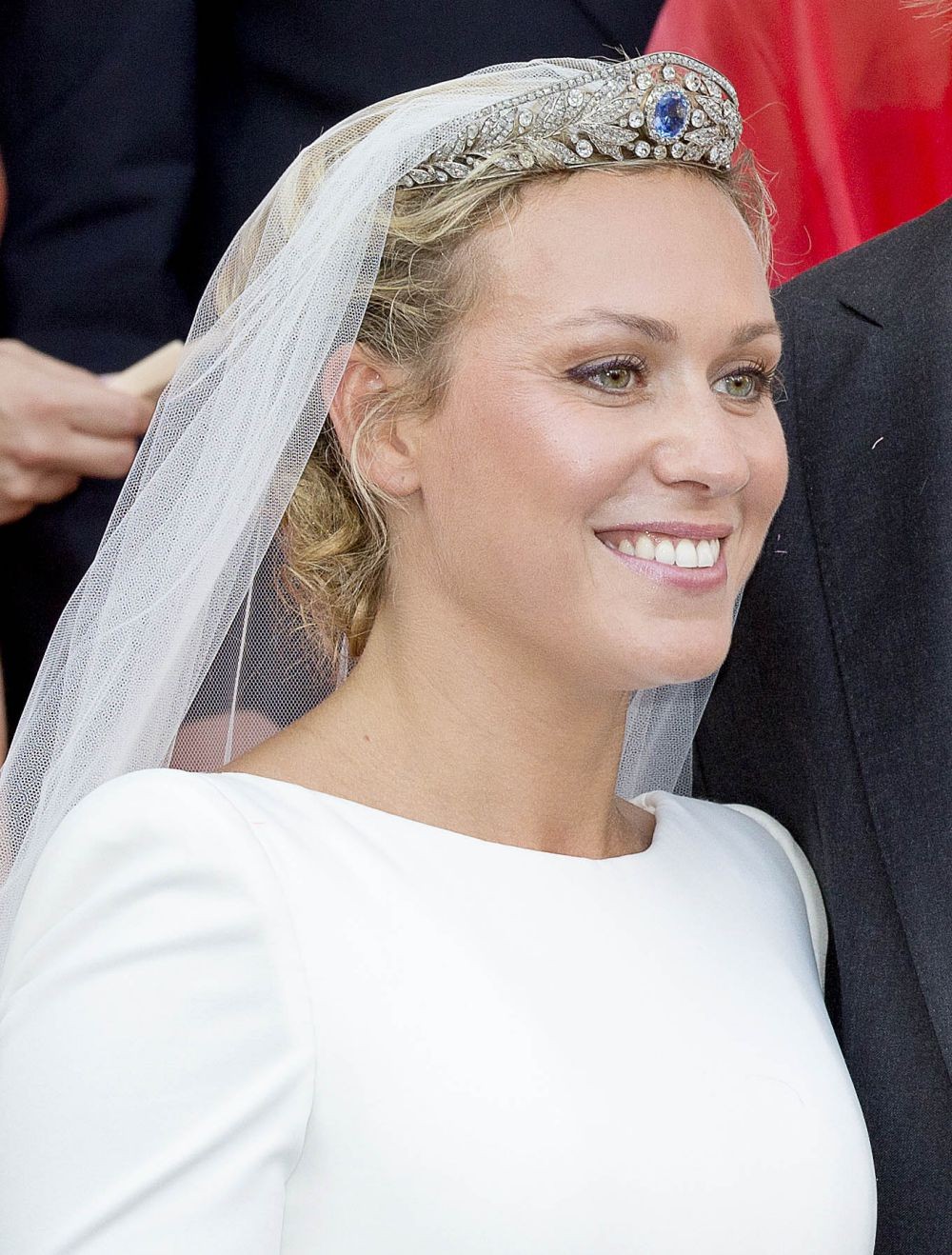 Kathryn Mechie wore no tiara when she married Prince Constantin de Nassau.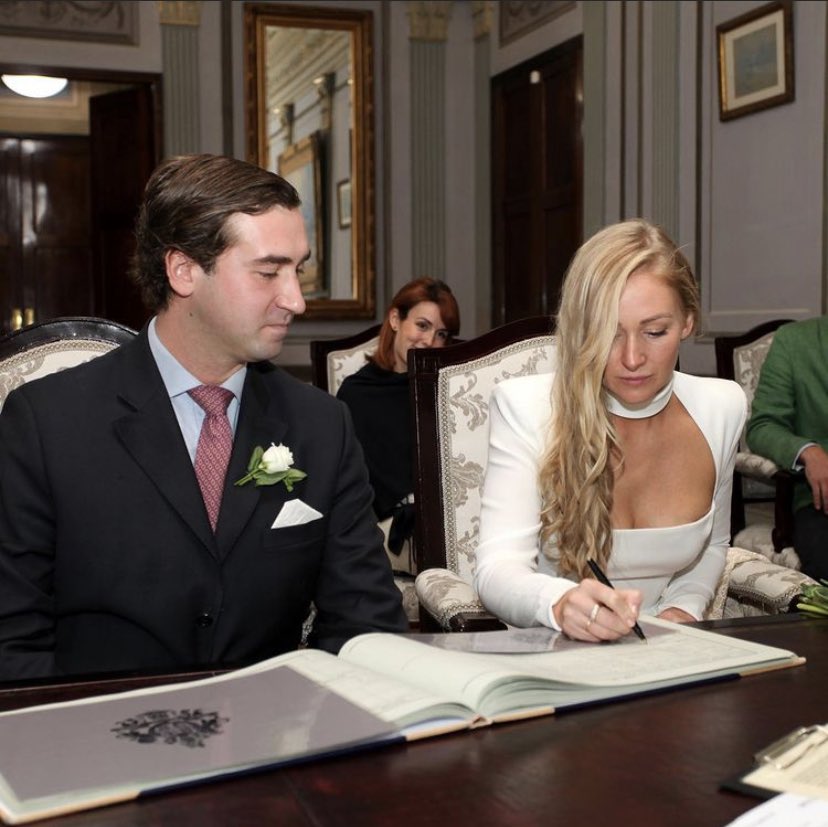 This is what her cousins on the Liechtenstein side of the family have worn:
Duchess Sophie of Bavaria wore a family tiara when she married Prince Aloïs of Liechtenstein.
Angela Brown when she married Prince Maximilian of Liechtenstein.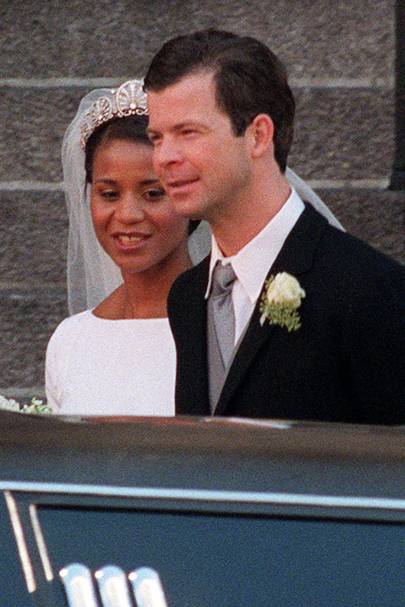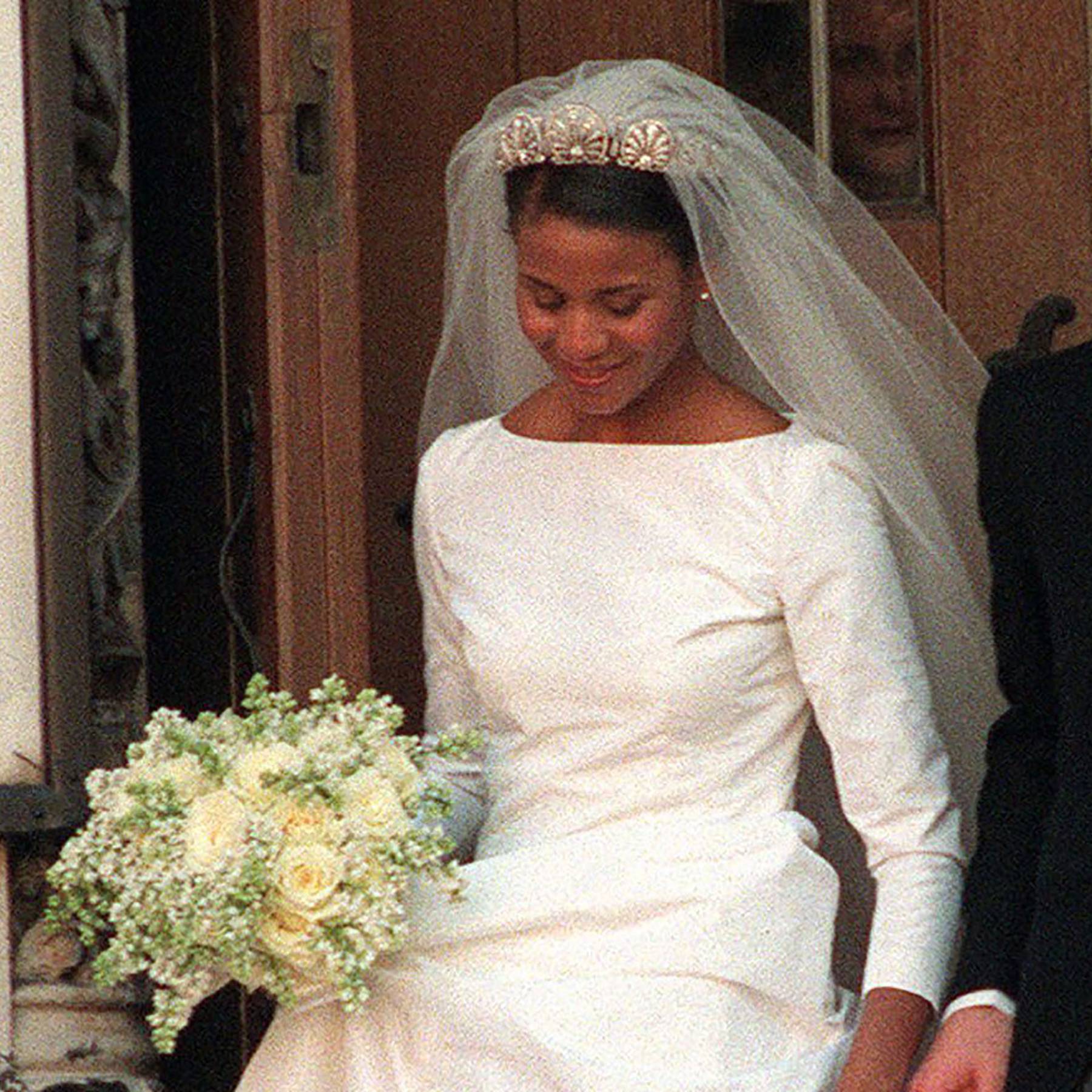 Countess Marie Kalnoky wore no tiara when she married Prince Constantin of Liechtenstein.
Princess Tatjana of Liechtesntein, on her wedding day to Philipp von Latorff.