When Princess Margaret launched the frigate
Otago
for the New Zealand navy on 11 December 1958 she was presented with a pair of diamond earrings by JW Thornycroft, the managing director of the ship builders as a memento.
I haven't found a detailed description or a photo of the earrings, unfortunately.
But on the following evening, 12 December I think that Princess Margaret wore the new diamond earrings when she saw
West Side Story
at the Her Majesty's Theatre. In case this was just a coincidence, I checked photos for the two previous years, but did not see the earrings I think were the gift.
Princess Margaret at the theatre with the new earrings.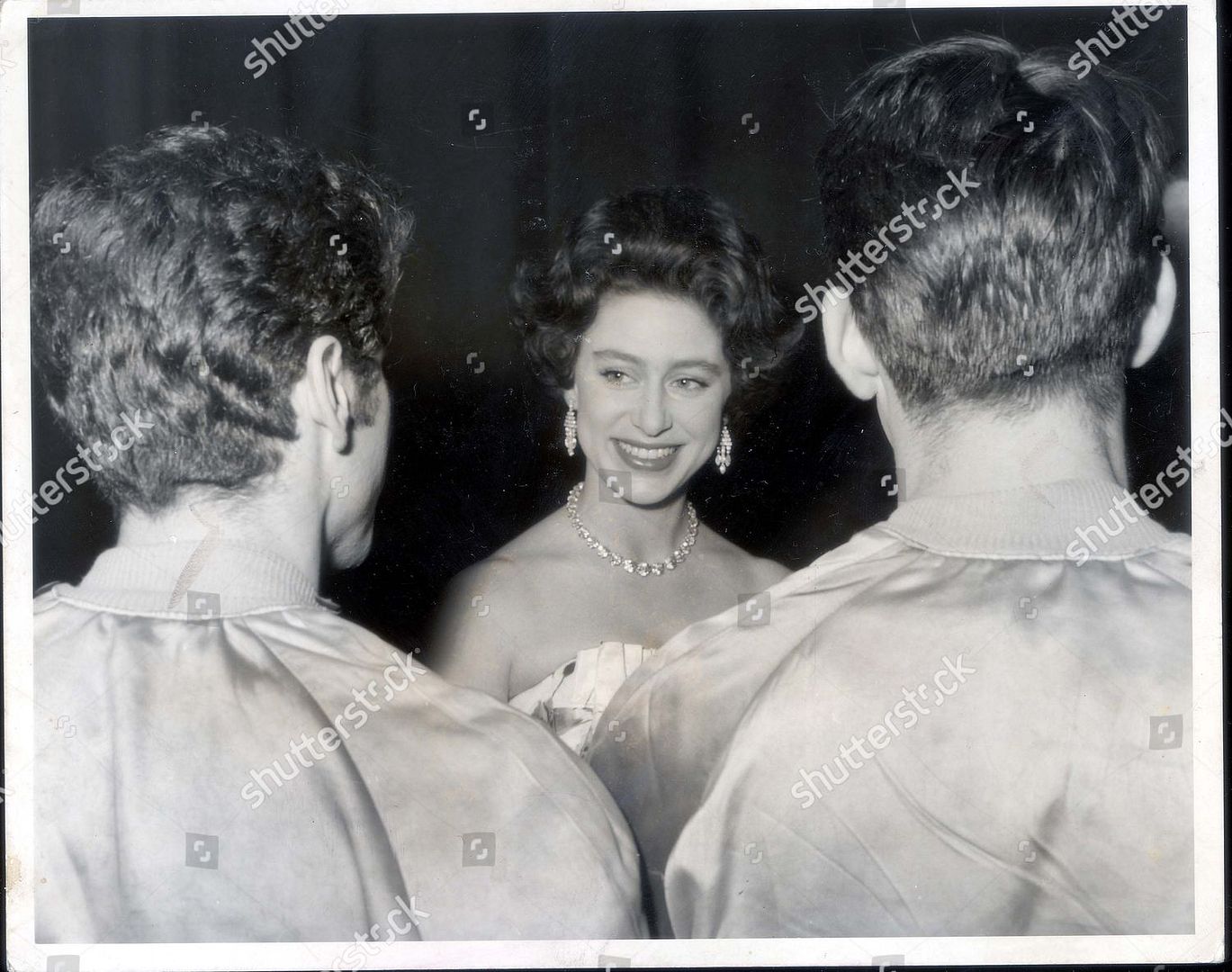 Often when Princess Margaret was presented with a jewel she liked, she would wear it frequently after presentation.
The earrings were a firm favourite until the Princess acquired her second, larger set of diamond earrings -- see image below.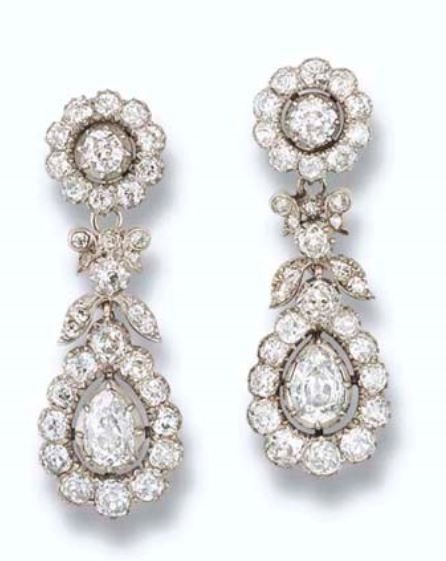 Unlike the earrings above, the set I think was associated with the launch of the
Otago
wasn't auctioned. Does anyone know if the earrings have been worn by Lady Sarah or her sister-in-law?