The image is one that I posted on the RJWMB some years ago. It shows Princess Xenia with Queen Mary in 1937.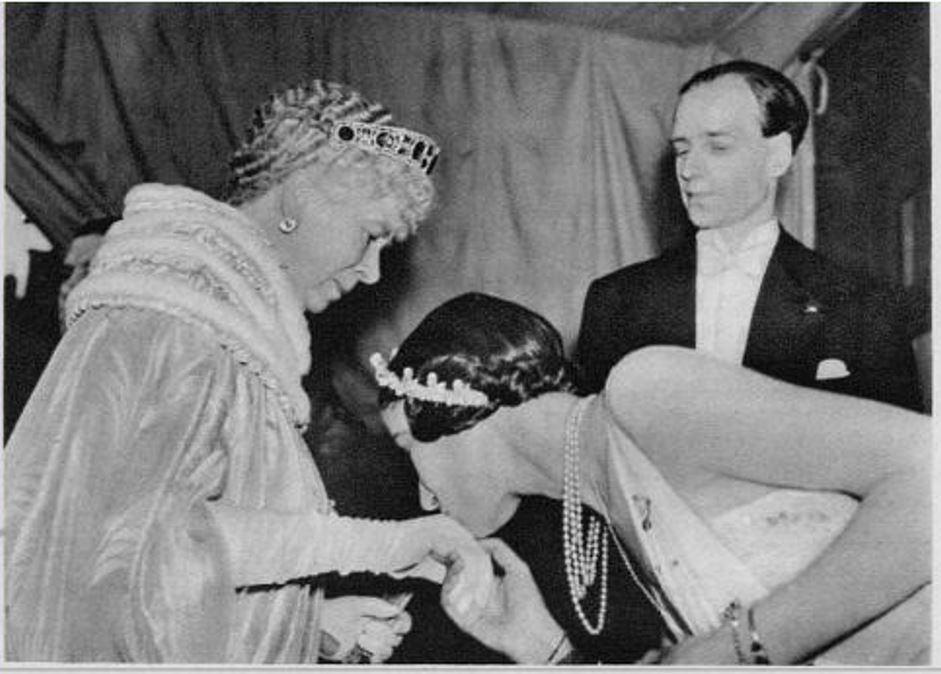 Throughout the late 1920s, the 1930s and the 1940s Queen Mary appears to have worn her amethysts frequently. What I find interesting about the reports is that HM definitely was not wearing mourning or half mourning dress.
I have never done a full search, but on at least two occasions during the 1930s Queen Mary was reported to have worn an amethyst tiara and brooches for formal Courts. Again, there is no sign that the royal ladies were in mourning and, on one occasion, Queen Mary was reported to have worn a heavily beaded white gown.
While George V reigned, I find it is impossible to ascertain from the descriptions whether Queen Mary wore the Kent amethyst brooch or her own amethyst brooches. From 1937 the brooches would have been her own.
One of these can be seen in the image below from 1893.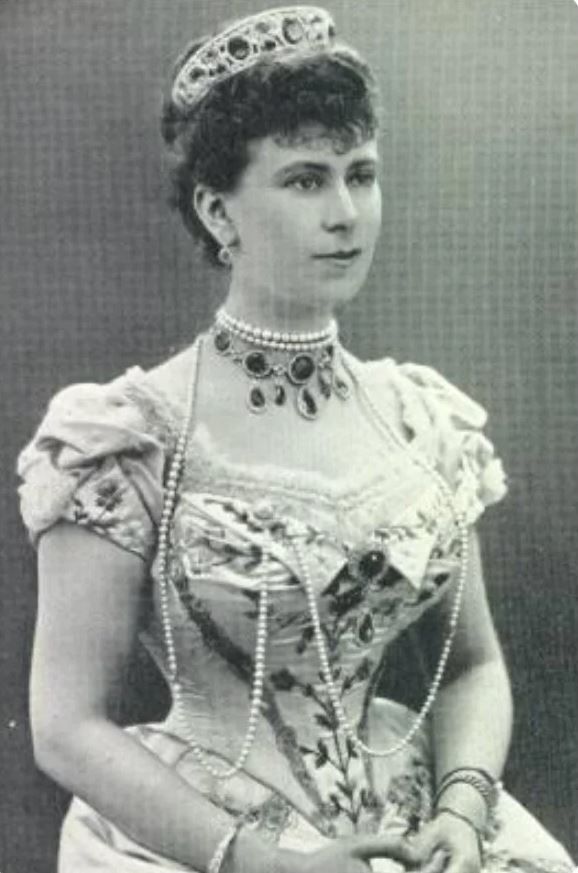 It is possible that the same brooch can be partially seen from this 1939 occasion.
Another that we have an image for is the amethyst brooch given to Queen Mary as a wedding gift from William Burdett Coutts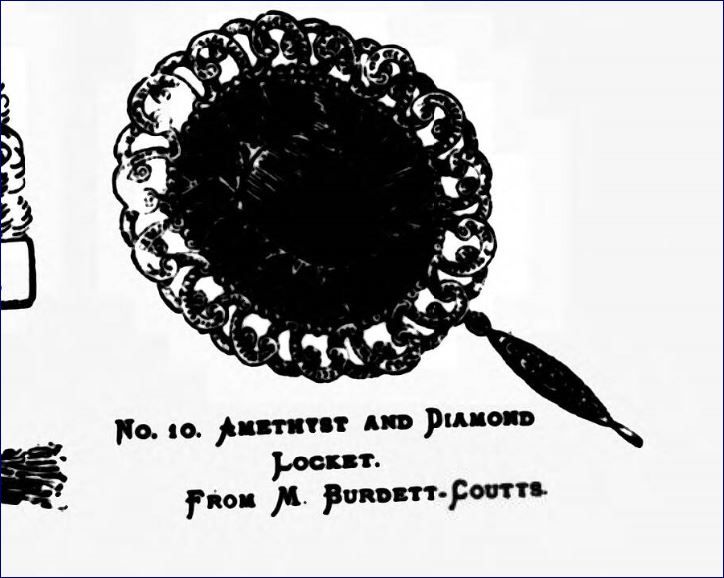 The latest photo I have of Queen Mary wearing the tiara is from 1949.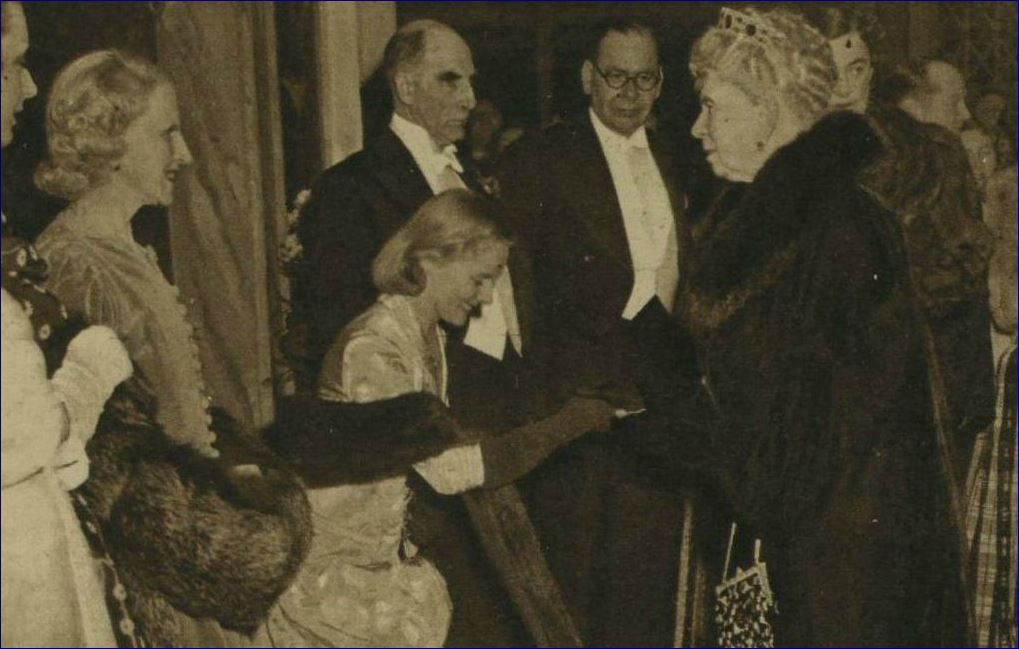 I find it interesting that Queen Mary never gave the amethysts to any of her daughters-in-law; she kept the jewels and continued to wear them.
Franck was the one who eventually discovered what had happened to the amethysts, so I'll let him explain.