I agree with Dmitry that this is most probably the riviere which Queen Mary purchased from the Grand Duchess' estate.
My photobucket system shows that I posted the two photos below in October 2017.
The occasion was a visit to the London Coliseum by the King and Queen for a performance in aid of the Variety Artists Benevolent Fund.
The date was 13 December 1923
According to Hugh Roberts in
The Queen's Diamonds
,
Queen Mary purchased the riviere of 37 stones in 1921
.
Roberts also cites a Garrard Inventory
dated 26 January 1920
which described the jewel as it then was as "a large brilliant riviere of 37 collets arranged to wear as a Head Ornament"
I cannot find the discussion on the RJWMB now, but I recollect that others thought that the jewel worn by Queen Mary in December 1923 was the base of the Girls of Great Britain and Ireland tiara.
I don't think that the Girls tiara would photograph as one band of light the way this jewel does.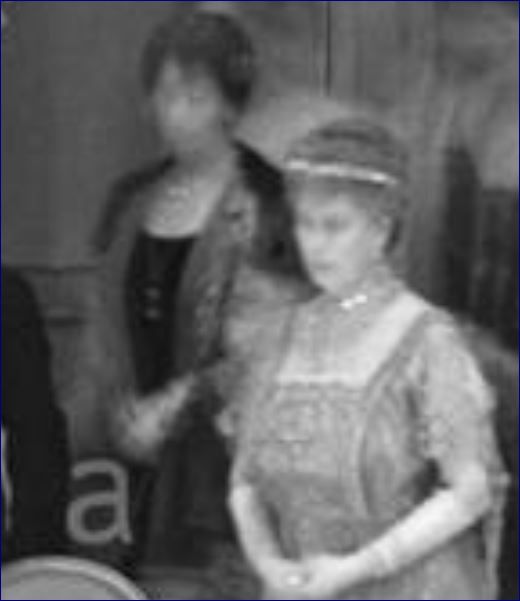 The only description I have of Queen Mary's jewels on the evening in question is that below.