Many thanks Torkel!! Hopefully, some additional photos will soon be available.
So far I haven't found the photos Torkel referred to but I have some others on various Mansfield tiaras.
The wreath tiara is very versatile. I suspect that it is two large corsage brooches mounted on a frame, but I admit I have not seen the elements worn as brooches. The wreath tiara appears to be a secondary tiara in the collection; the grandest of the Mansfield tiaras being a complete circlet tiara.
Below are images of some of the ways the elements of the wreath tiara have been worn.
In the photo below the elements are separated.
In the image Torkel posted, the elements meet in the centre.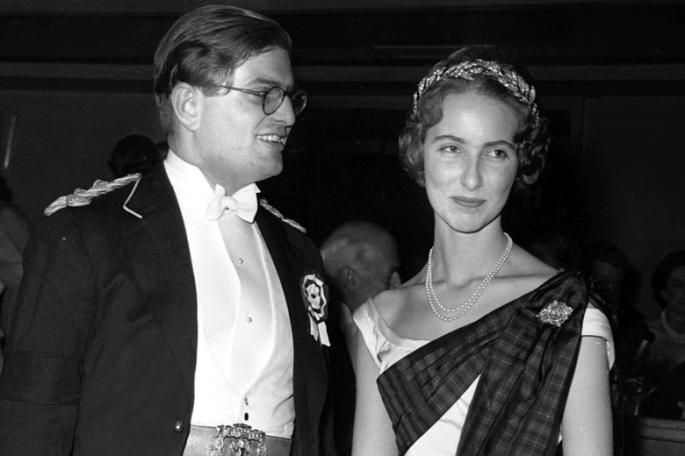 On another occasion the then Countess mounted a brooch on the centre of the frame, using the elements as the sides of the tiara.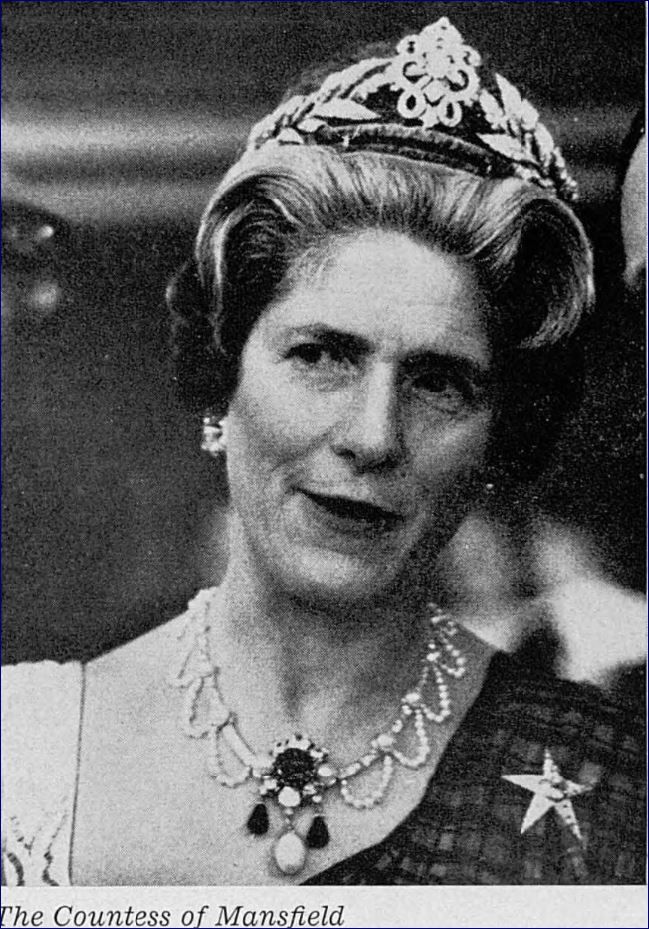 How did Lady Iona wear the tiara?