Pablo Milstein of https://www.instagram.com/milstein.jewelry/ and https://milsteinjewelry.medium.com/ very generously sent me information (to share with you all) about a superb diamond bracelet belonging to Lady Denman, which was auctioned by Christie's on 13 June 2018.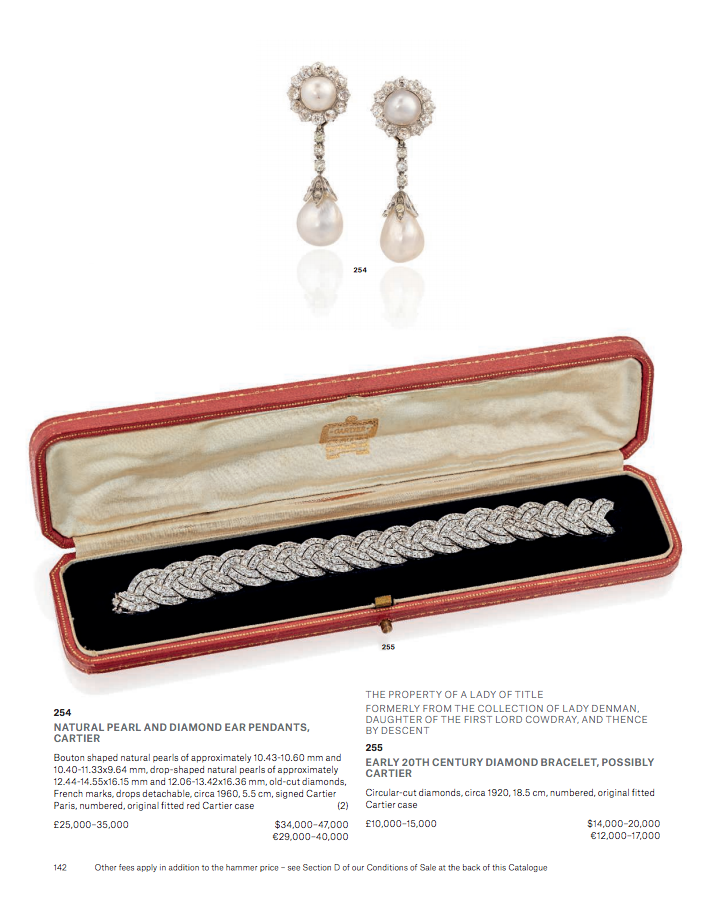 The bracelet has a totally different look when seen as a circle, as it would look when worn.
See Christie's
https://www.christies.com/lot/lot-6151650?ldp_breadcrumb=back&intObjectID=6151650&from=salessummary&lid=1
I wonder which one of her granddaughters inherited the bracelet?
We seem to know very little about the collection belonging to Lady Denman, as so few photos of her wearing jewels are known.
In 2018 a number of posters contributed to a very interesting discussion about the tiaras owned by Lady Denman's daughter and granddaughters on the Royal Jewels of the World Message Board but, like so many threads, that one appears to have been lost.
Thankfully we can all still access The Royal Watcher's blog where he discusses the diamond and pearl tiara later worn by the Duchess of Grafton, a sister-in-law to Rona Burrell, granddaughter of Lady Denman.
See The Royal Watcher blog
https://royalwatcherblog.com/2018/02/24/grafton-tiara/
Rona Burrell wearing the diamond and pearl tiara at her wedding.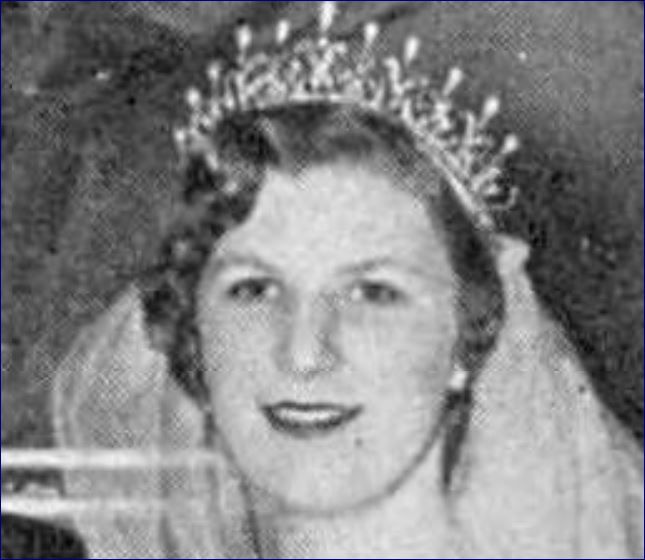 Once again my warmest thanks to Pablo Milstein for so generously extending our knowledge of the Denman jewels
.