For a long time jewellery lovers have mused over the origin of the large brooch with a central orange stone worn by the Duchess of Cornwall.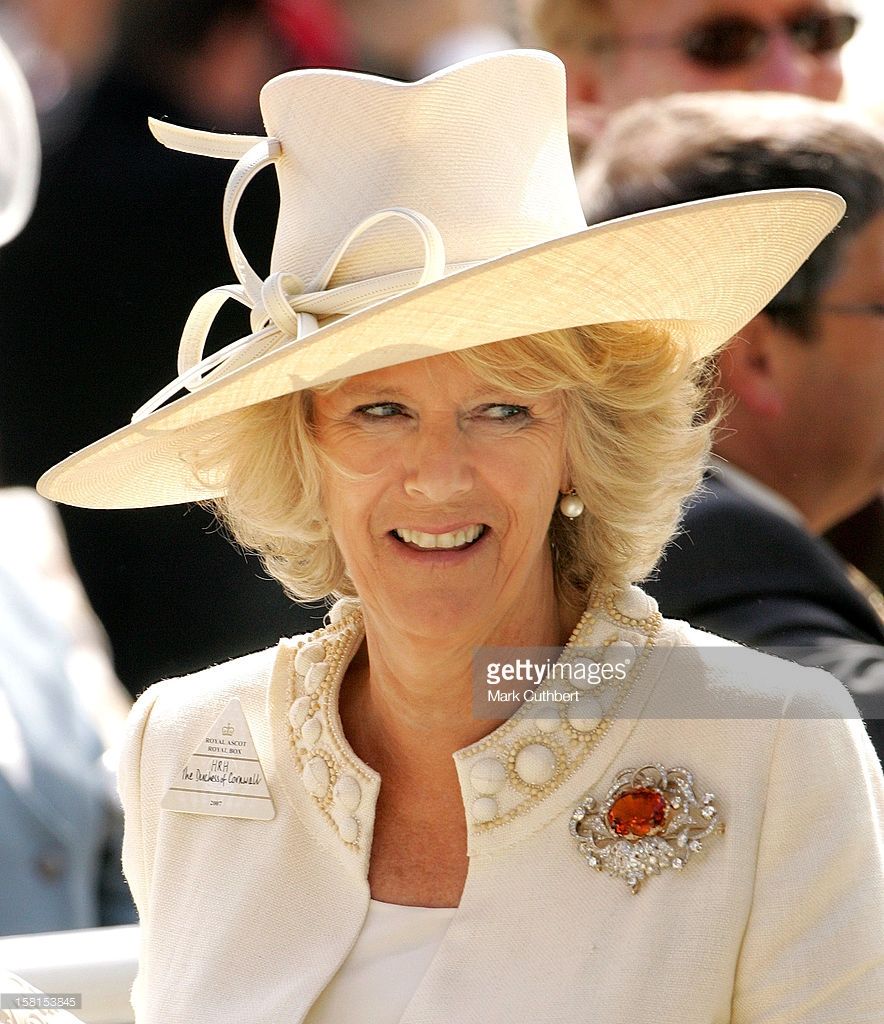 Because the Duchess had been seen wearing jewels which had belonged to Queen Elizabeth the Queen Mother, many speculated that the brooch had belonged to the Queen Mother and also that it might have been a stomacher. All of the pundits speculated on the stone, but none was able to identify it.
The brooch did belong to Queen Elizabeth the Queen Mother.
HM lent it to the committee organising a charity ball in favour of the Devon St John's Ambulance.
The central stone was described as Jacinth, a now defunct term used to describe either an orange zircon or a Hessonite garnet.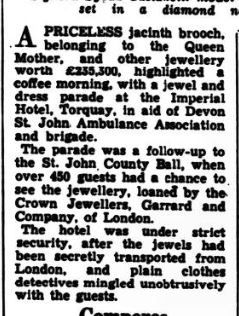 My guess would be that the stone is a Hessonite garnet, but I realise that only a gemologist who could examine the stone would be able to say with certainty.
Because a small loop can be seen at the base of the brooch, many guessed that it formed part of a stomacher, and this is correct.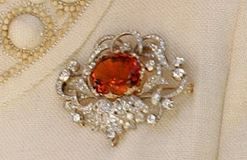 Below is a photo of the brooch as it was when displayed.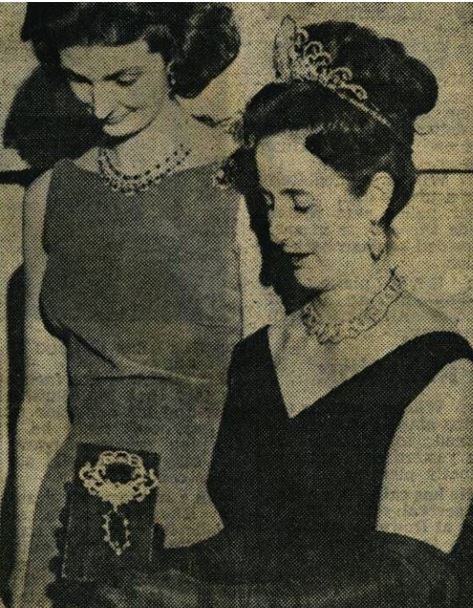 Despite the poor quality of the published photo, it is clear that the brooch worn by the Duchess of Cornwall and the one lent by the Queen Mother for display are the same item.
Comparison photo.