One of the jewels which Queen Victoria left to the Crown was a bracelet with a large emerald given to her as a wedding present by her aunts.
In 2016 a number of posters on the Royal Jewels of the world message board had a discussion after I raised the issue and posted the photo below.
Note: The Royal Collection site dates this as 1911. The photo was taken in 1913 when George V opened Parliament
During the discussion
Franck noted that it was the bracelet worn by QEII at the banquet during the Irish State visit in 2014
QEII at the banquet for Irish State visit.
Arthur then provided what was then the best image showing a portion of the bracelet.
Arthur's image
I recently discovered that Queen Mary had worn this bracelet for photographs taken before the coronation in 1911. The first image I found is disappointing because of the quality of the newspaper it came from, but it did give a better idea of the shape of the emerald and its setting. Contrary to what we all thought, the emerald is an oval shaped stone.
Luckily, after more searching, I found a better image.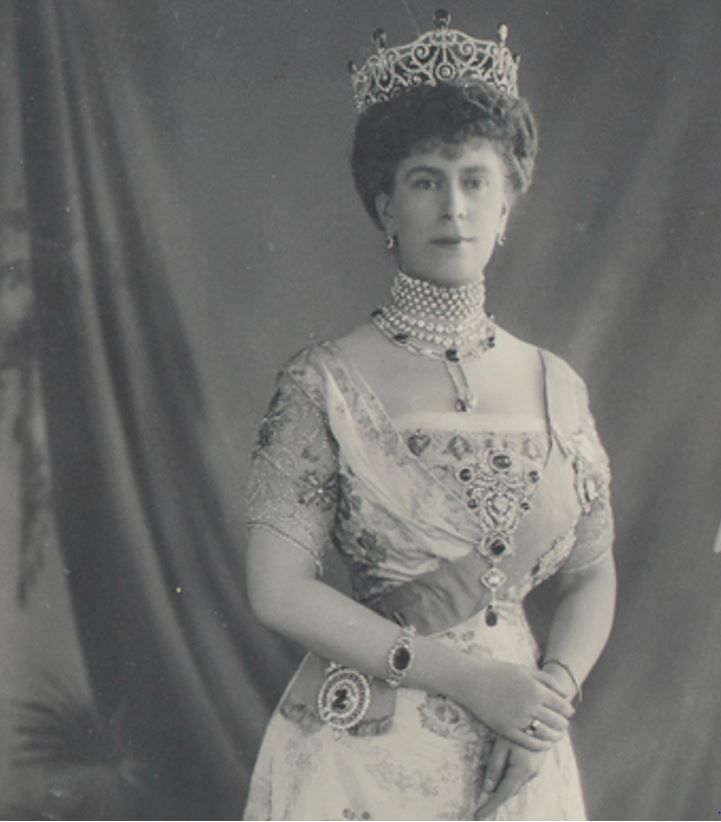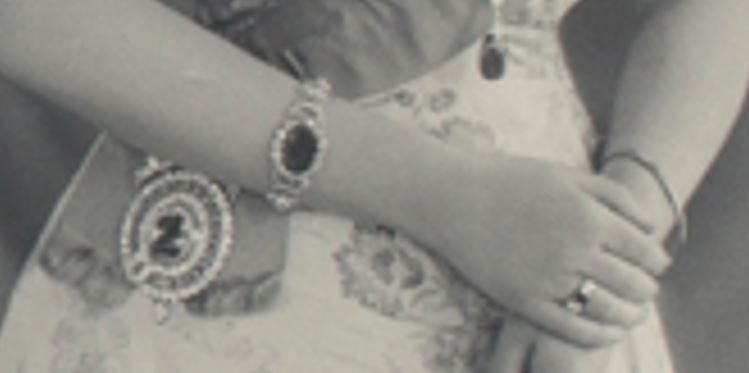 Without access to Queen Mary's dress books, it will be impossible to know how often she wore this bracelet, but photographic evidence seems to suggest that she favoured other emerald bracelets --at least when photographs were taken.
Whether the bracelet was given to Queen Elizabeth the Queen Mother is another unknown. Photos suggest that in the early years she favoured Queen Alexandra's emerald bracelet, and later the one said to have come from Mrs Greville.