Congratulations to British Royal Jewels on a momentous find: Queen Alexandra wearing the Kent amethyst necklace and brooch on her gown in 1902!
Many thanks for alerting the board Dave!
The photographic session that British Royal Jewels referred to included the photo below.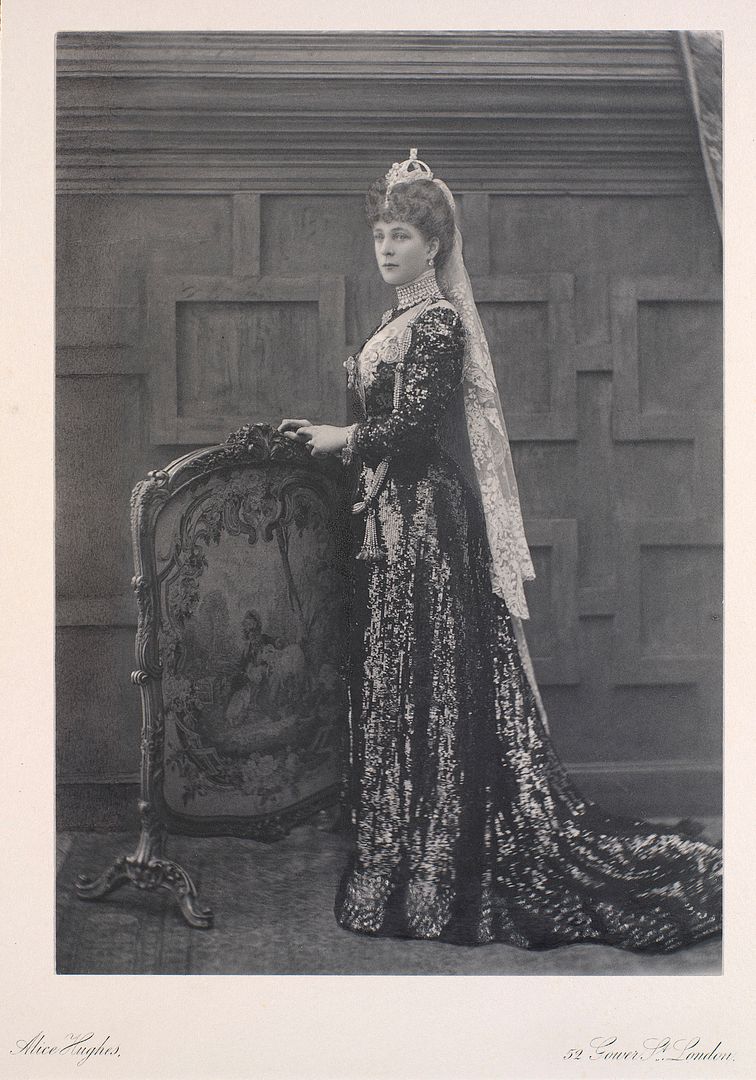 Alice Hughes, the photographer, registered her copyright on 27 January 1902.
I believe that the photos were taken on 16 January 1902, the day of the Opening of Parliament. The press described Alexandra as wearing a sparkling black dress. Strangely, there was no mention of the jewels adorning her skirt.
For whatever reason (in the photo above) the photographer has blacked out the section where the jewels would have shown. Perhaps it was a desire to make the Queen look slimmer. The area where the Koh-i-noor is has also been heavily re-touched. I find that perplexing. Also why Queen Alexandra was wearing the Koh-i-noor on an angle (in the image found by British Royal Jewels) is intriguing me.