The amethysts seen in the image below are worn by the Duchess of Kent, mother of Queen Victoria -- not by Queen Victoria.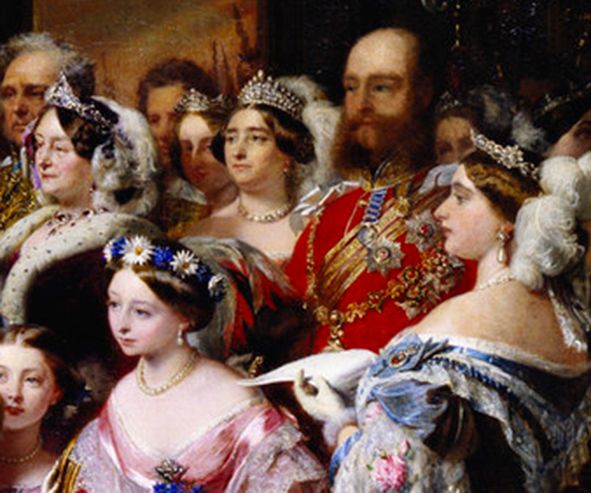 The image above is from a large painting recording the wedding of Princess Victoria, Princess Royal and later Empress of Germany. The Princess was the daughter of Queen Victoria.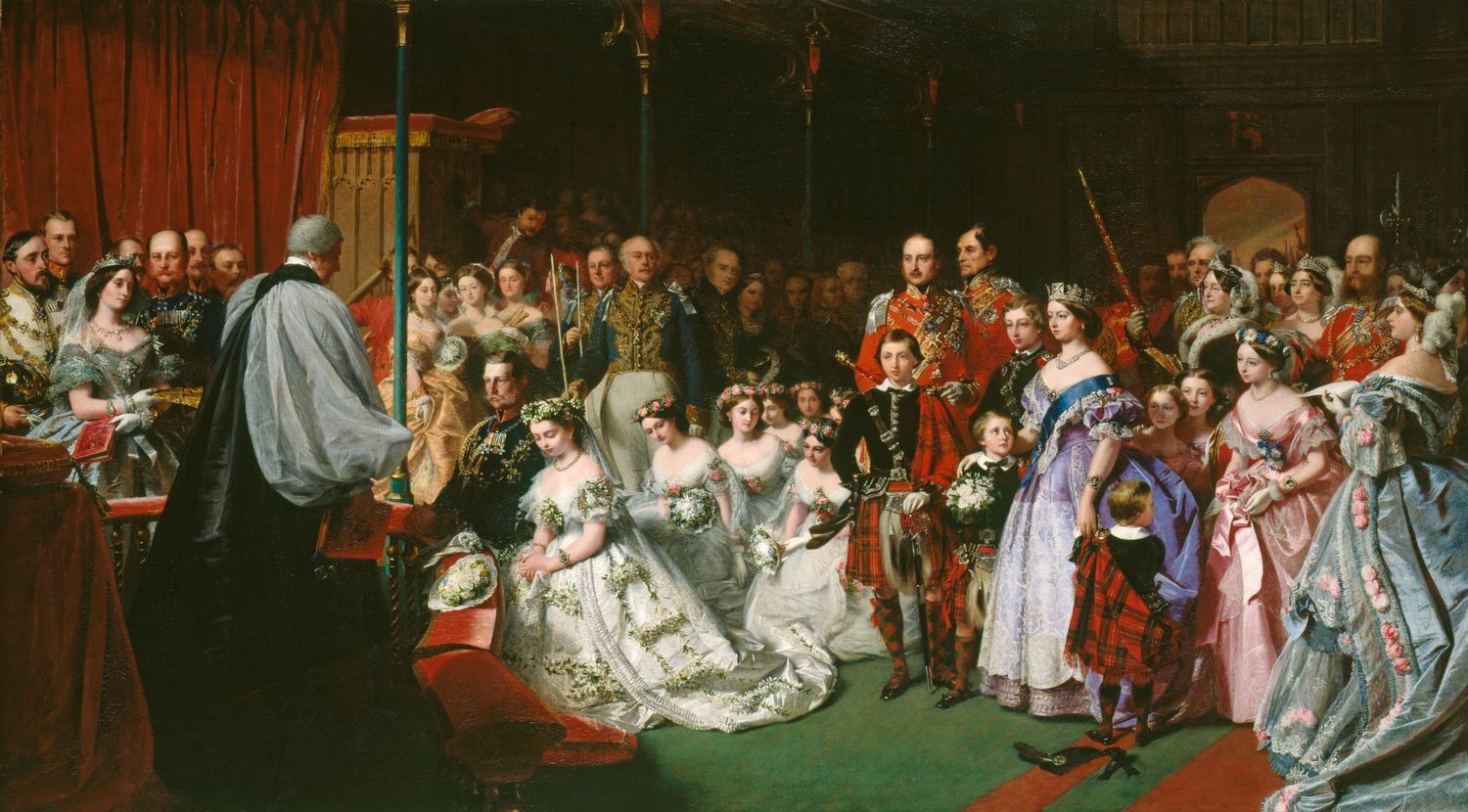 I have never seen an image of Queen Victoria wearing the amethyst parure, although Queen Victoria is reported to have worn it frequently after the death of her mother.
When Queen Victoria died she left the amethysts to the Crown to be worn by future Queens, which means in reality that the amethysts and the other jewels left to the Crown are held in a trust. So, Queen Alexandra would not have inherited them or any of the other jewels left to the Crown -- she just had the right to wear them.
It is possible that Queen Alexandra was wearing opals on her skirt in 1871, but I very much doubt if any of them would have belonged to Queen Victoria. Queen Alexandra had opal jewels of her own if she had wished to wear them.