I believe that you are correct PaulP and that QEII was wearing the detachable snap with the 6 carat diamond. Before seeing this video I had never fully understood what Hugh Roberts meant.
I posted these stills on the RJWMB in December 2016.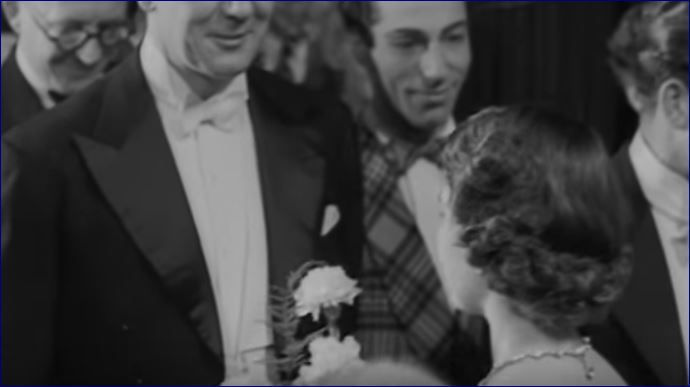 As I think everyone knows, my eye is not the best when it comes to identifying the various diamond rivieres. I think that the necklace said to have been given to Princess Margaret by her father sits higher on her neck.
It is possible that Queen Mary lent the necklace to Princess Margaret and that it is the Lady Mount Stephen necklace.
Or it might be one which the Queen Mother wore as Duchess of York.
I hope that Franck will be able to help us on this query. He is our resident expert on these necklaces.
Below are some stills, which may help identification. Apologies that they are a bit blurry.