I apologise that I haven't had time to read all the discussion Dave.
What I know is --
It is said that Cartier made two resille necklaces for Queen Alexandra, but I suspect that there was only one.
Most people seem to think that the one depicted in Francois Flemming's painting is the one later worn by Queen Mary.
Painting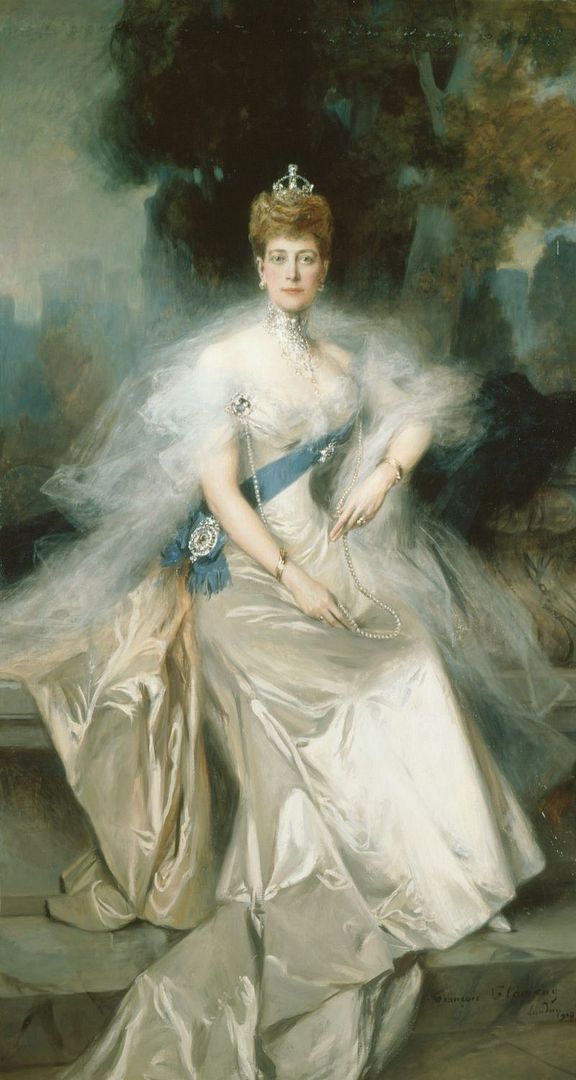 Queen Alexandra wearing the resille necklace to the wedding of the Duchess of Fife in 1913.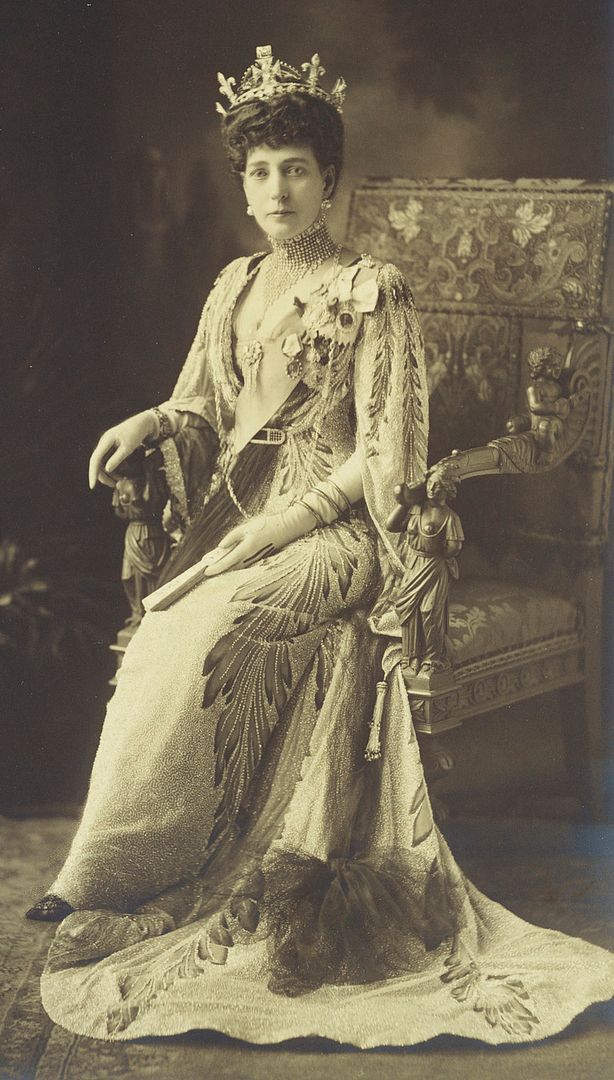 There is also this painting which may also show the same necklace but with ruby and emerald drops.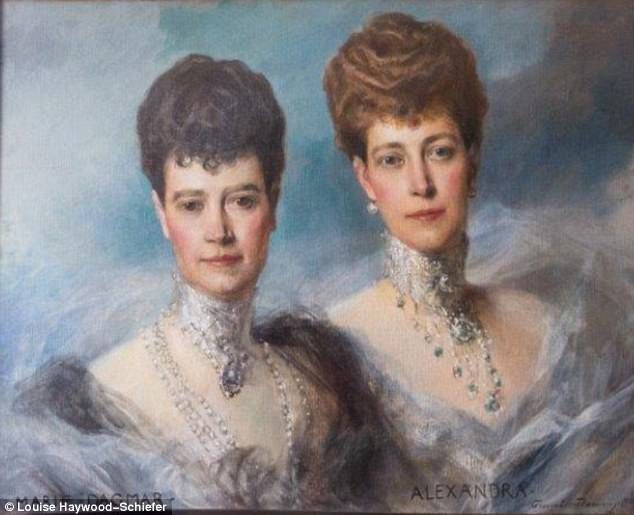 This is said to be the necklace with the emeralds and the ruby drops. It has been floating around on the net for years. Apologies that I don't have time to track down the source.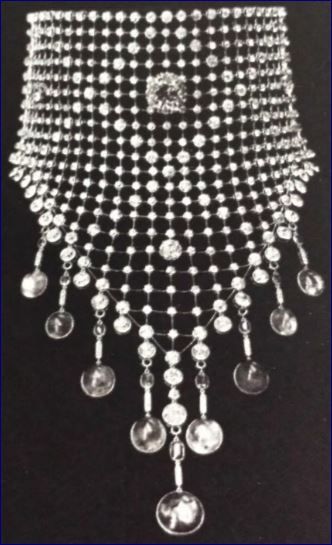 Queen Mary wearing the necklace