I don't know what gemstones are in the brooch Crowne.
Years ago when the brooch was first discussed on the Royal Jewels of the World Message board some were suggesting that it contained garnets.
Unfortunately, it takes a lot of work these days to find the old threads on that board, so I cannot post a link.
One of the early photos which was posted I recollect being of where QEQM wore the brooch as a clasp to her pearls, but I don't have a photo of that.
The only photos I have are these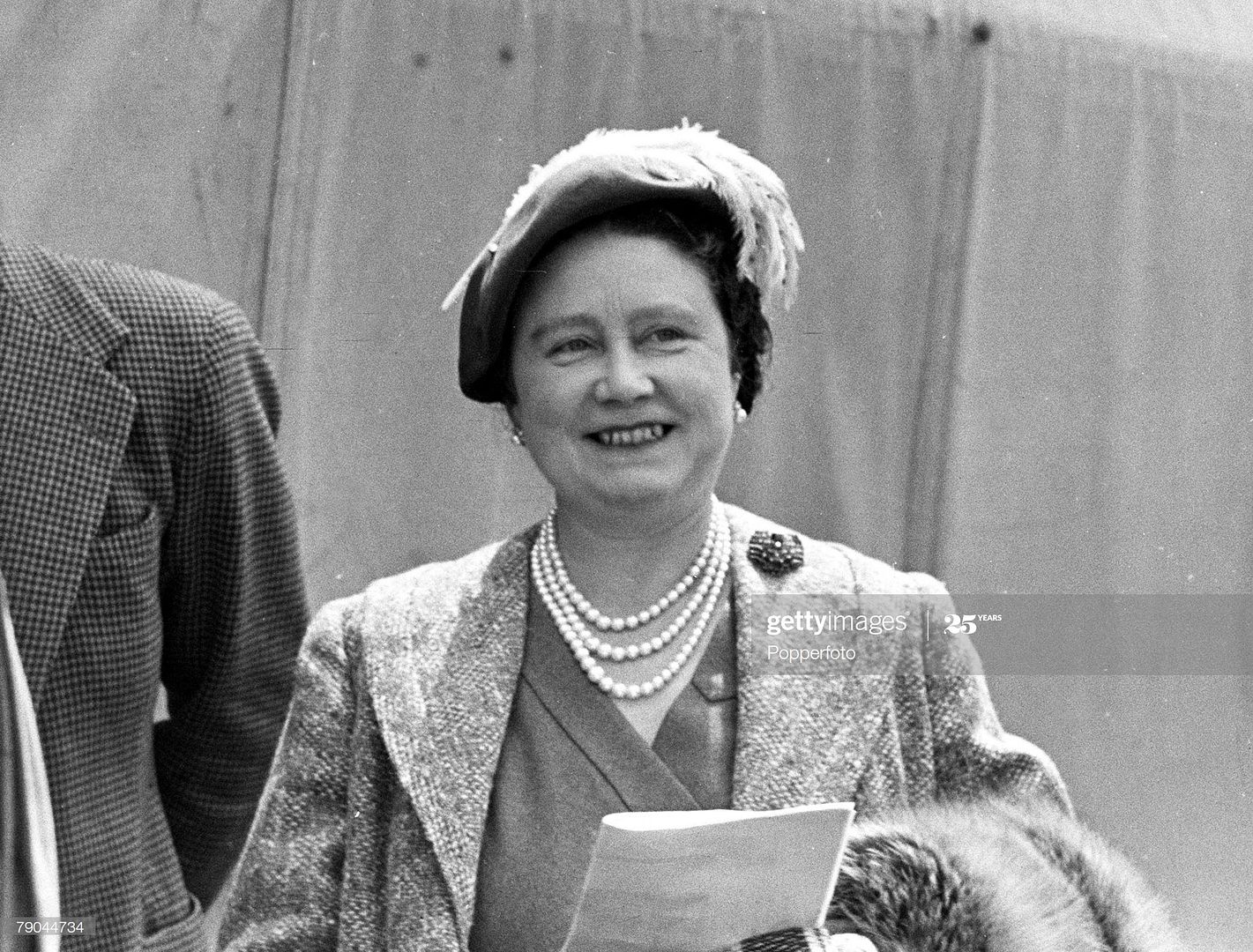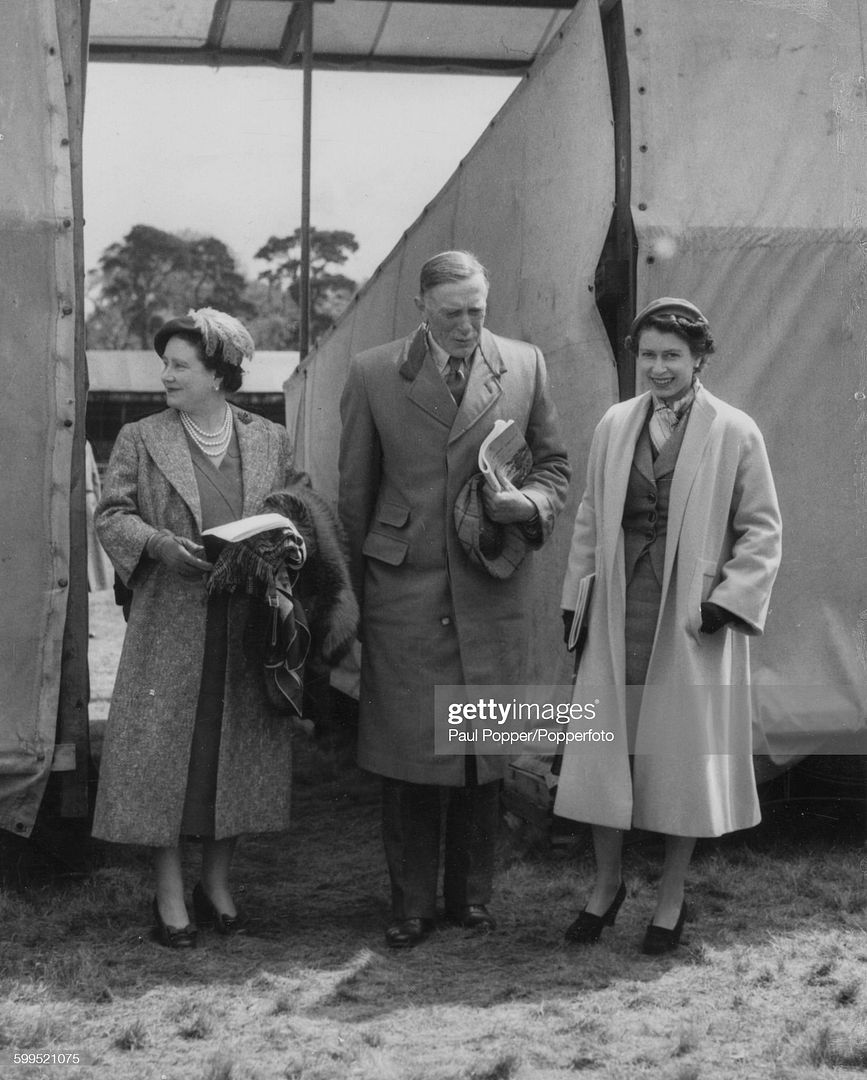 These are from the 1950s. I think that the other photo I was thinking of was from the 1950s also -- but of course I cannot be 100% sure.
When we first had the discussion, I looked in the newspapers and found a few references to QEQM wearing garnets shortly after she became Queen. Perhaps that is where the idea came from. Unfortunately,at the time I could not find any photos to confirm the media reports.