I have been doing some items on Instagram about some jewels bequeathed by the last Duchess of Cleveland in 1901 to her daughter, the then Lady Leconfield.
Under the will, after the death of her daughter, the jewels were to follow the title holder of Leconfield. 21 years after her daughter's death the jewels were to be become the absolute property of the title holder.
Under the will of a subsequent Lord Leconfield, the jewels were made heirlooms.
I have never found an image of the Duchess wearing the tiara.
I have found 2 images of Leconfield tiaras.
1.Lady Warrender wearing a tiara lent to her by her sister, Lady Leconfield.
2. Lady Egremont, daughter-in-law of Lord Leconfield.
My question was - which, if any, might be the Cleveland tiara?
@archivodejoyas responded, identifying the first tiara as currently owned by Jacqueline de Ribes.
Here are 2 images of the tiara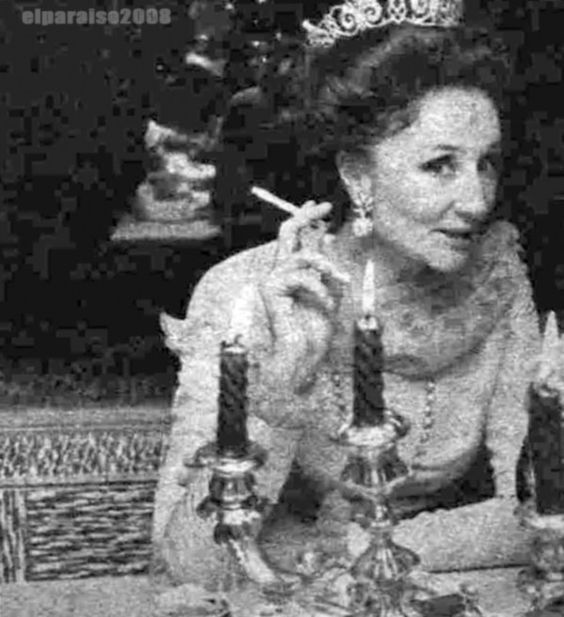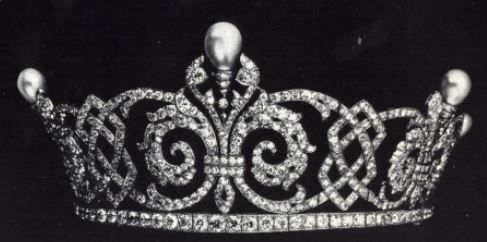 I am intrigued because, if this is the Cleveland tiara, then the heirs would have had to get approval from the courts to break the trust. That is a relatively routine affair.
The only written description I have ever found of the Duchess of Cleveland's tiara is the following--

That certainly could fit the tiara now with Jacequeline de Ribes. The style, so reminiscent of the wedding gift tiara of Queen Alexandra, could also be from the Duchess' era.
What does everyone think?