One of the recent posts I have done on Mrs Greville endeavoured to clarify a few things about her will, namely who knew what & when,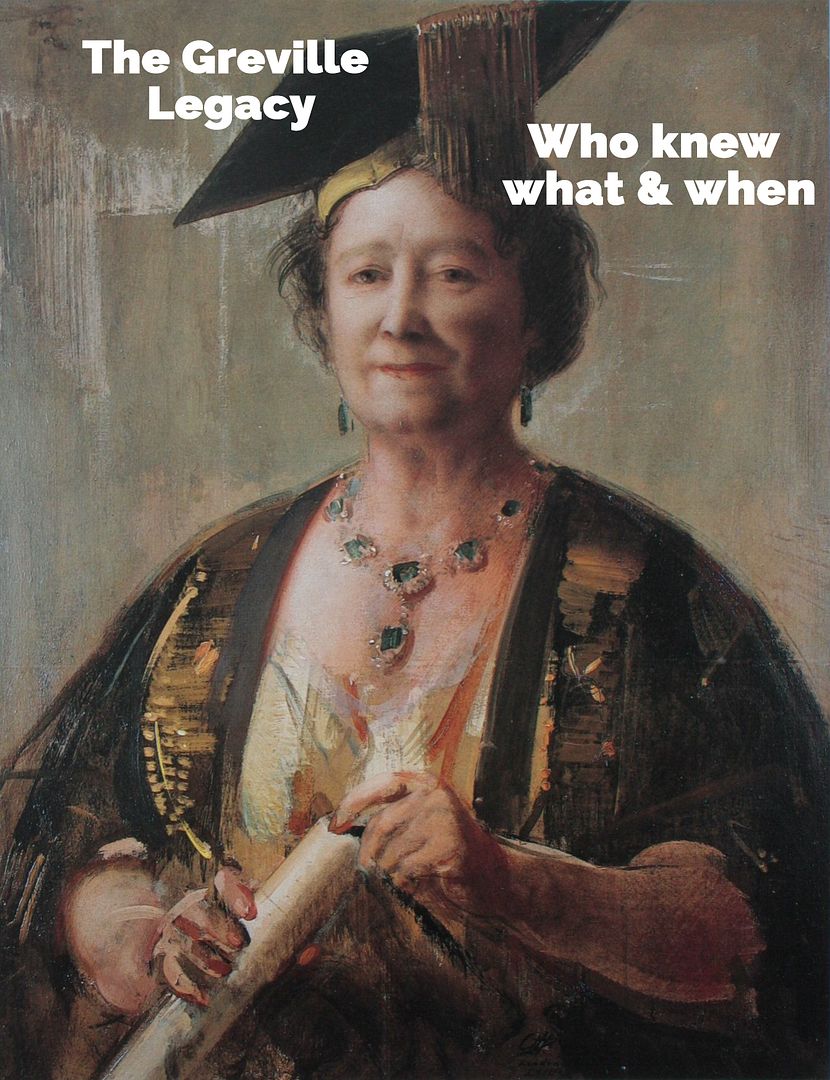 Many will remember that over the years I have posted items showing that members of the press had been talking about the possibility (indeed probability) that the jewels would go to QEQM.
The earliest item I have discovered so far is from 1938.
So the fact that some press items mentioned the probability after Mrs Greville's death but before the will became public when probate was granted is no surprise to me.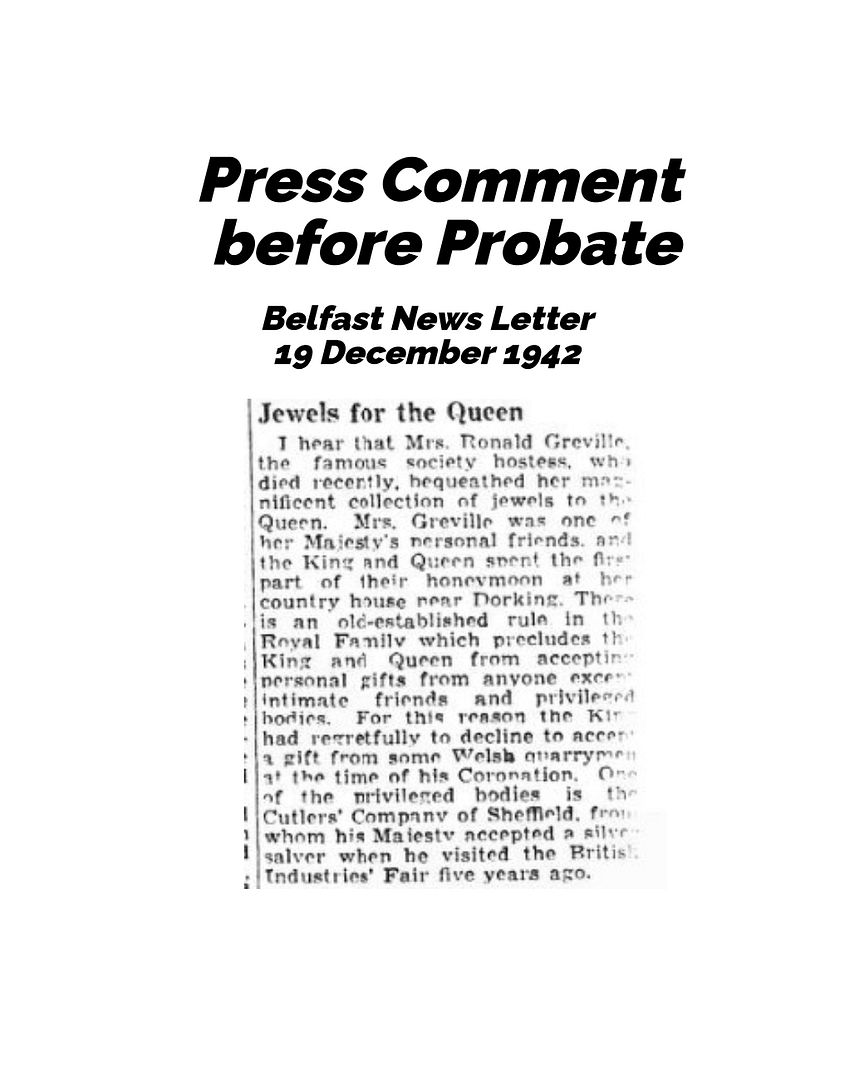 There seems to have been an assumption by some that the contents of the will were (or had to be kept) private until probate. That is incorrect. Normally those who inherit are told very soon.
QEQM certainly knew. This timeline may help
After the executors announced in late November that Polsden Lacey was left to the National Trust, there was press speculation that the jewels were left to the Queen, and as usual there were references to Mrs Greville's emeralds & diamonds. There is nothing odd in this. The press had been writing about them for years.
Similarly after probate had been granted the press also had items about the jewels being left to QEQM and noted the emeralds & diamonds. Once again, these comments were based on press knowledge gathered over the years.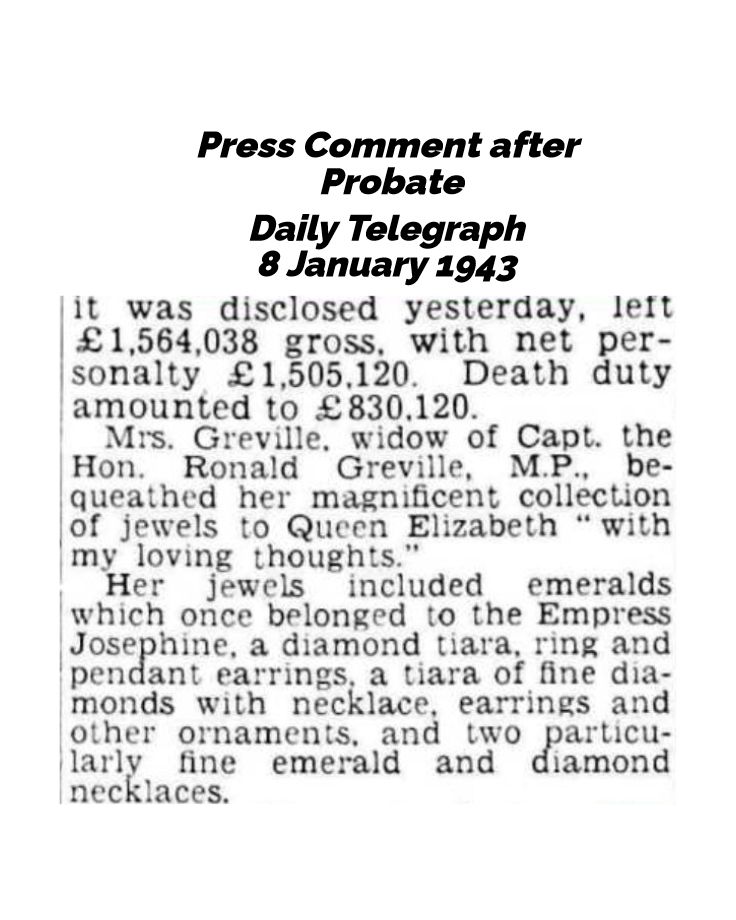 <

It is important to note that the actual will itself did not contain a list of Mrs Greville's jewels. All that was noted was that the bulk was to go to the Queen.