I have not seen the inventory. Nor do I expect that I ever will.
We know from Hugh Roberts in The Queen's Diamonds that there is an extant copy kept in the Royal Archives.
Roberts referred to it in his footnotes & listed it in his bibliography.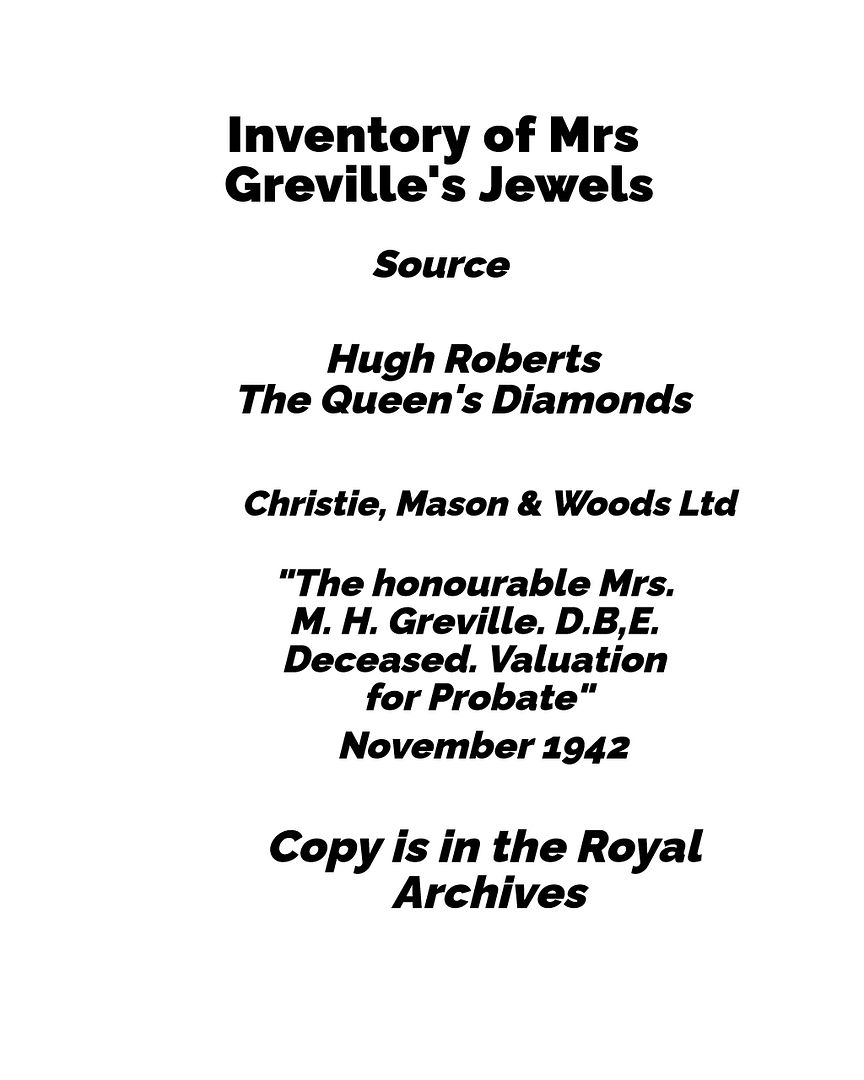 Because of the various categories of inheritance taxes at the time, inventories with valuations were submitted to the taxation authorities who then determined the amount of tax payable.
For prudent executors one goal was to keep valuations as low as possible within realistic expectations accepted by the government officials. No one with any sense would inflate a value.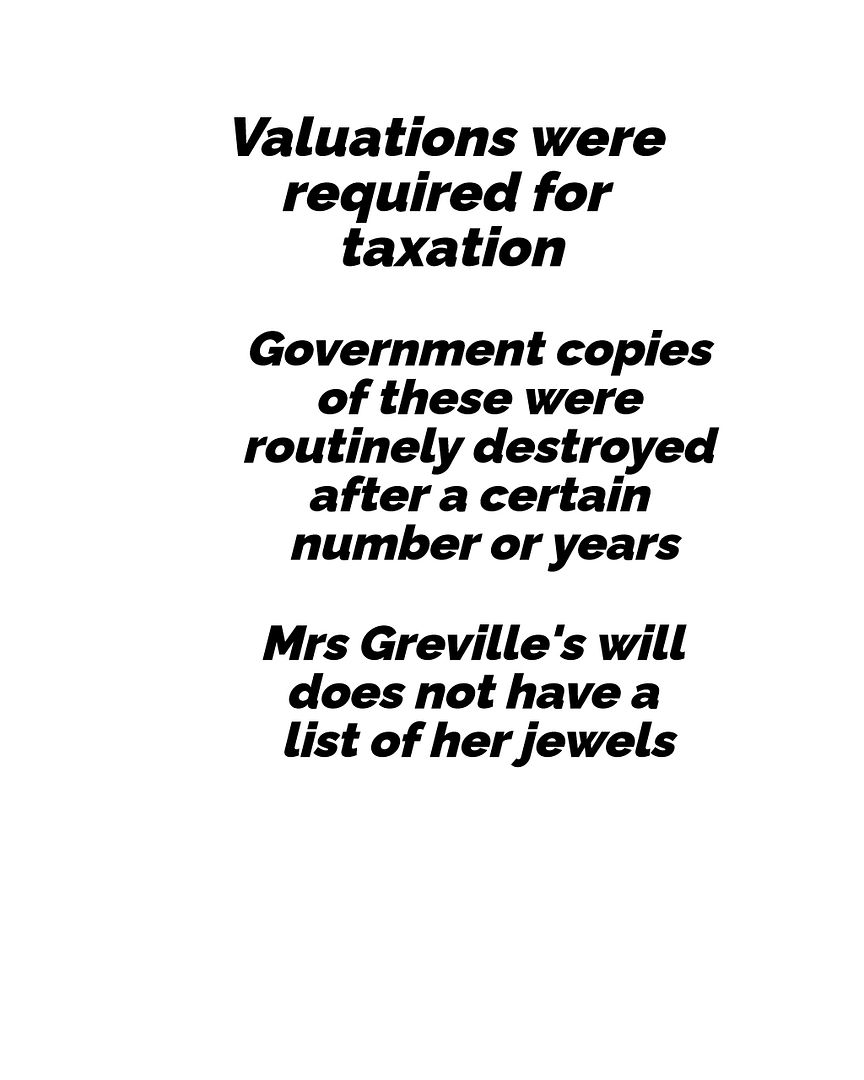 Government copies of such valuations were routinely destroyed after a number of years. No special measures were taken to hide the inventory Of Mrs Greville's jewels from the public
Although, as we all know, Mrs Greville willed her jewellery to QEQM, not all went to the Queen.
The following category of jewels was to go to Mrs Greville's friend. (I don't know anything about this lady, but I do not believe that she was Mrs Greville's maid. Another lady was named as the maid in the will)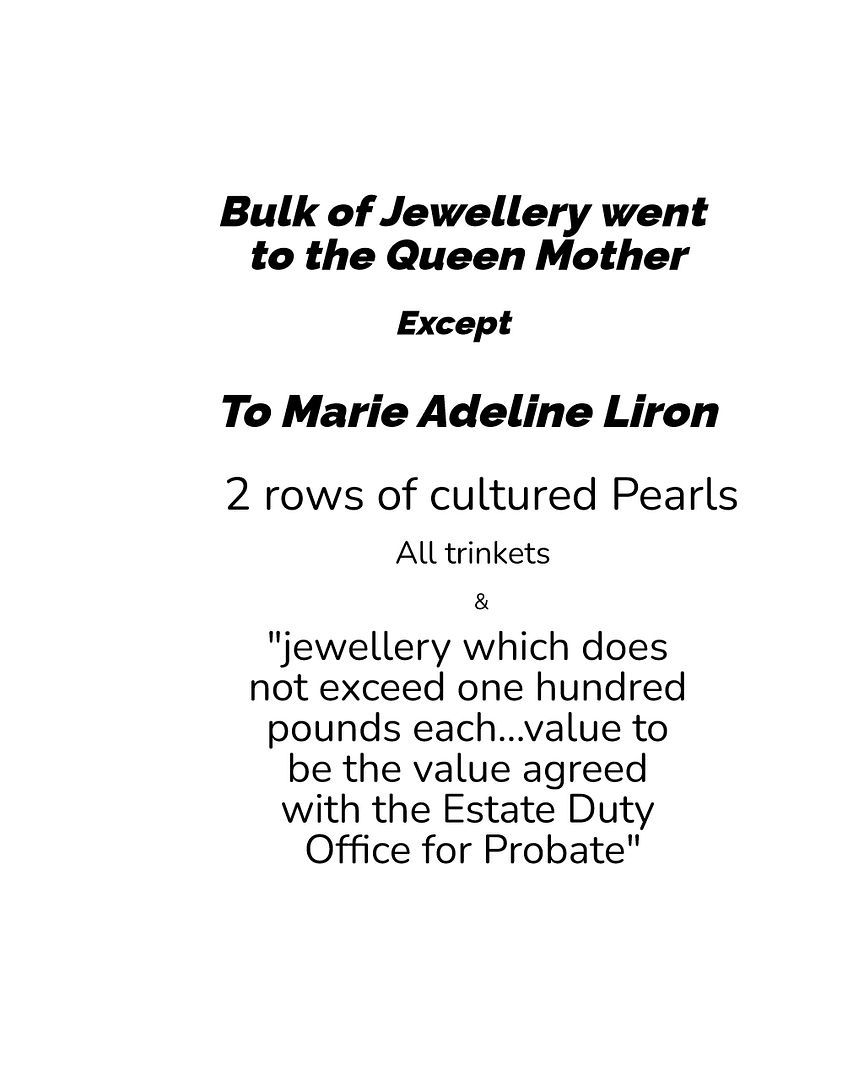 In 1943 jewellery prices would have been depressed because of the war, so it is likely that there were a number of jewels which fell into that category. Most of the jewellery ads in 1942-43 were for jewels with a military flavour & so I used an ad from 1938 to give some idea of prices.
1938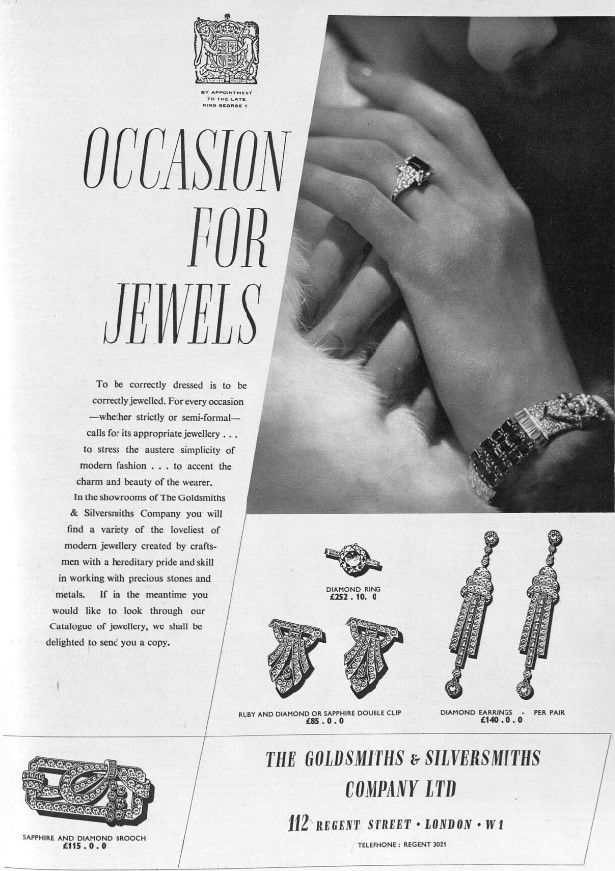 1940