Recently our fellow poster, RDavid, who has the Instagram account, @spanishroyaljewels, forwarded 3 photos to me.
They showed some of the items which had been stolen from Prince Charles' apartment in St James' Palace.
Until RDavid sent me the images, I knew nothing about this robbery.
Thank you RDavid for the images & introducing us all to such an interesting topic.
The first media reports were on 26 February 1997 while the Prince was skiing in Switzerland.
By 10 March the media was given more details & some photos of some of the items stolen.
They included presentation items, such as Cartier brooches with the Prince of Wales plumes, cuff links & boxes with the Prince of Wales plumes.
The thief somehow managed to make off with more personal items, including a gold watch given to the Prince by Princess Anne for his 21st birthday, a watch inscribed from his godmother, Patricia Mountbatten, 2nd Countess Mountbatten & 2 pairs of Faberge cuff links. One set had, it is said, belonged to the last Czar, Nicholas II, who had given them to the Grand Duke of Hesse & then were subsequently given to Prince Charles by Prince Ludvig of Hesse. The second Faberge set was said to have been purchased by Prince Charles.
Immediately after the press published descriptions, a London dealer contacted the police with one set of cuff links (they had the British & Greek flags). According to the dealer, a foreigner came in with broken items to sell as scrap metal. Later, after careful examination of fragments, some other items were found at the dealer's premises.
[Story continues after some photos]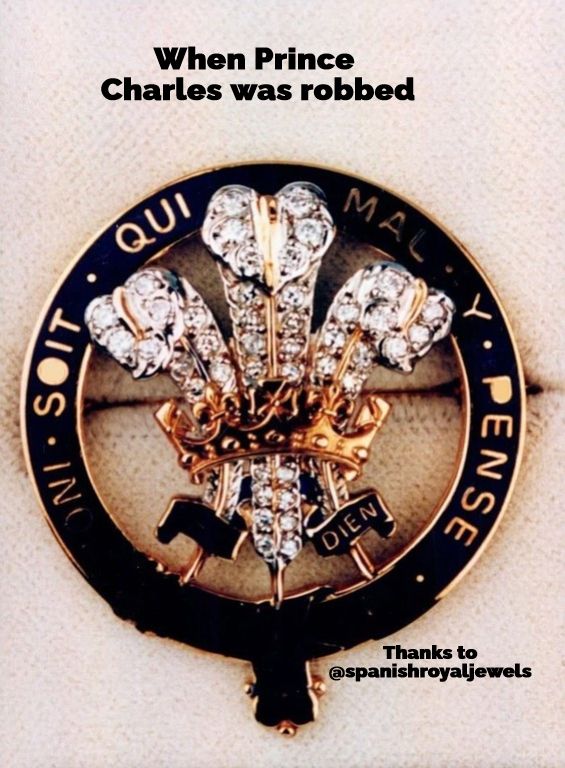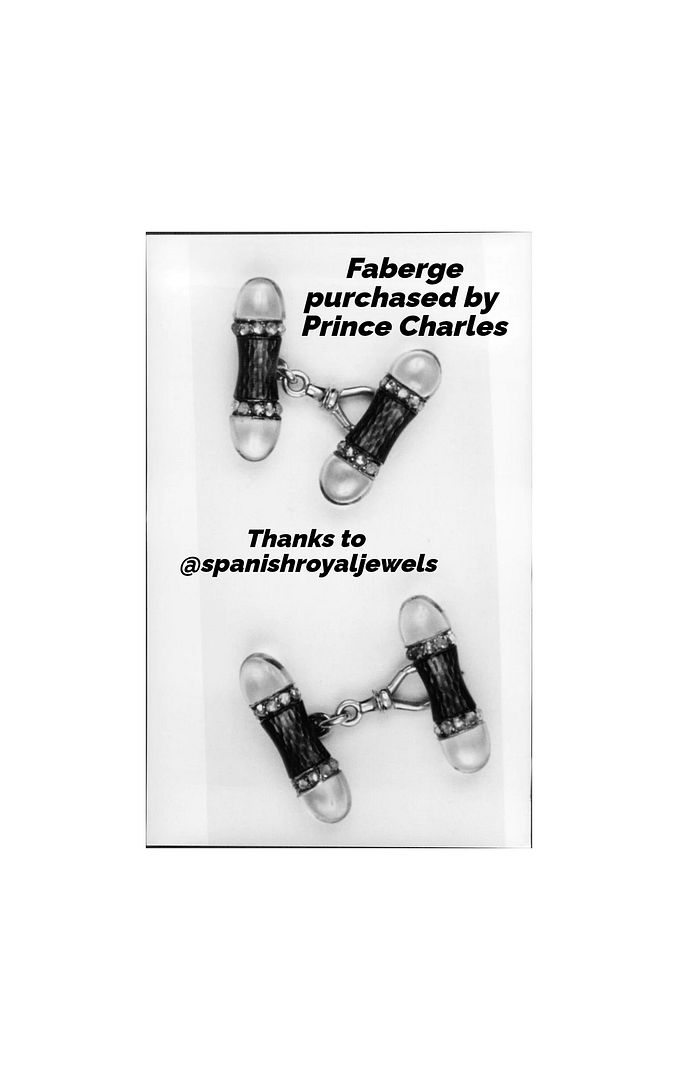 How the thief could enter the Palace - repairs necessitated scaffolding at the time.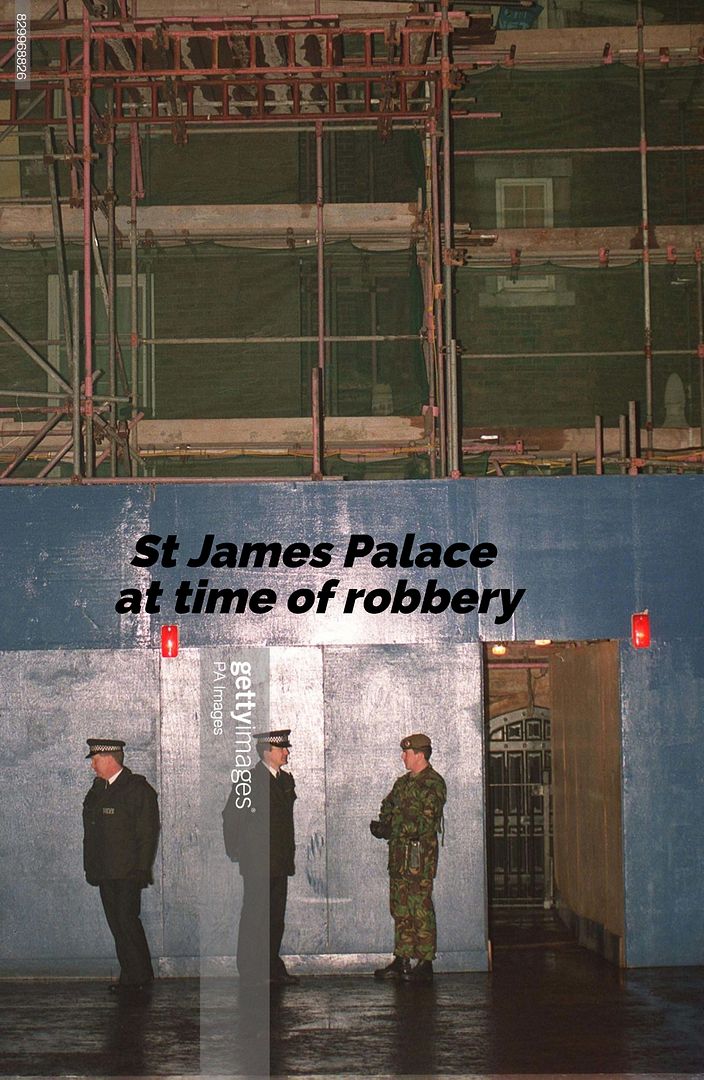 Cartier presentation box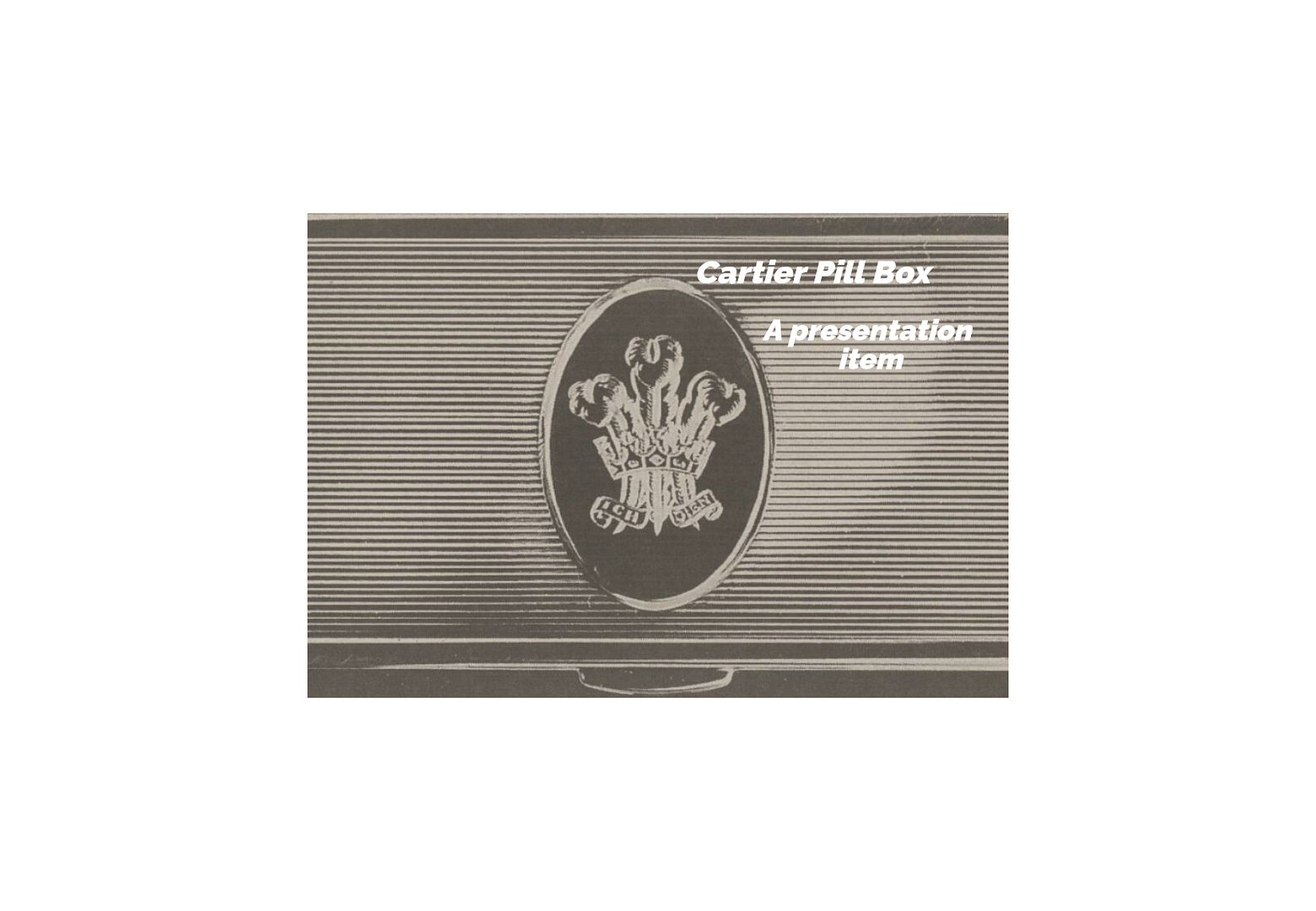 It wasn't until 3 years later that other items surfaced.
Renato Rinino, then in prison in Italy for another robbery, confessed. Under Italian law, as 3 years had passed since the London crime, he could not be charged for that crime in Italy.
According to Rinino he wanted to return the items to Prince Charles, perhaps shake the Prince's hand & then sell his story to the media.
Poor Rinino only wanted to earn an honest living by making pizzas -- if only he had the chance!!
His efforts at trying to profit from the proceeds of a crime, failed.
Eventually the Italian police raided his home & recovered several items.
According to the UK media within hours of receiving his stolen items, Prince Charles wore one set of cuff links.
The press also reported that 2 watches were returned,so perhaps Prince Charles got his watches back.