I have just done a post on Instagram with updated material after I read Vincent Meylan's book
Boucheron The Secret Archives
See
https://www.instagram.com/p/CiZb2YWvc6g/
Again, my apologies to Vincent Meylan for overlooking his research.
As I said in my Instagram post - I committed the cardinal sin of not comprehensively checking what others had written!!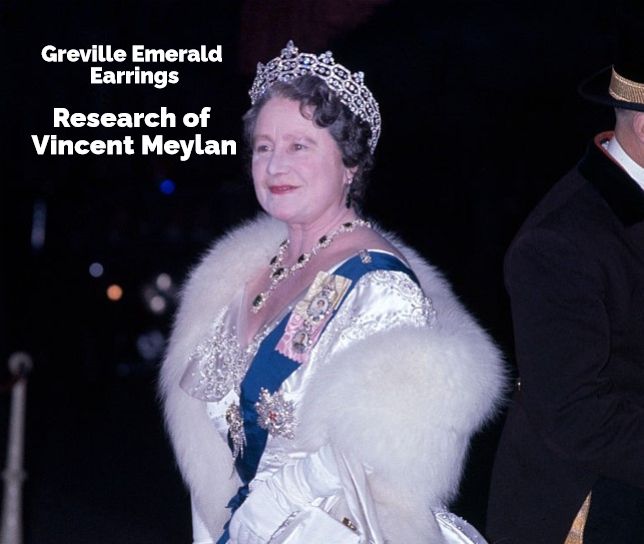 In his book Meylan wrote what I have in the image below.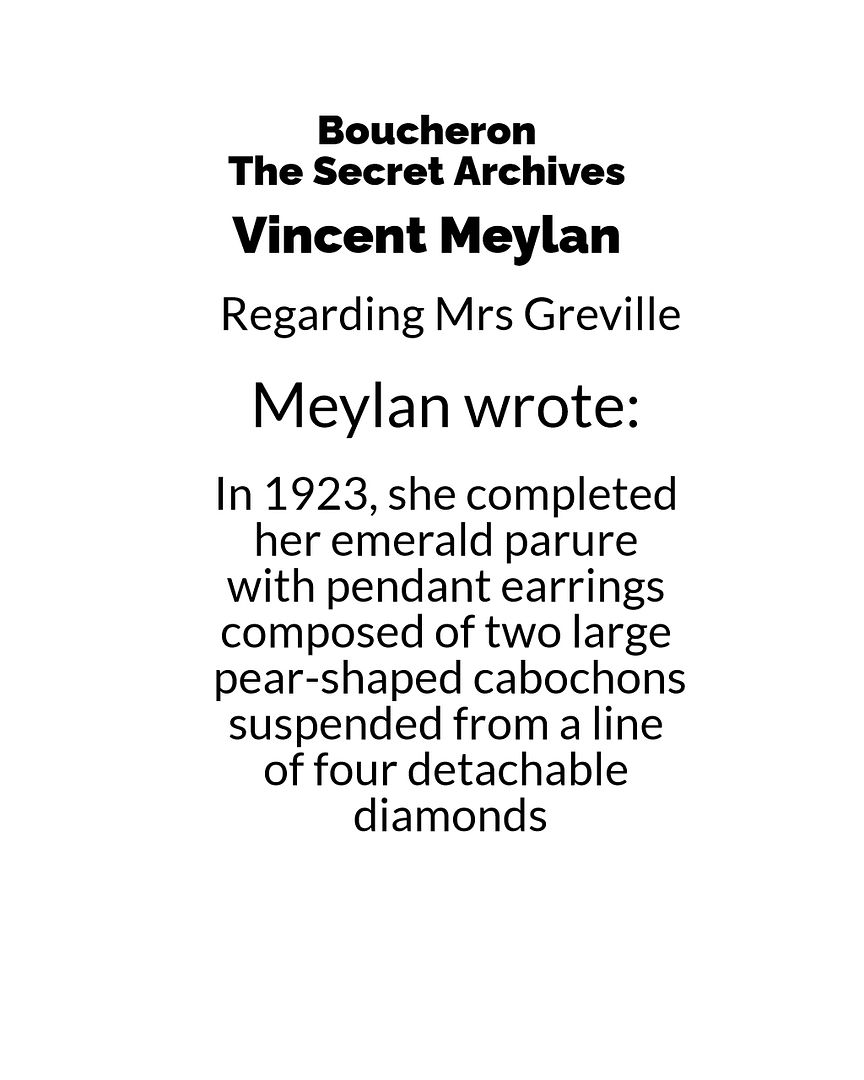 I believe that the description given by Meylan matches the earrings. I have also re-evaluated my thoughts on whether the emeralds in the earrings are faceted stones.
After I noticed how some flat cabochon chrysoprases, in claw settings, looked in photos, I began to wonder if the emeralds in the earrings are flat cabochons. The emeralds in the earrings are obviously very shallow stones and, if they are cabochons, I suspect that the pointed ends might be too thin to drill & set like more bulbous cabochon drop emeralds.
It is a shame that even the photos of QEII wearing the earrings do not show really clear close ups of the earrings.