For years I have put off tackling the question of what brooches Queen Mary wore on 22 April 1914 during the State Visit because the photos I had were too indistinct to really judge what brooches she wore.
Then, recently our fellow poster, RDavid, shared a photo with me. It is below & has much better definition.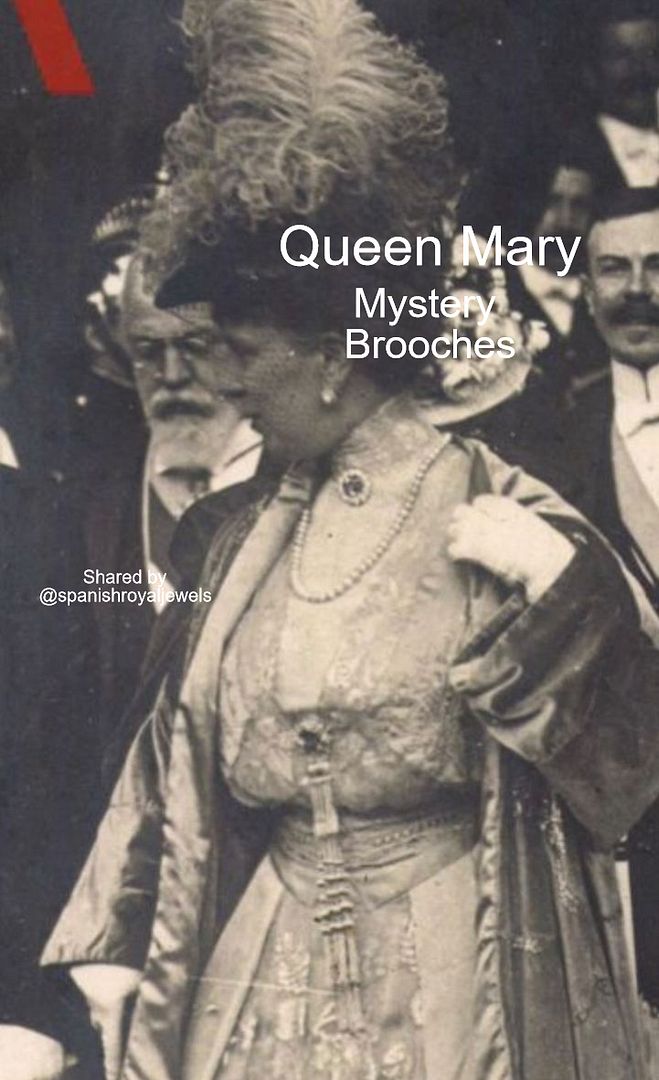 Before we look at which brooches these might have been -- I am not 100% sure &
I invite everyone to give an opinion
I will show some of the other photos.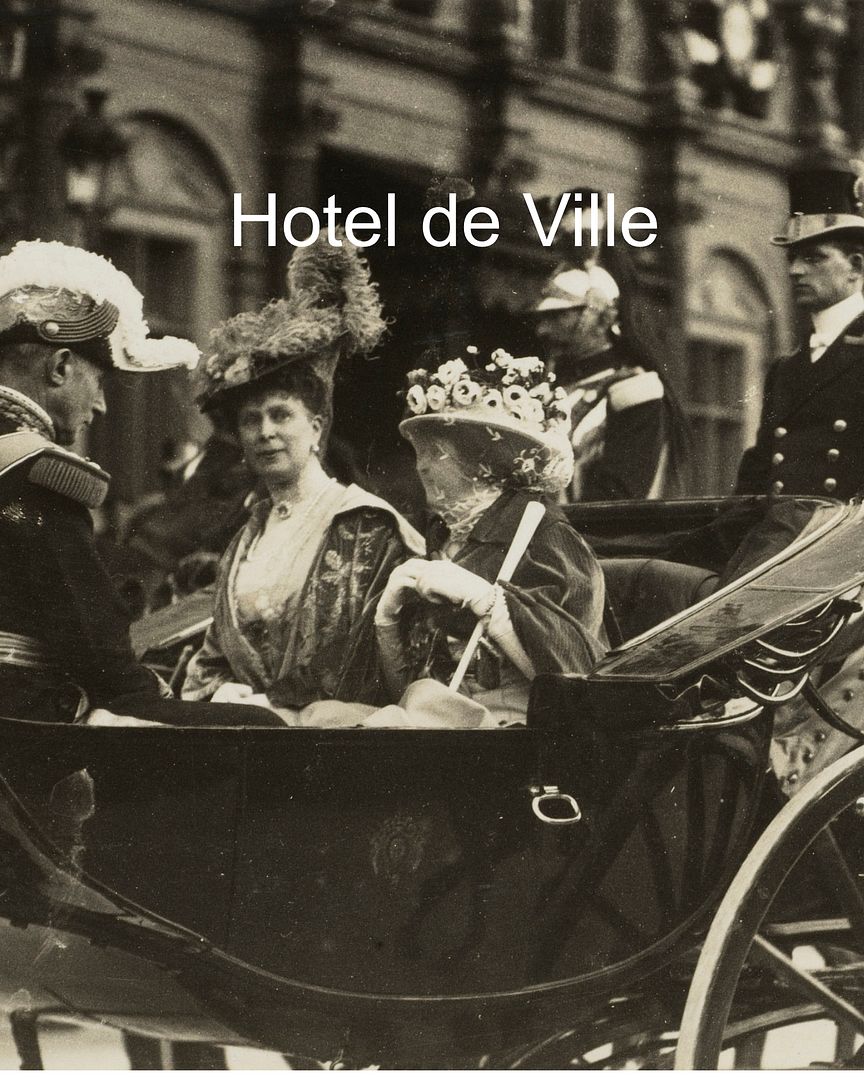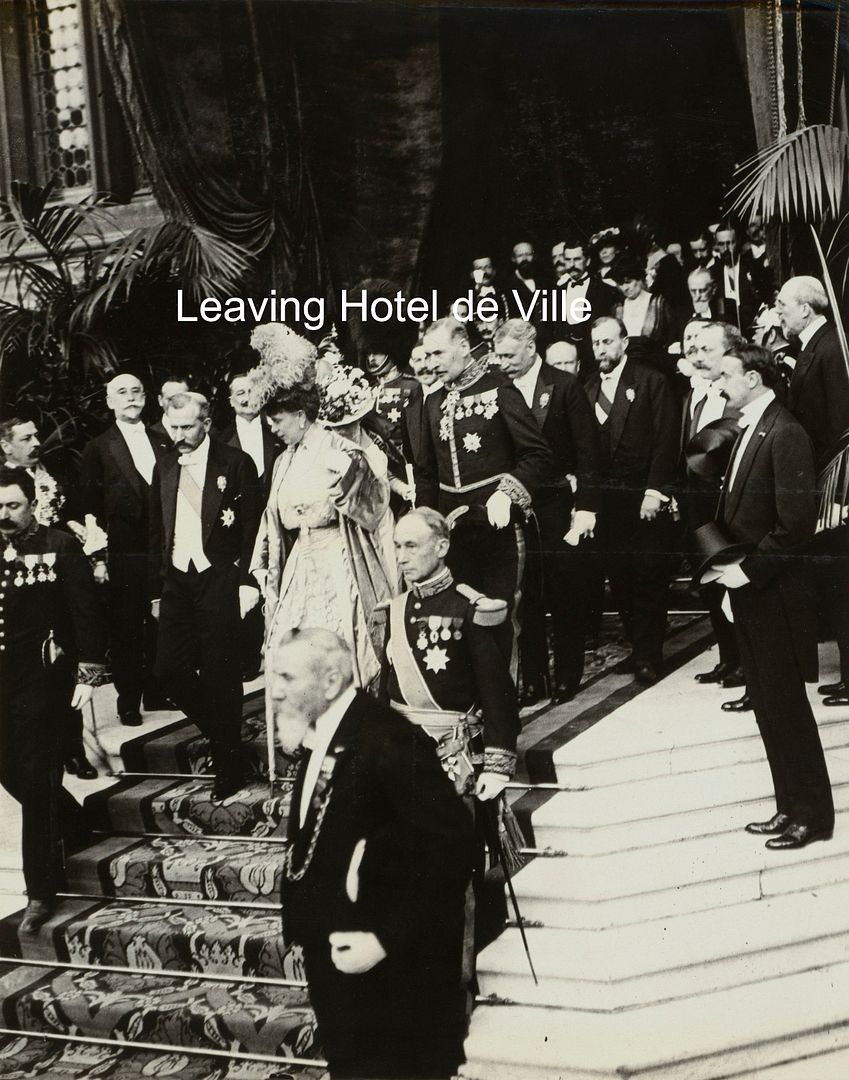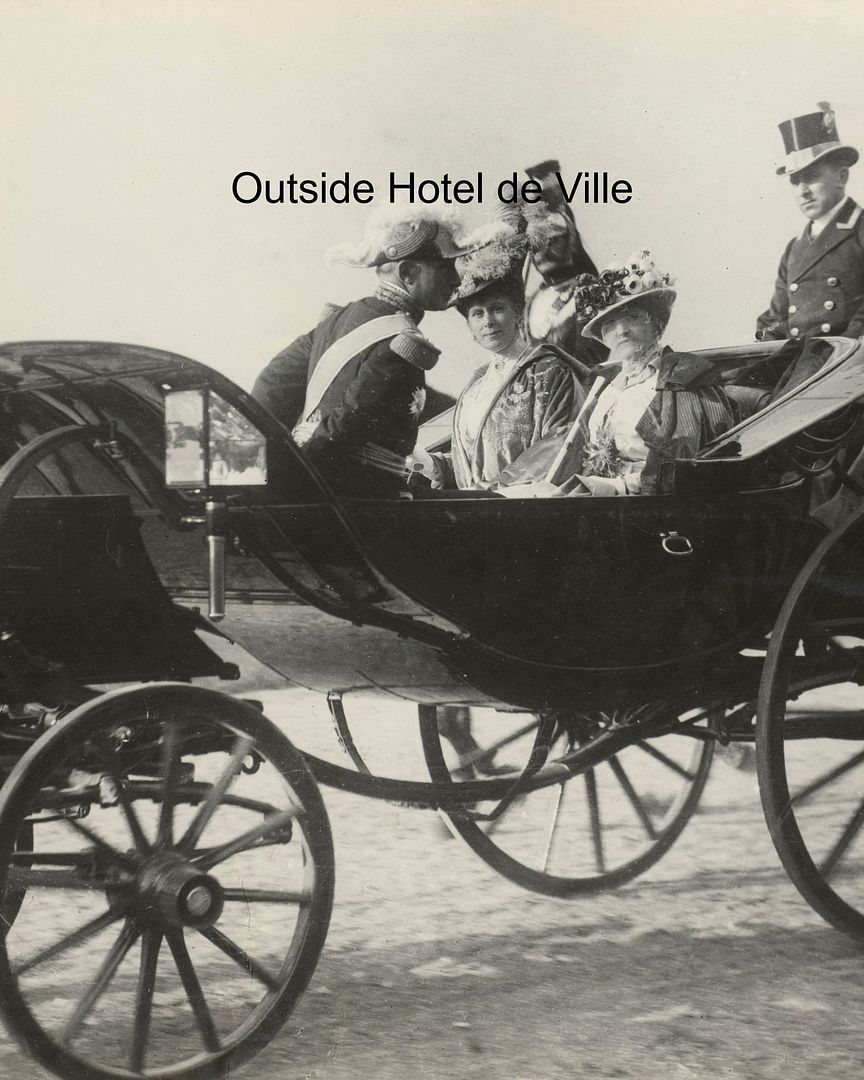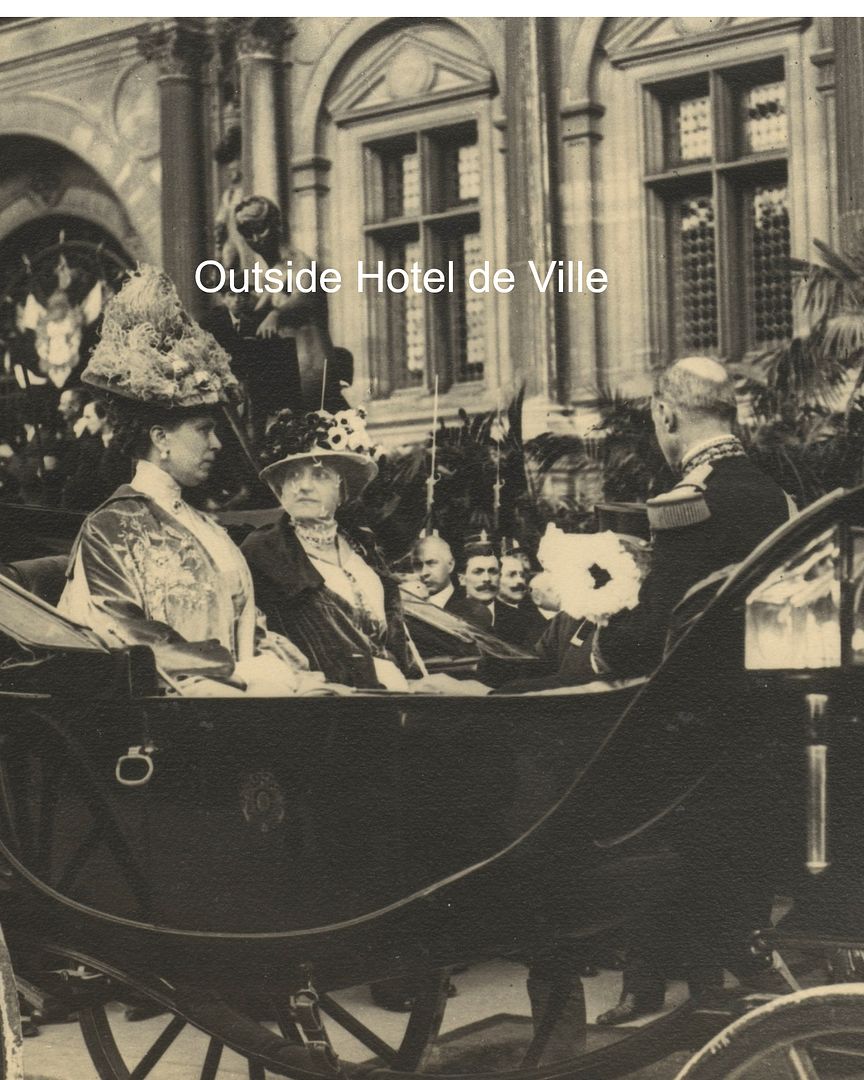 My guess is that Queen Mary was wearing her large round aquamarine brooch at her throat & the squarish/rectangular aquamarine as a pendant
On the day Queen Mary wore a light blue dress, blue hat with blue feathers & a pink coat which was given various shade descriptions. I couldn't find press reports with any mention of her jewels.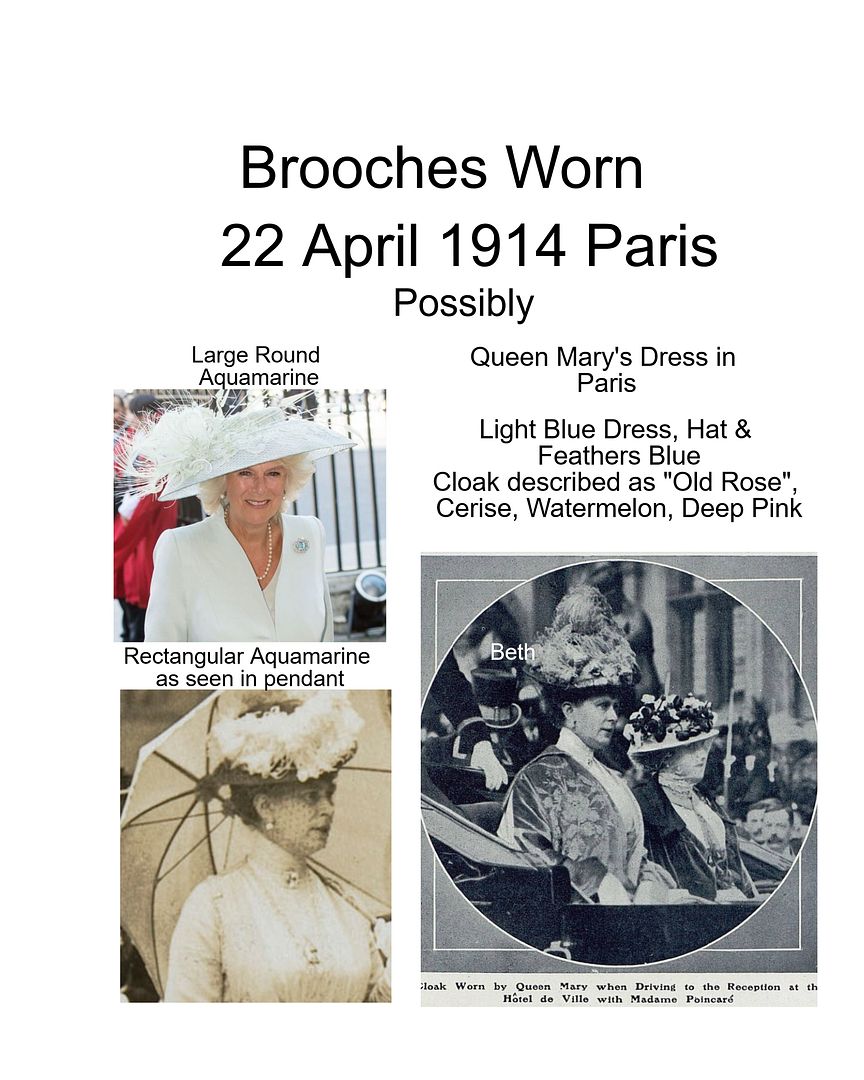 For a number of reasons the aquamarines often seemed to photograph as a darker colour in the photos of the time & the squarish/rectangular pendant often looked very different.
The two photos shown in the image below were taken on the same day & show how different the same jewels can look in different situations.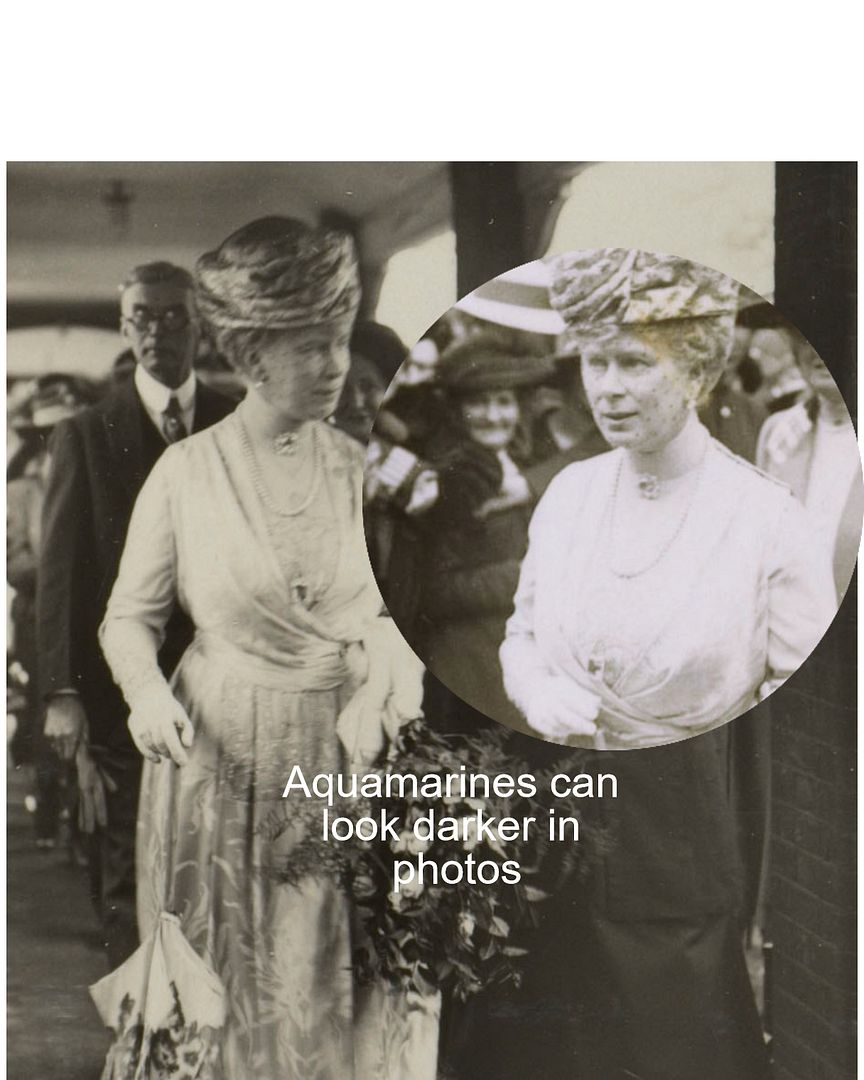 The squarish/rectangular pendant looks different again in the photo below.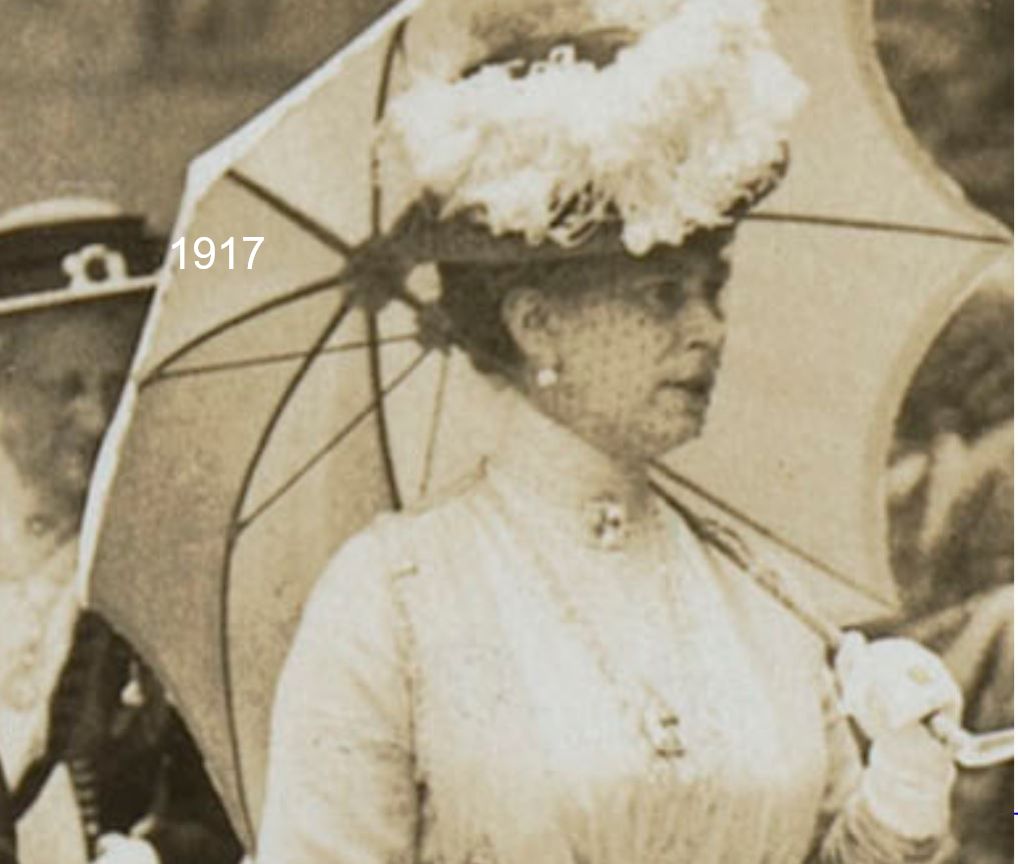 The large round aquamarine I am referring to is this one which Queen Camilla has worn.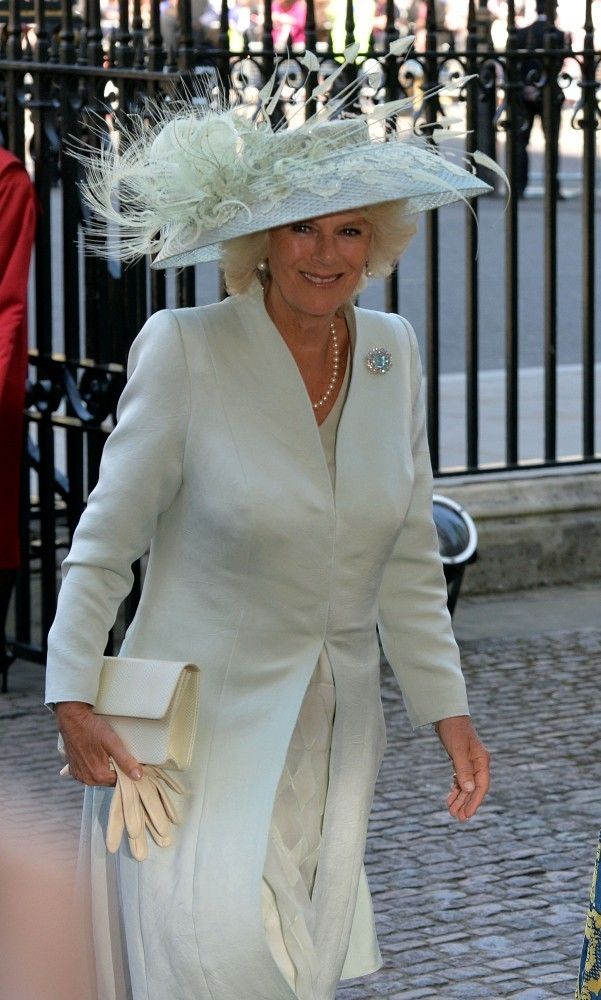 Has anyone got any ideas or comments??
The Instagram post I have done is almost identical to this.