I recently stumbled across the stunning jewels of Flora Sassoon.
She & her jewels seem to have been largely overlooked.
Some of them are stunning!
First, some background.
She was born in 1856 in Bombay where her parents ensured that all their daughters were highly educated. While this may have set the background for Flora's later scholarly pursuits, it was her own intellect & inclination which saw her became a leading scholar of the Torah.
As was the norm, Flora married young in 1876. When her husband died in 1894, despite having a family of 3 children, she took over the management of the Sassoon business interests & remained managing partner until circa 1900.
After that, she settled in the UK, acquiring a grand mansion in Mayfair & a house at Brighton.
She is noted today as a major philanthropist, but in her life time there was little publicly known about her endeavours, although her help during a cholera epidemic in Bombay when she was one of the first to have the new vaccine was publicised.
In the UK Flora was a renowned hostess, though there is little about this in the UK press. She entertained people from all walks of life - from royalty to poor scholars. In an era when menus were elaborate, she was famous for the food she served.
Like other wealthy women, Flora wore jewels as a symbol of her position. Yet, looking at some of the jewels which have been auctioned by her descendants, I noticed some which I suspect may indicate her own personal tastes --but that is just a fancy of mine. I have no direct evidence for that.
Below are some of the jewels I have posted about.
Her beautiful Belle Epoque coronet style tiara.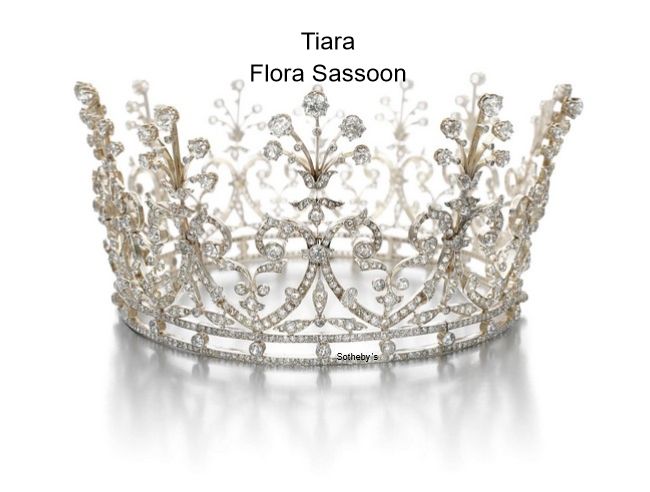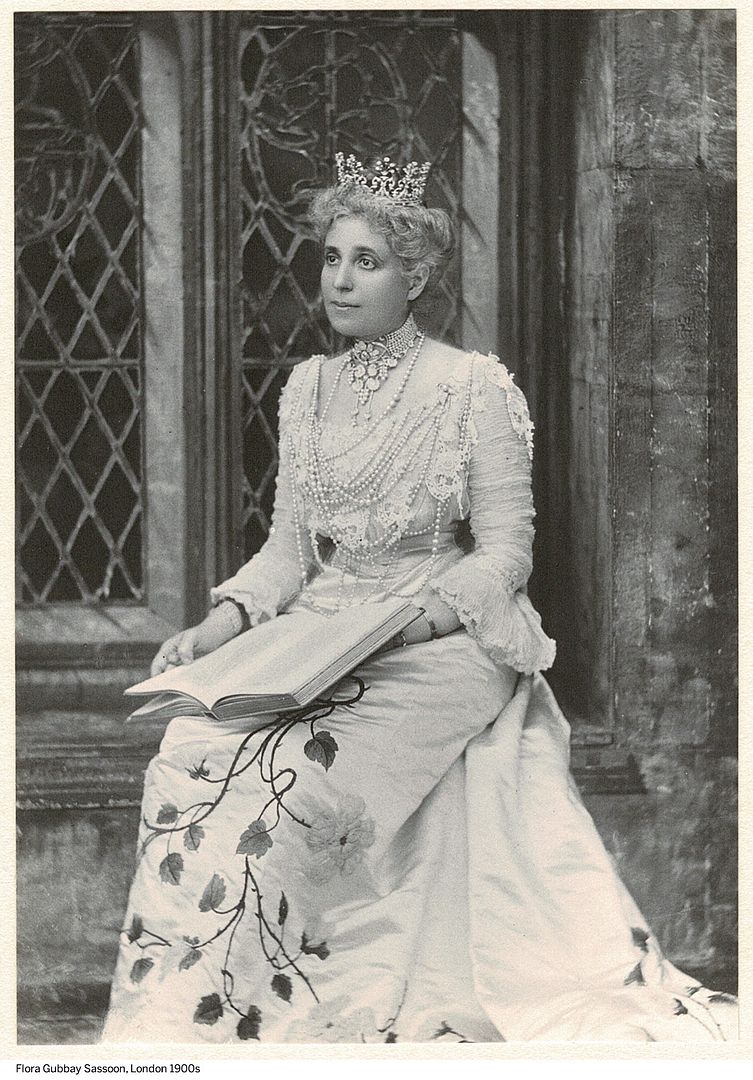 The next stunning jewel is attributed to Boucheron c. 1900.
Sotheby's classifies it as a stomacher, but we have a photo of Flora wearing it as a necklace.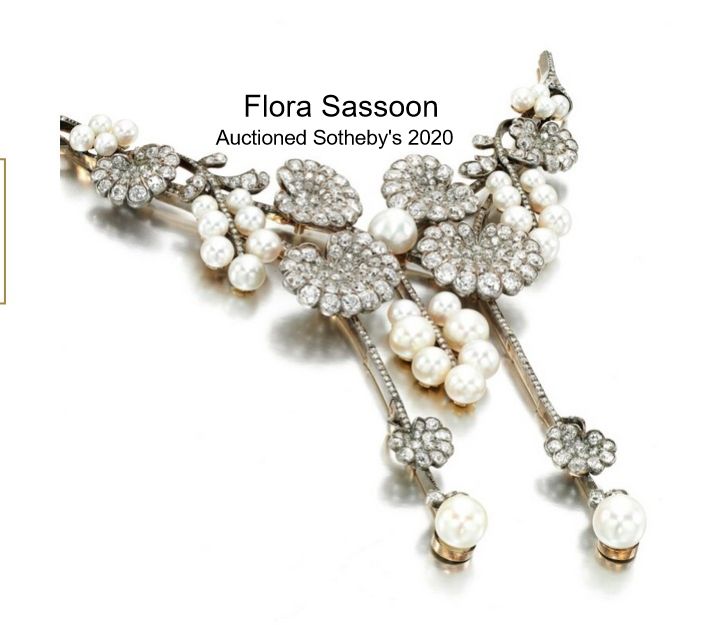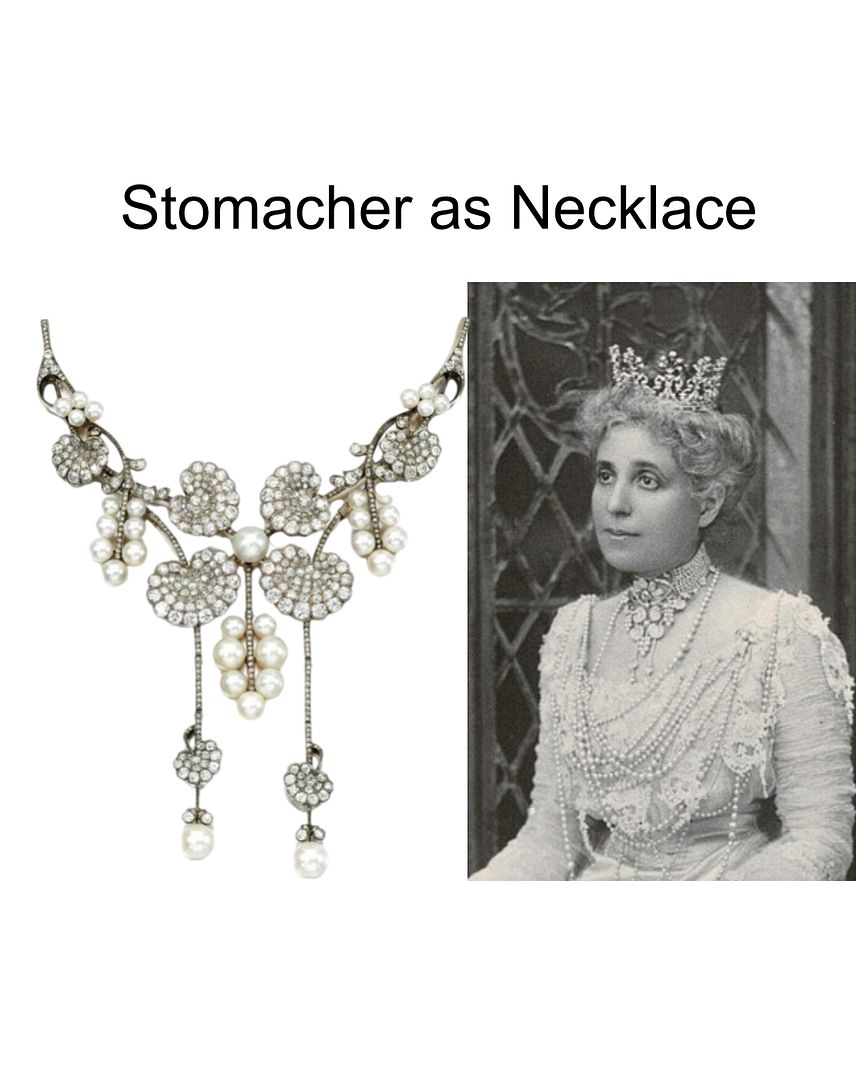 Two of Flora's pendants, auctioned by Sotheby's, caught my eye for their feminine aesthetic & use of mixed coloured stones.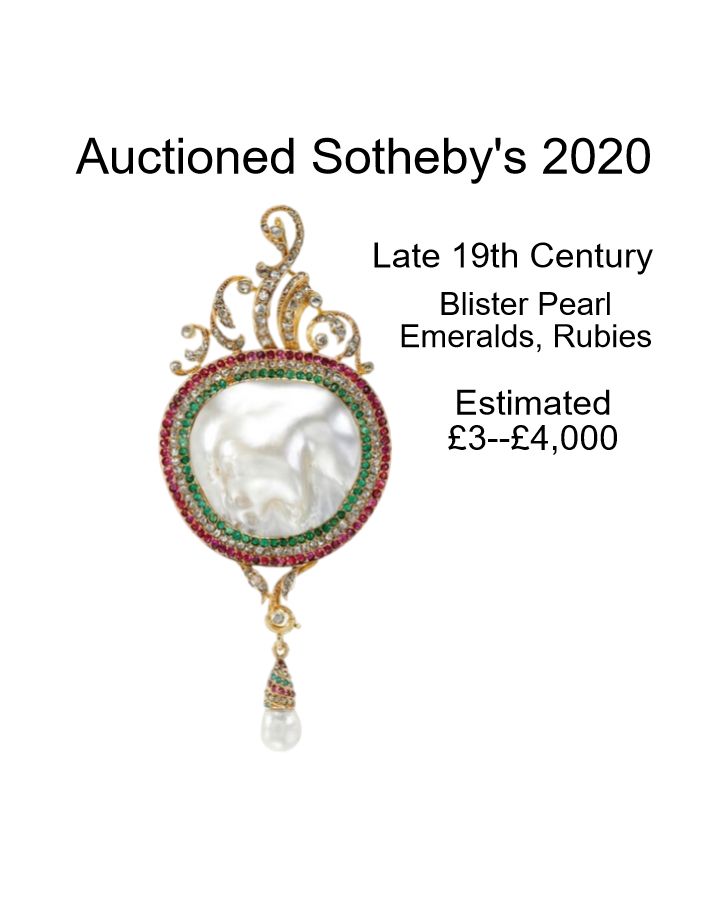 Some of the rings which have been auctioned also show a feminine aesthetic, the diamond one, auctioned last year by Noonans Mayfair, being particularly striking. The design of it & an emerald ring (auctioned by Sotheby's) contrasting with others which have more generic designs.
The central stone is 3.32 carats. It was estimated to sell for between £20,000 to £30,000. But intense bidding saw the hammer drop at £38,000.
I wonder if this diamond ring & the emerald reflect Flora's personal taste?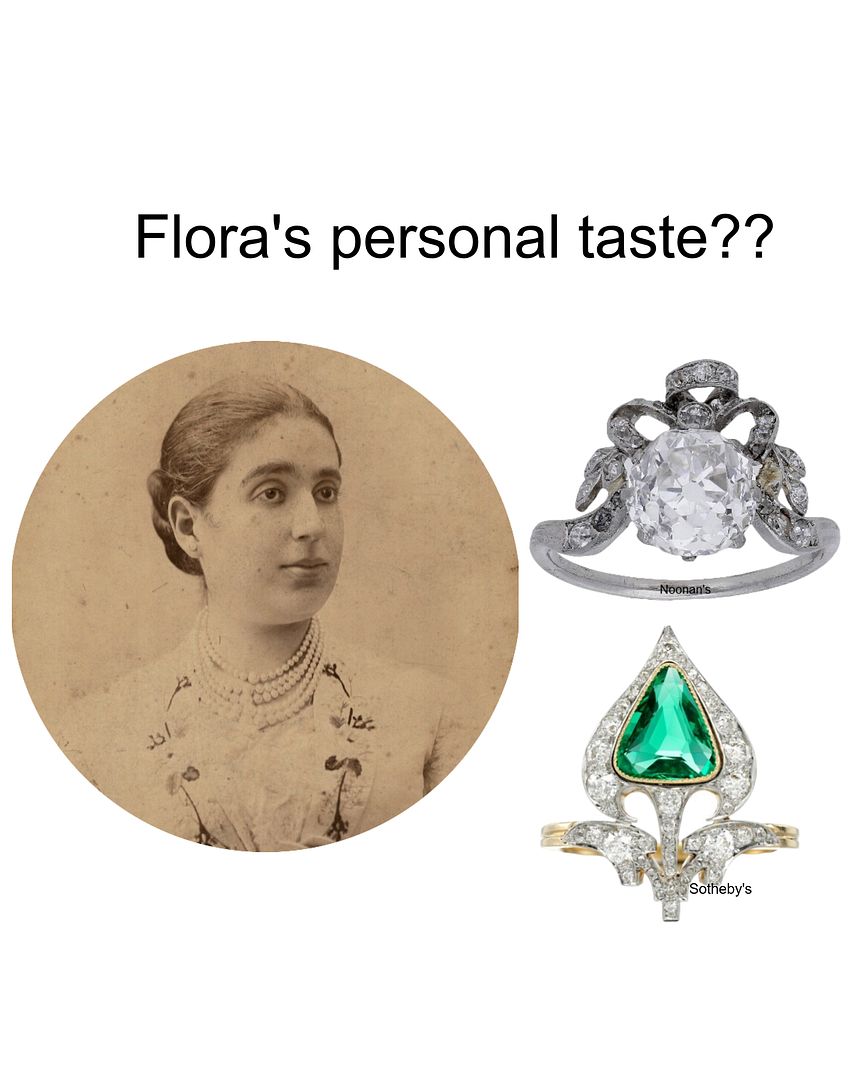 Other rings, auctioned by Sotheby's feature more generic designs.