I have come across an interesting photo of Queen Mary, which shows her wearing 3 jewels.
I thought that, before doing this post on Instagram, I would share it first with the board members.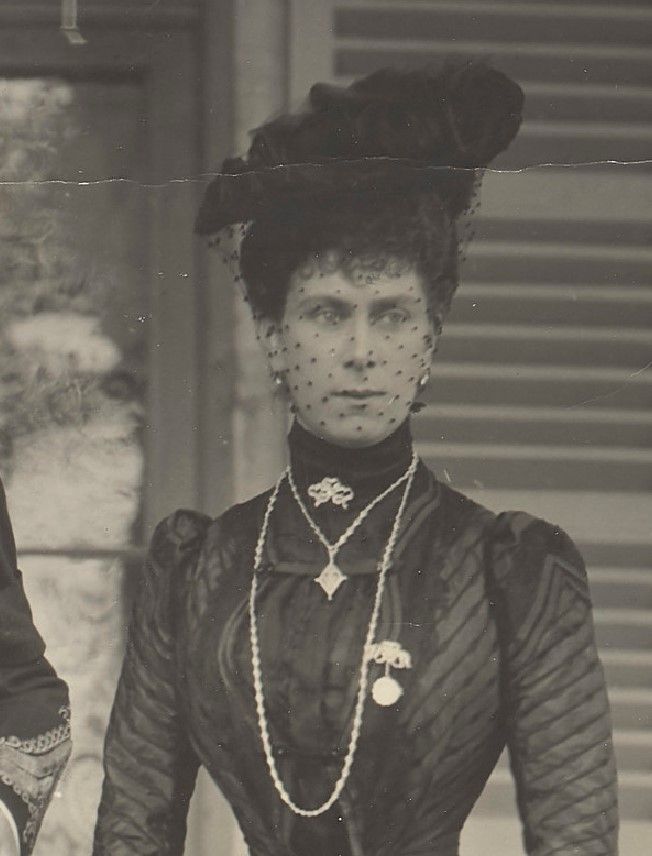 1. I will say now that, although I think the pendant worn by Queen Mary is a jewel with Queen Victoria's cypher & is a mourning jewel, I think it is different from the one currently worn by the Duchess of Gloucester.
2. There are 2 brooches -- or one a bow brooch & one a watch hanging from a bow.
3. I think that the bow at the neckline is the top, bow section of the watch given to her as a wedding gift from Alice de Rothschild.
Sketch of jewel given by Alice de Rothschild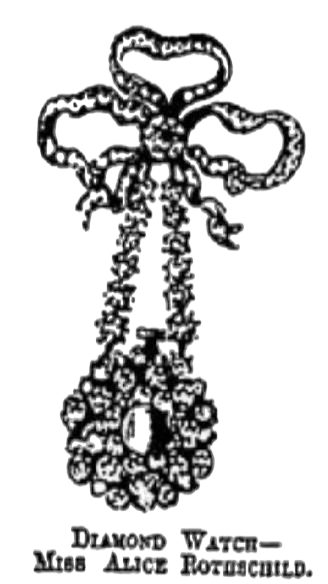 When I erased the bottom section of the sketch, I think it looks like the brooch Queen Mary wore at her throat.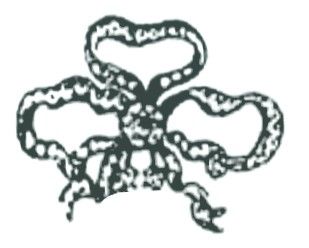 I have inserted the bow section in this image.
What I am less certain about is the origin of the watch Queen Mary has pinned to her bodice.
When I saw photos of her wearing it in South Africa, I thought it was the gift of Lord & Lady Rothschild. Now I am less certain.
What to you think?
Wedding gift from Lord & Lady Rothschild
Or was Queen Mary wearing a dress watch we know nothing about??