While looking for something completely different, I stumbled across a couple of good photos of the tiara Tatiana Hambro wore at her wedding in 2019.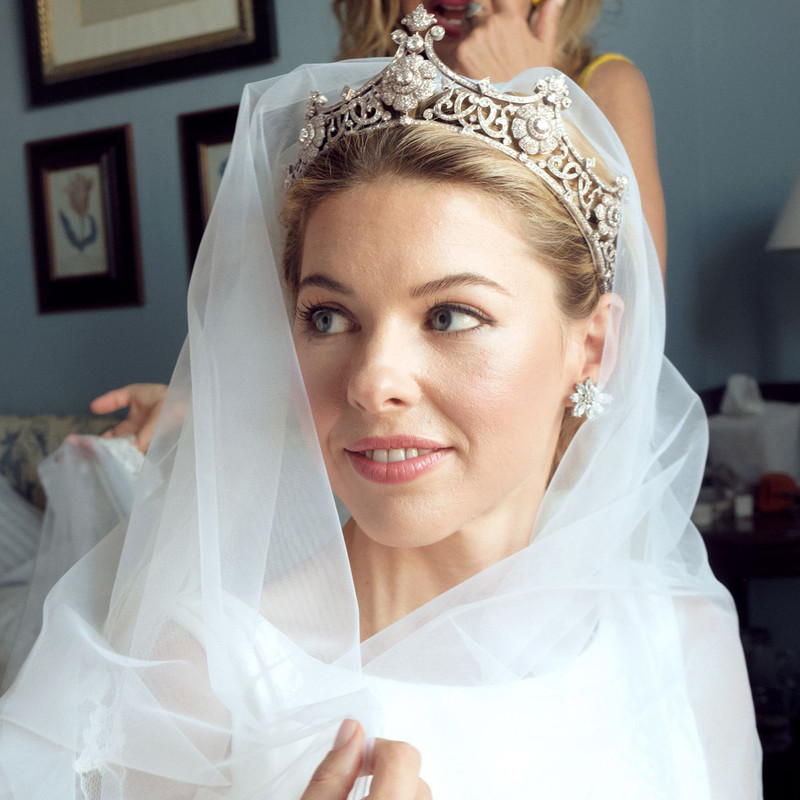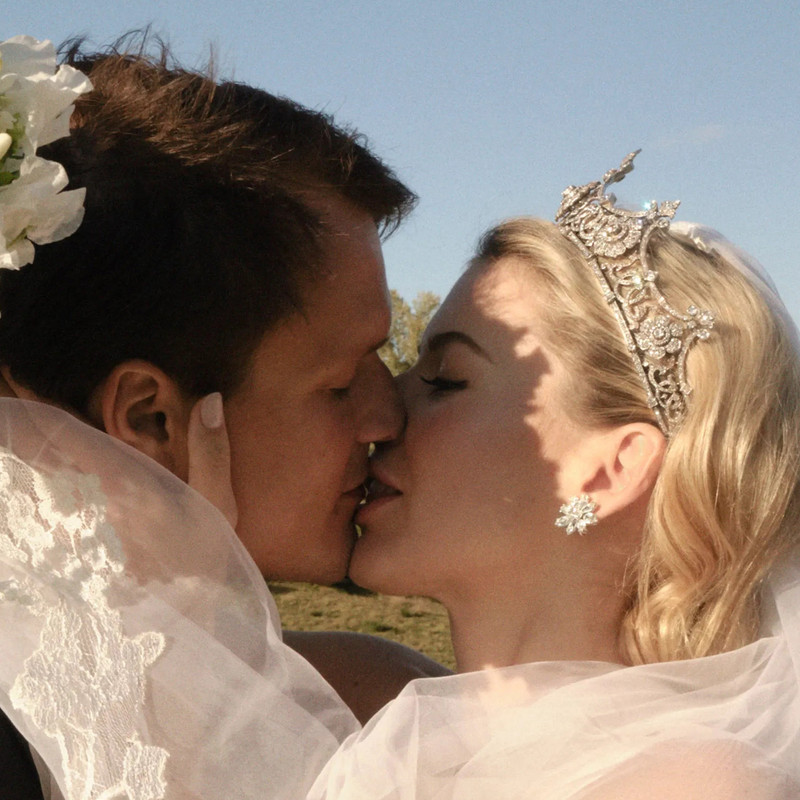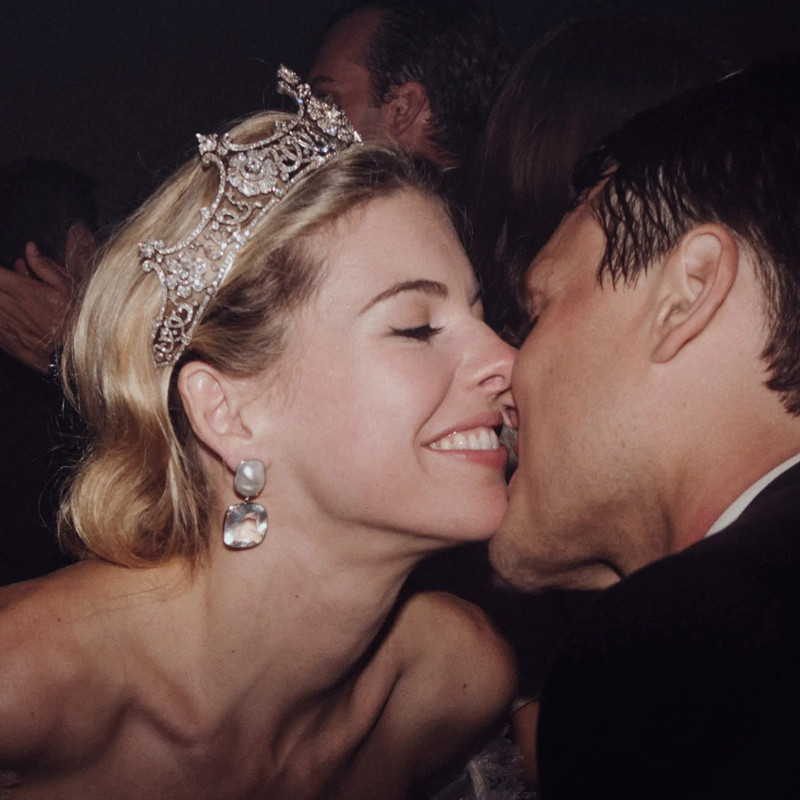 Tatiana Hambro is the great-great-granddaughter of William Lygon, 7th Earl Beauchamp. The Earl was married to Lady Lettice Mary Elizabeth Grosvenor, a sister of Bendor, 2nd Duke of Westminster, and had seven children with her.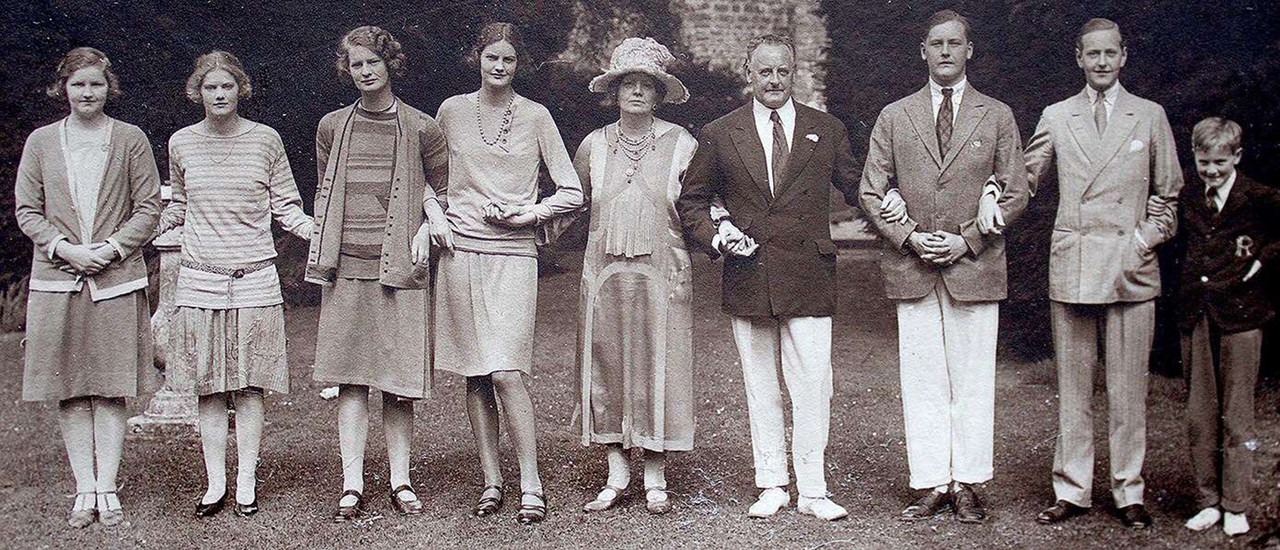 After a successful career as a diplomat and politician, Lord Beauchamp found himself at the centre of a scandal surrounding his homosexuality in 1931, instigated by his brother-in-law, forcing him to flee the UK to avoid arrest and only allowing him to return after the death of King George V in 1936, before he died in 1938.
Of Beauchamp's seven children, only the eldest daughter, Lady Lettice Lygon and the youngest son, Hon. Richard Edward Lygon had descendants.
Lady Lettice married Richard Charles Geers Cotterell, later 5th Baronet, in 1930, with whom she had four children. Her eldest daughter Rose Evelyn was Tatiana Hambro's paternal grandmother.
Richard Edward married Patricia Norman and they had two daughters.
Their eldest brother William married Else Dornonville de la Cour, née Schiwe, a widow a few years his senior who usually went by the name Mona, in 1936, while still Viscount Elmley. He succeeded as the 8th Earl Beauchamp after the death of his father in 1938. The marriage remained childless. After the death of William in 1979 his titles became extinct. After Mona's death in 1989, Madresfield Court – the model for Evelyn Waugh's Brideshead Castle – passed into the ownership of Richard Edward Lygon's younger daughter, Rosalind, Lady Morrison.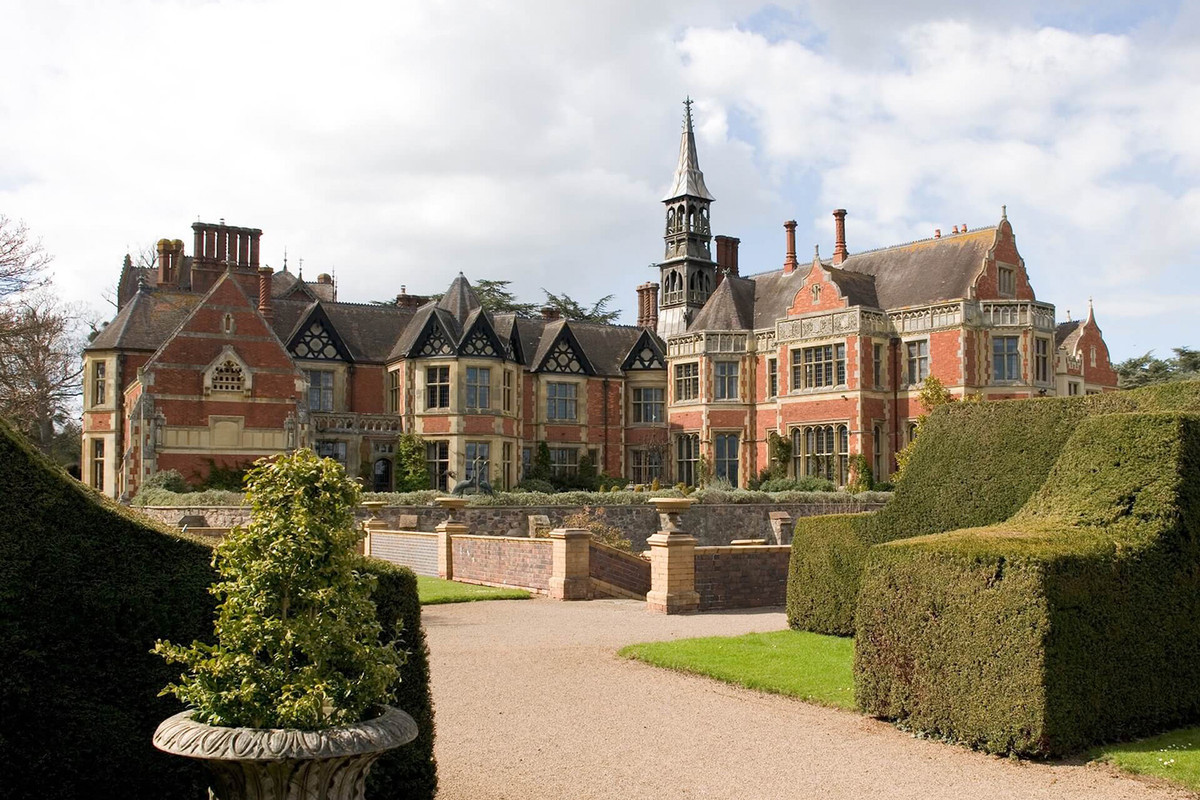 Can you still follow?
Now about the tiara: In the reports about Tatiana Hambro's wedding, the bride is quoted as saying that the tiara came into the family through her great-grandmother Lady Lettice Cotterell. In fact, Tatiana's sister Christiana also wore the tiara at her wedding in 2016, as did their grandmother Rose Evelyn, Lady Cotterell's eldest daughter at her wedding with Charles Hambro in 1954.

Getty Images has a photo they date 6 May 1937 and caption as Viscountess Elmley, née Dornonville de la Cour. Viscount Elmley, you remember, was the secondary title of the Earls Beauchamp used by Lady Cotterell's eldest brother until the death of their father in 1938. The picture was evidently taken on the occasion of a presentation at court where Else Dornonville de la Cour would have been introduced to society after her marriage to Viscount Elmley in June 1936.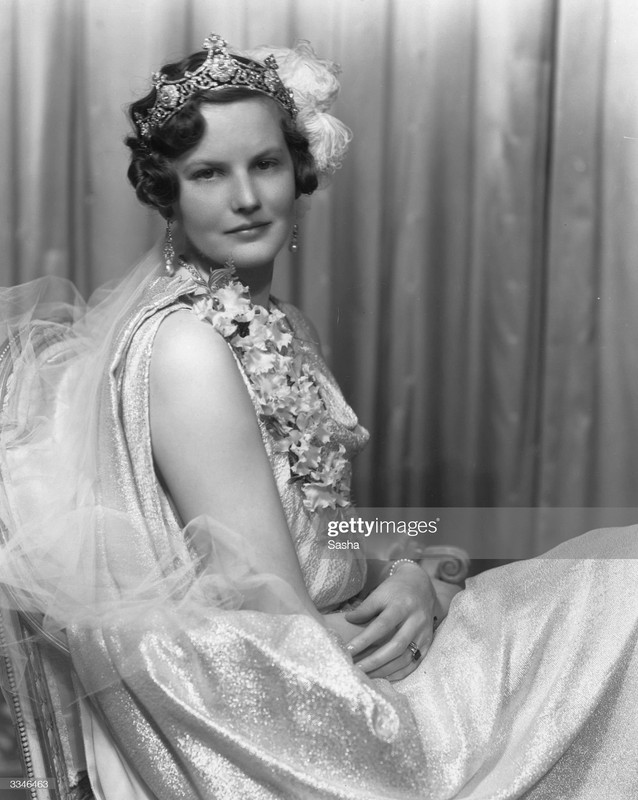 The photo is used on numerous pages with the Getty designation. Only: It does not show Else, who is pictured here at her wedding to William Lygon!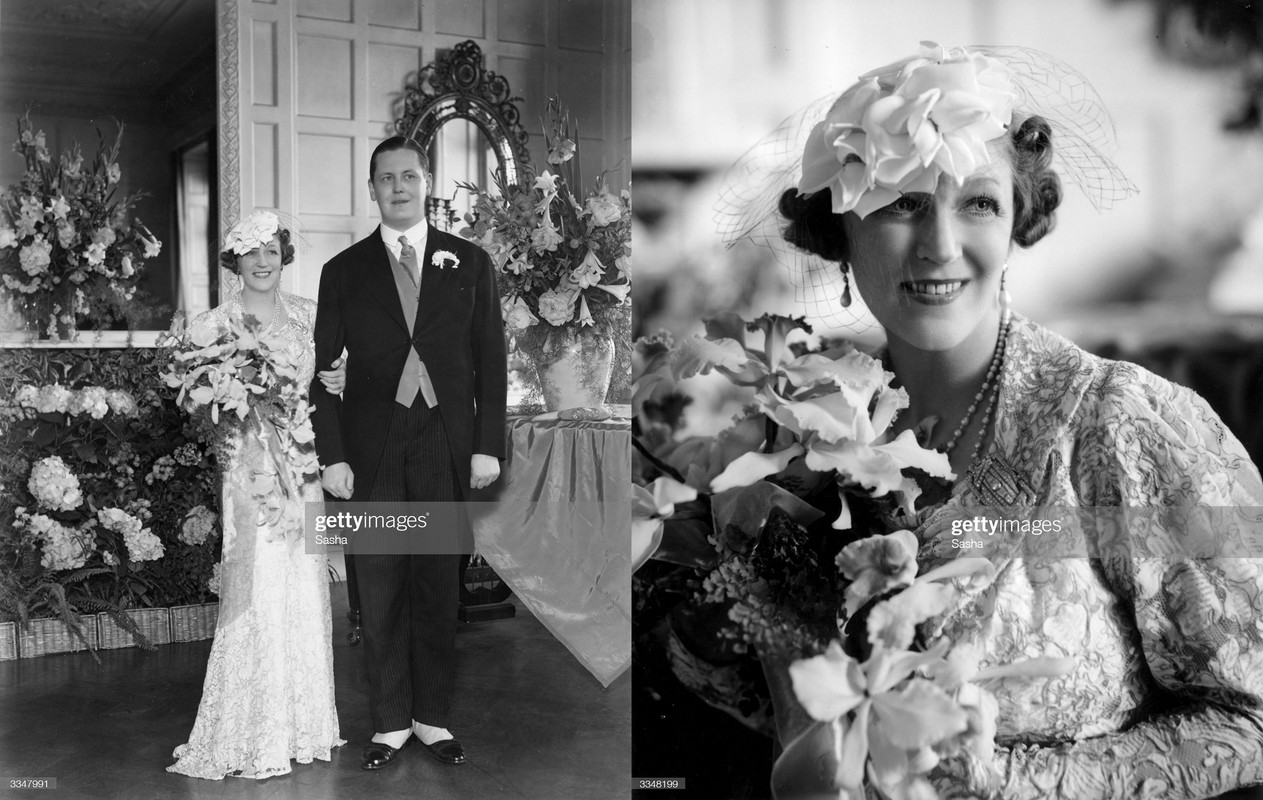 The person in the photo is undoubtedly Lady Lettice Cotterell, wearing the tiara in question in 1937. The two other photos that proof my point are from a sitting at Bassano Ltd. in 1922.

Lady Lettice Lygon had married Richard Cotterell in 1930, before the scandal around her father evolved, and was the only married woman in the family already presented at court since the death of her mother, the unfortunate sister of the Duke of Westminster in July 1936. I assume that the photograph was in fact taken in connection with the 2nd court of 6 May 1937, and that Lady Lettice had undertaken the task of presenting her new sister-in-law Else, Viscountess Elmley.
I've found only two photographs of her mother, the 7th Countess Beauchamp wearing a tiara, though neither the pearl and diamond tiara with which Else or better: Mona, 8th Countess Beauchamp was photographed at Covent Garden in 1939, nor the one worn by Lady Lettice at court in 1937 and Lady Lettice's daughter and great-granddaughters at their respective weddings.
The state opening of Parliament in 1922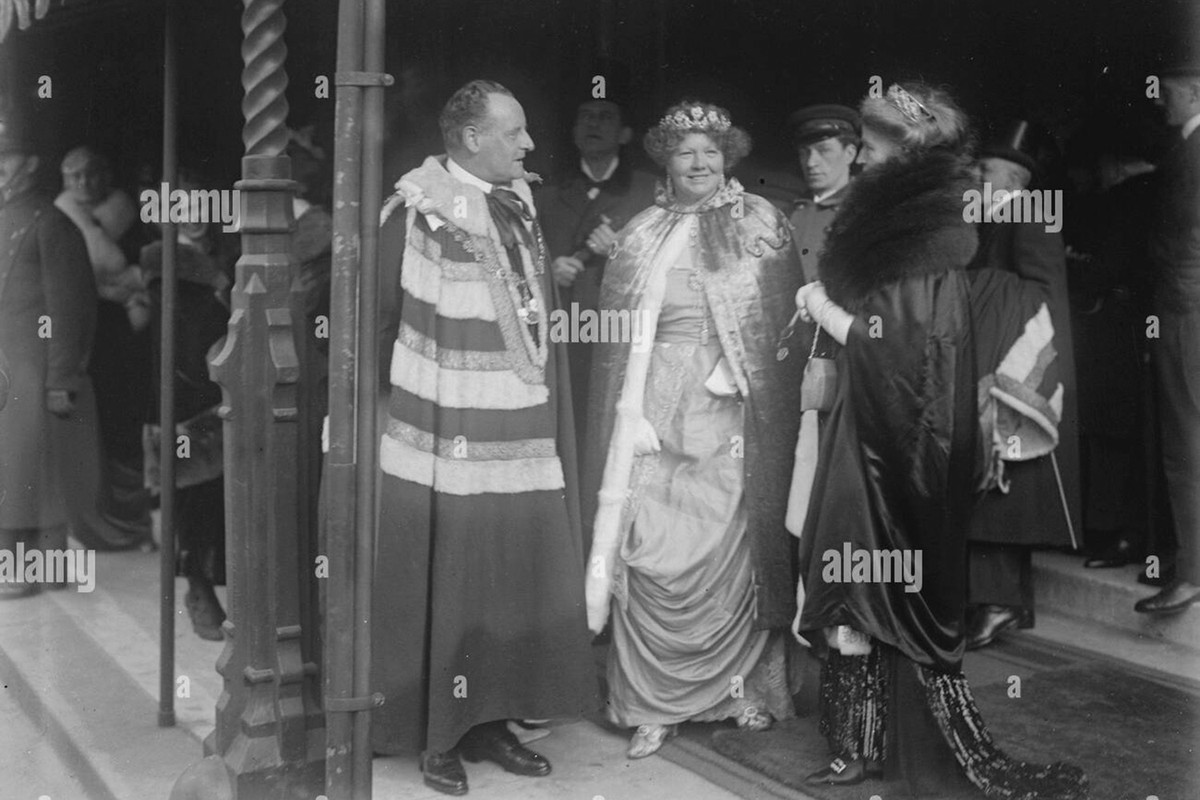 The state opening of Parliament in 1924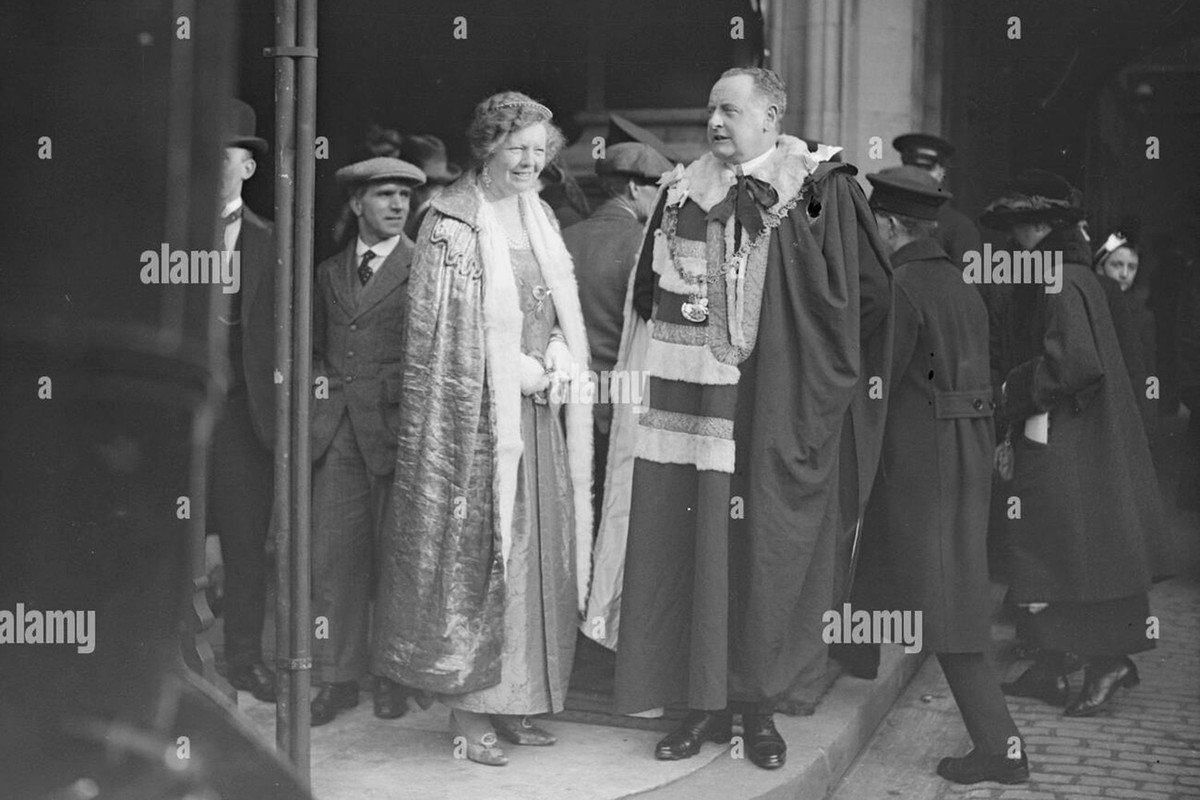 Lady Lettice's niece Rosalind, the younger daughter of her youngest brother, who later inherited Madresfield Court, wore a different tiara at her wedding with her first husband Gerald John Ward.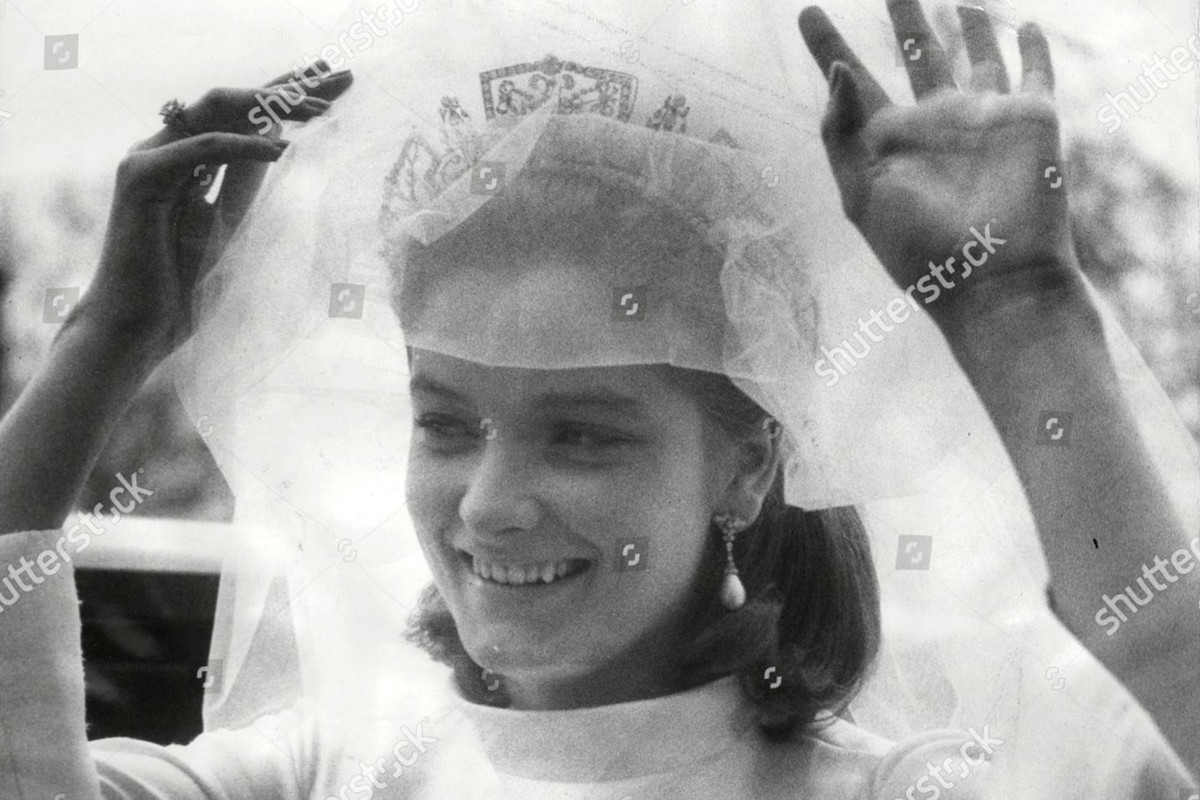 It would be interesting to know if the Hambro tiara originally belonged to the 7th Countess Beauchamp and may have been a wedding gift when she married Earl Beauchamp in 1902. Is it a reworking of the tiara Lady Beauchamp wore to the opening of Parliament in 1922, and Lady Lettice was given it as a gift for her wedding in 1930? The photo of the countess is not high resolution, but the tiara seems to have rosettes of decreasing size, similar to those of the Hambro tiara. Or is it a tiara that was purchased for Lady Lettice's wedding? Has anyone ever come across photos of other members of the family wearing this particular tiara?