Recently I came across a series of photos which I think show Queen Mary wearing the pearl & diamond twin heart brooch given to her as a wedding gift by George V.
I think that the photos show her wearing the brooch, but I realise that others might disagree - and probably for very good reasons, as the brooch in the photos does look larger than what we might assume.
I'll be very interested to hear what others think
The brooch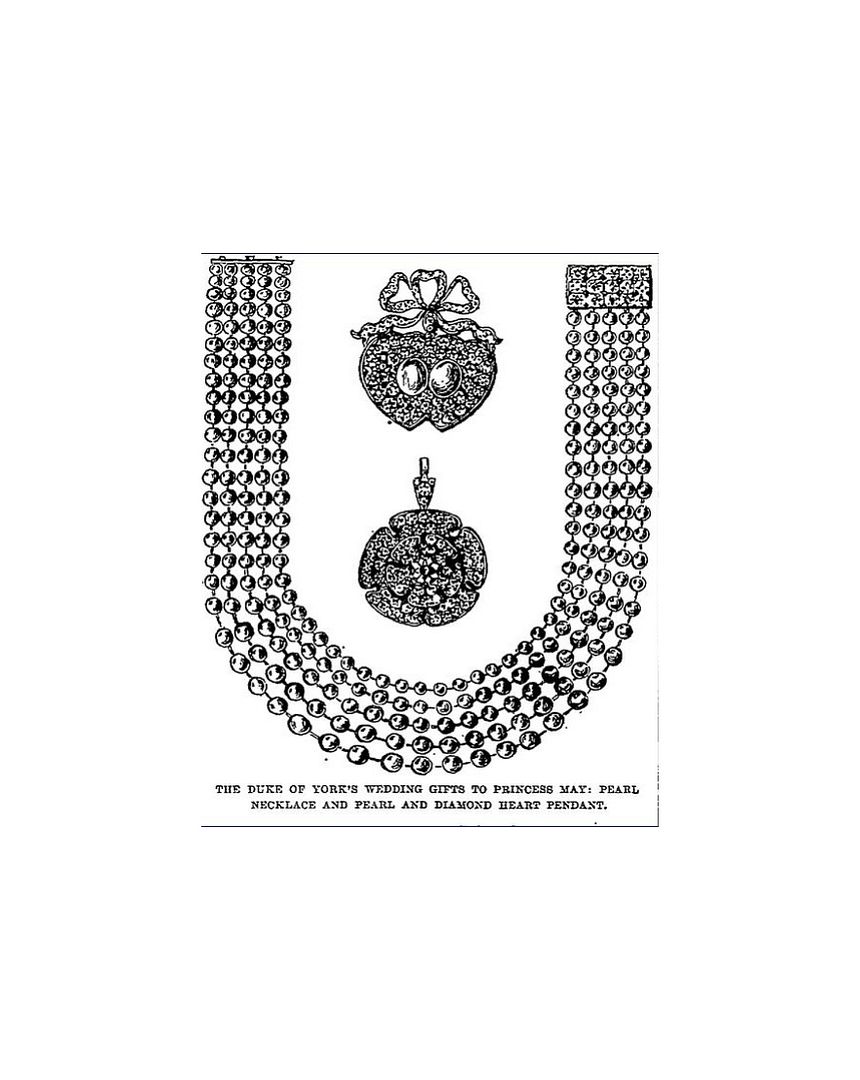 A photo of Queen Mary the brooch -- I think we all know this photo.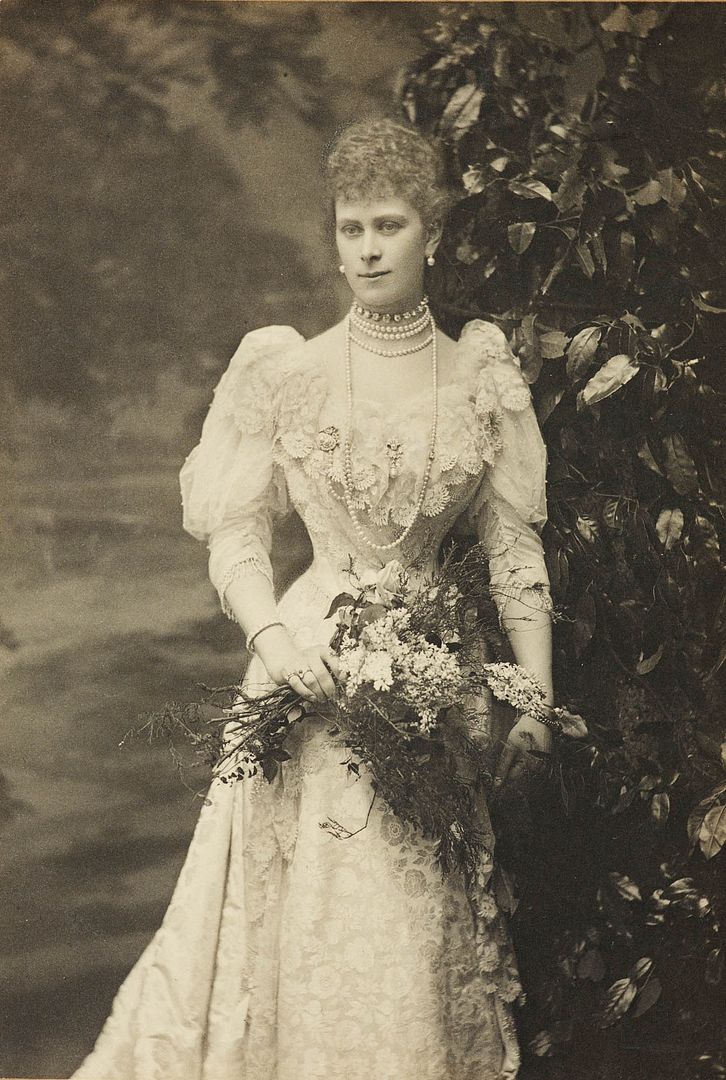 The series of photos where I think Queen Mary is wearing the brooch pinned to her collar
.
If this photo is enlarged it is possible to see the two pearls & the diamond border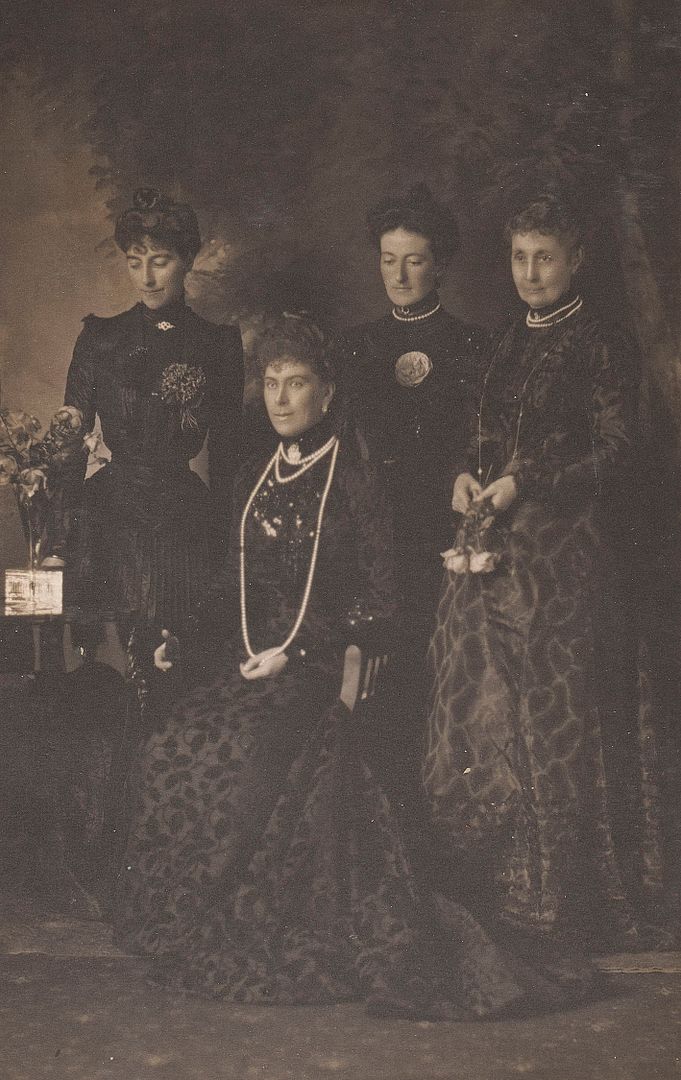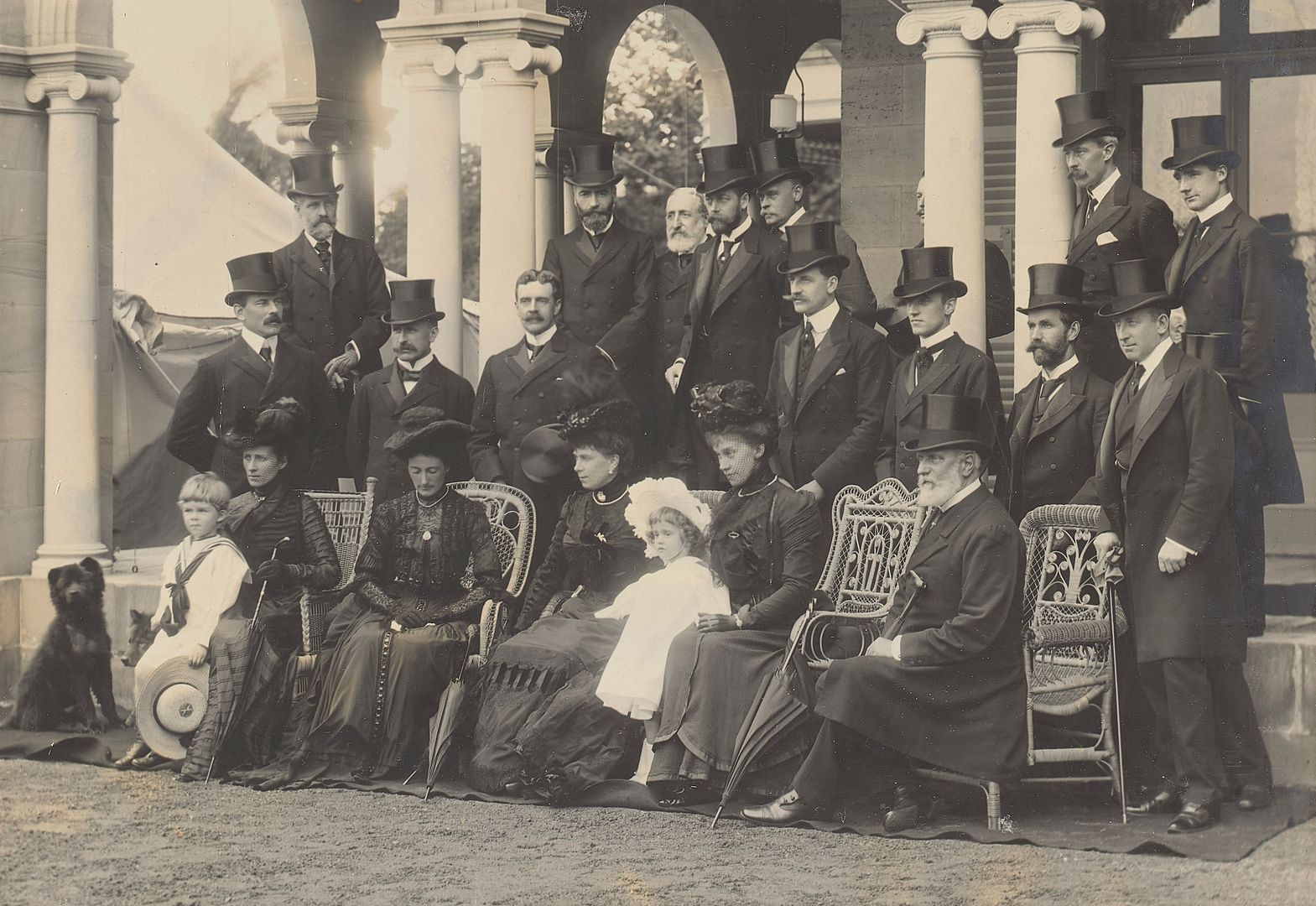 As can be seen in the sketch above the heart pearl brooch is a similar size to the Rose of York brooch
So I have done a comparison image to show the sizes.
I think that Queen Mary might be wearing the brooch without the bow top & with a small pearl drop as seen in this photo.
That is how the Duchess of Gloucester wears it today.