Facing her omnipresent candy-pink image as an old lady, it is easy to overlook that Barbara Cartland has not always appeared like her own caricature. The same goes, to a lesser extent, for her daughter Raine McCorquodale, whose daughter Charlotte narrates the video. This photo shows Raine and Barbara in 1959. Barbara Cartland wears the necklace in its original form.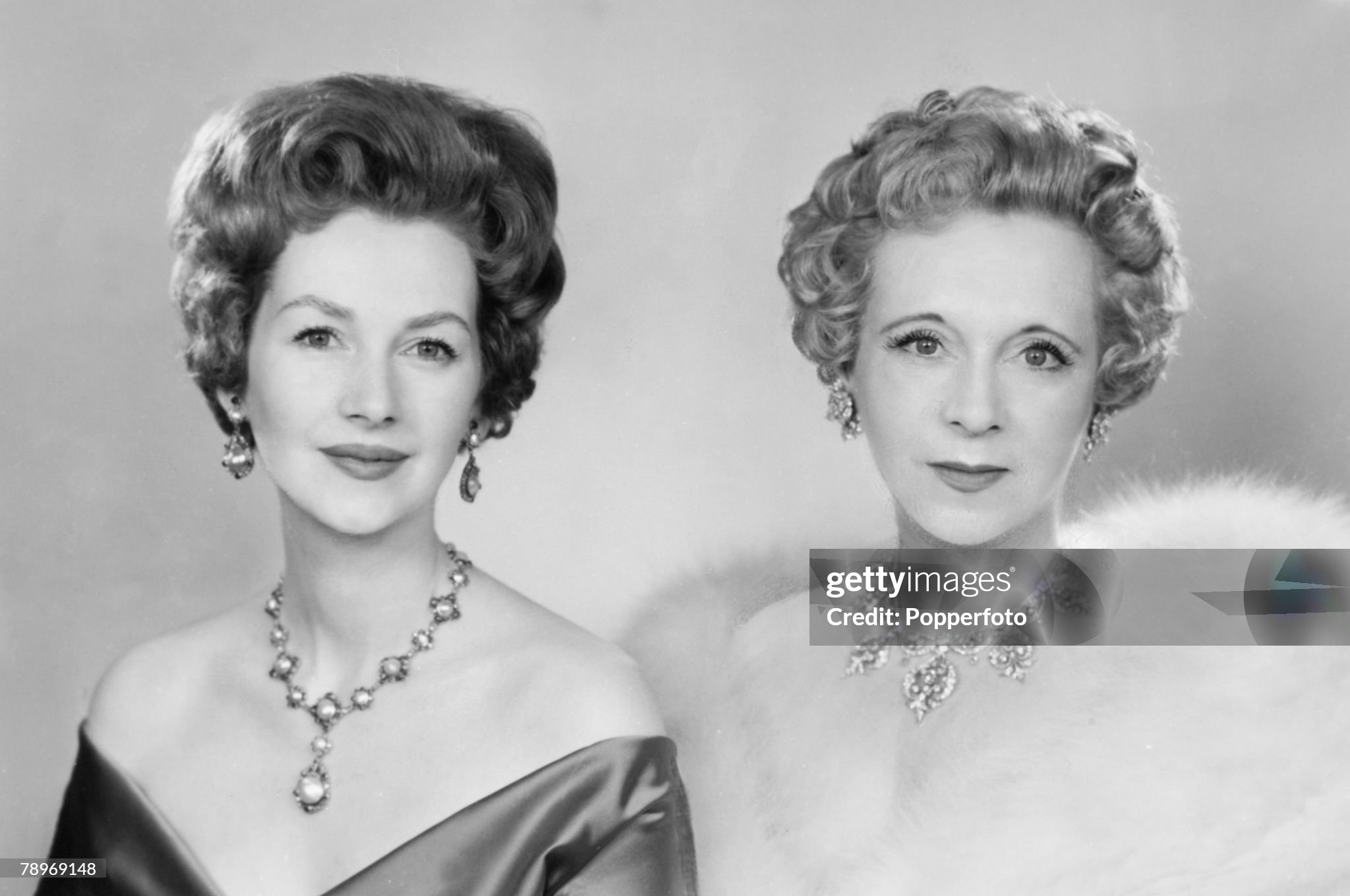 Lord Lichfield took a series of photographs of Barbara Cartland in her garden in 1977. By this time she had added drop shaped pearls and a rivière to the necklace.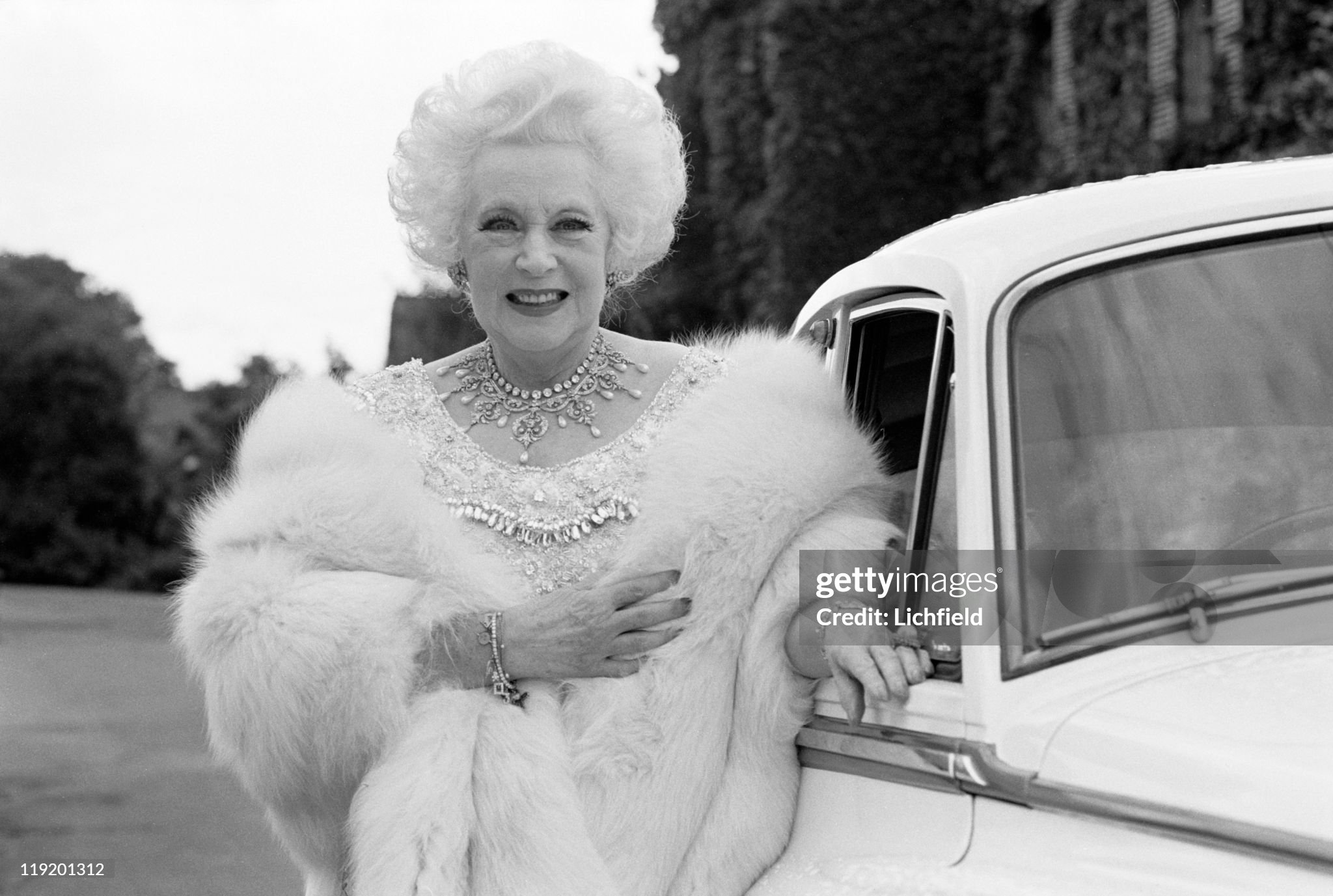 When she had part of her jewellery collection auctioned at Sotheby's in 1995, she was quoted as saying that she found real jewellery impractical. The photos of the necklace taken in connection with the auction show quite clearly that the drop shaped pearls were fake, and looking at the clasp I tend to think the added rivière was paste.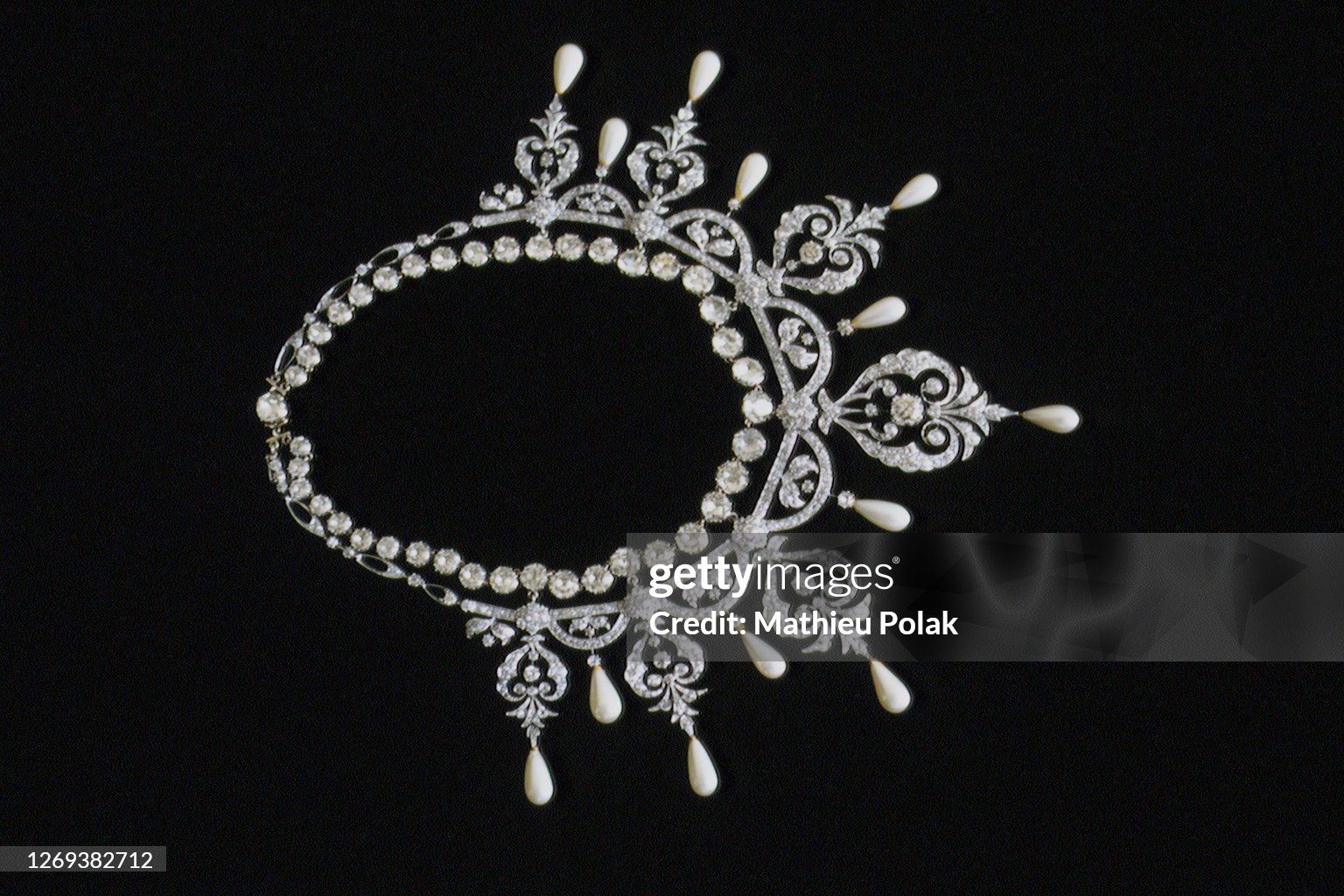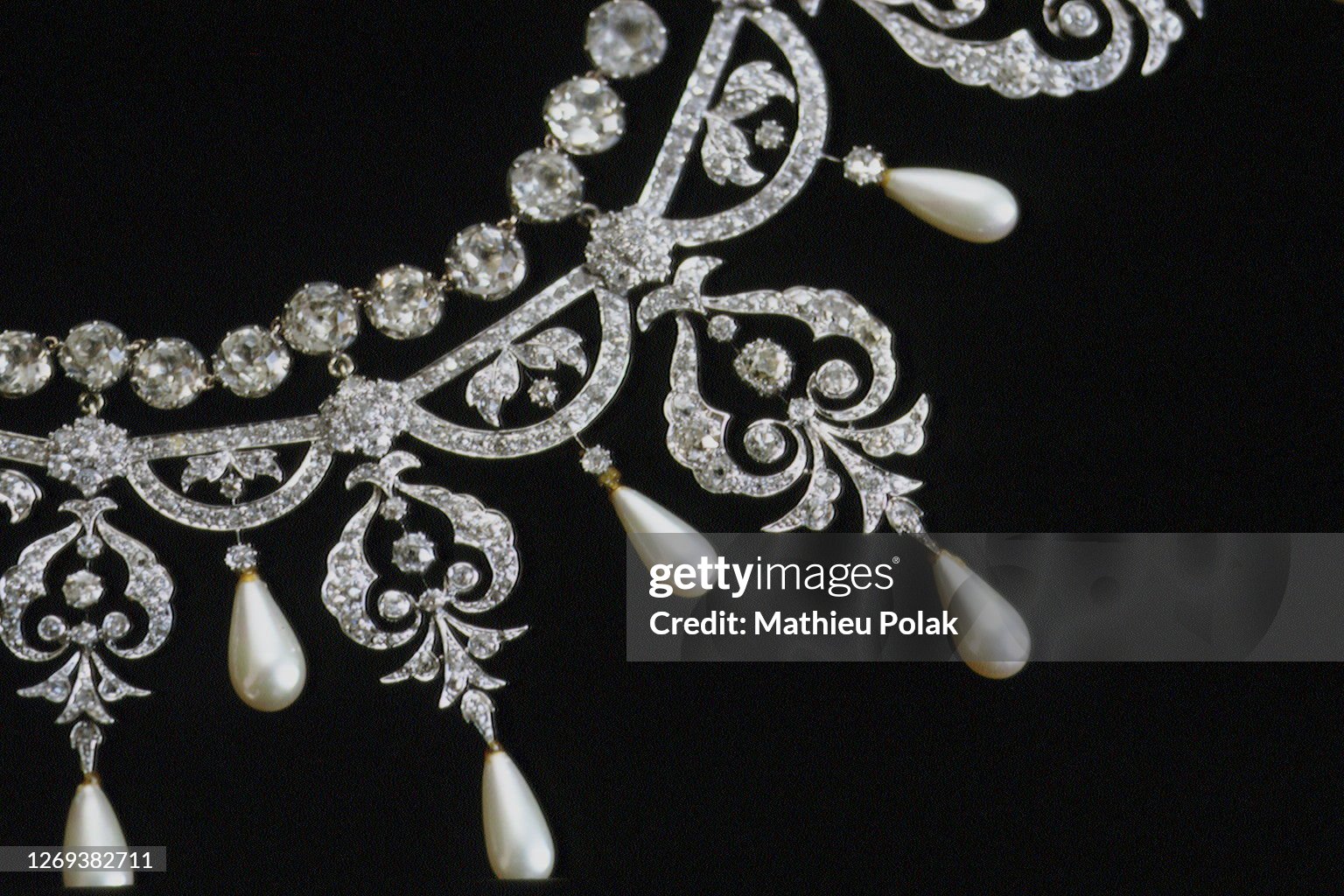 Some of the auctioned pieces were clearly costume jewellery.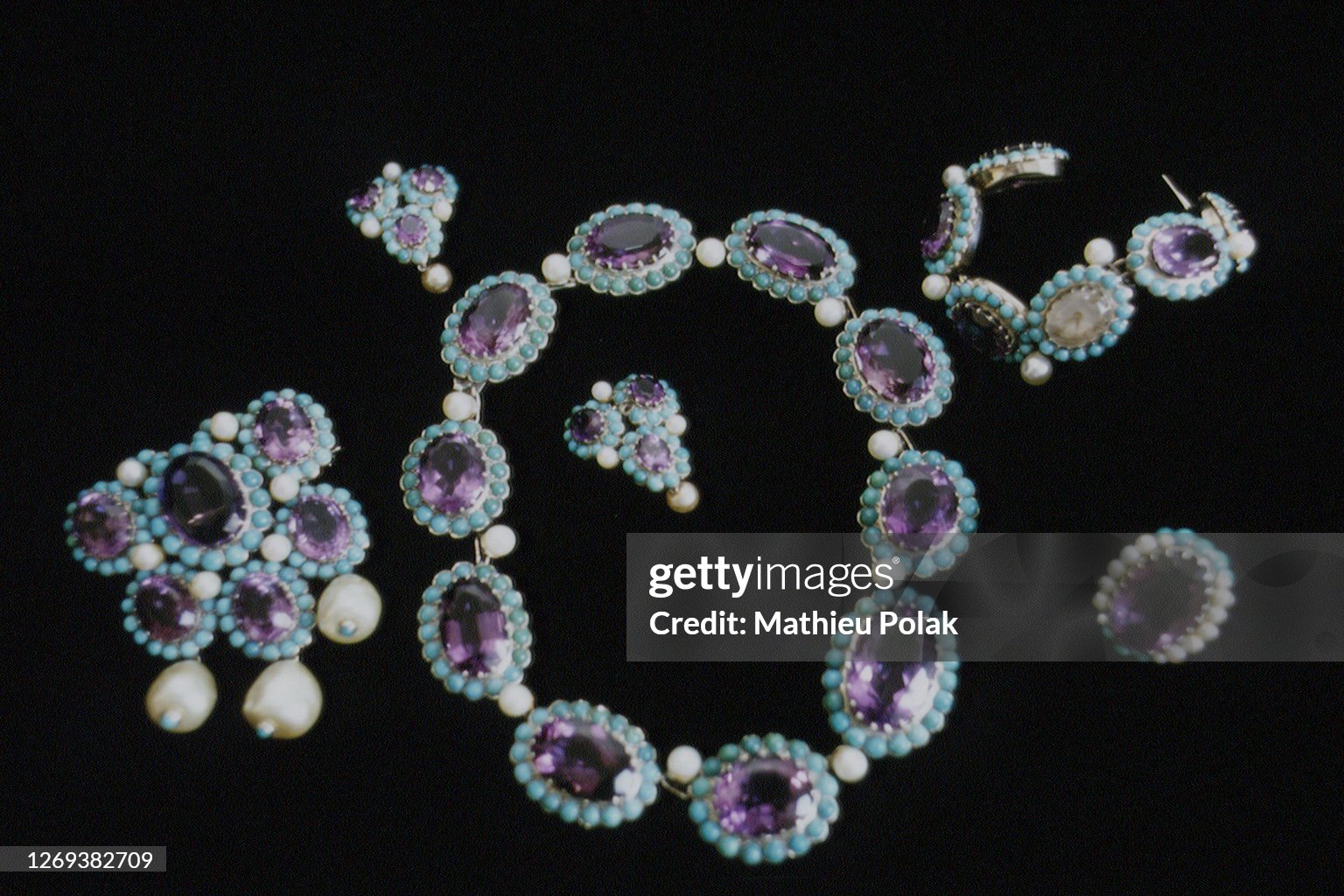 Others seem to be quite interesting "real" stuff.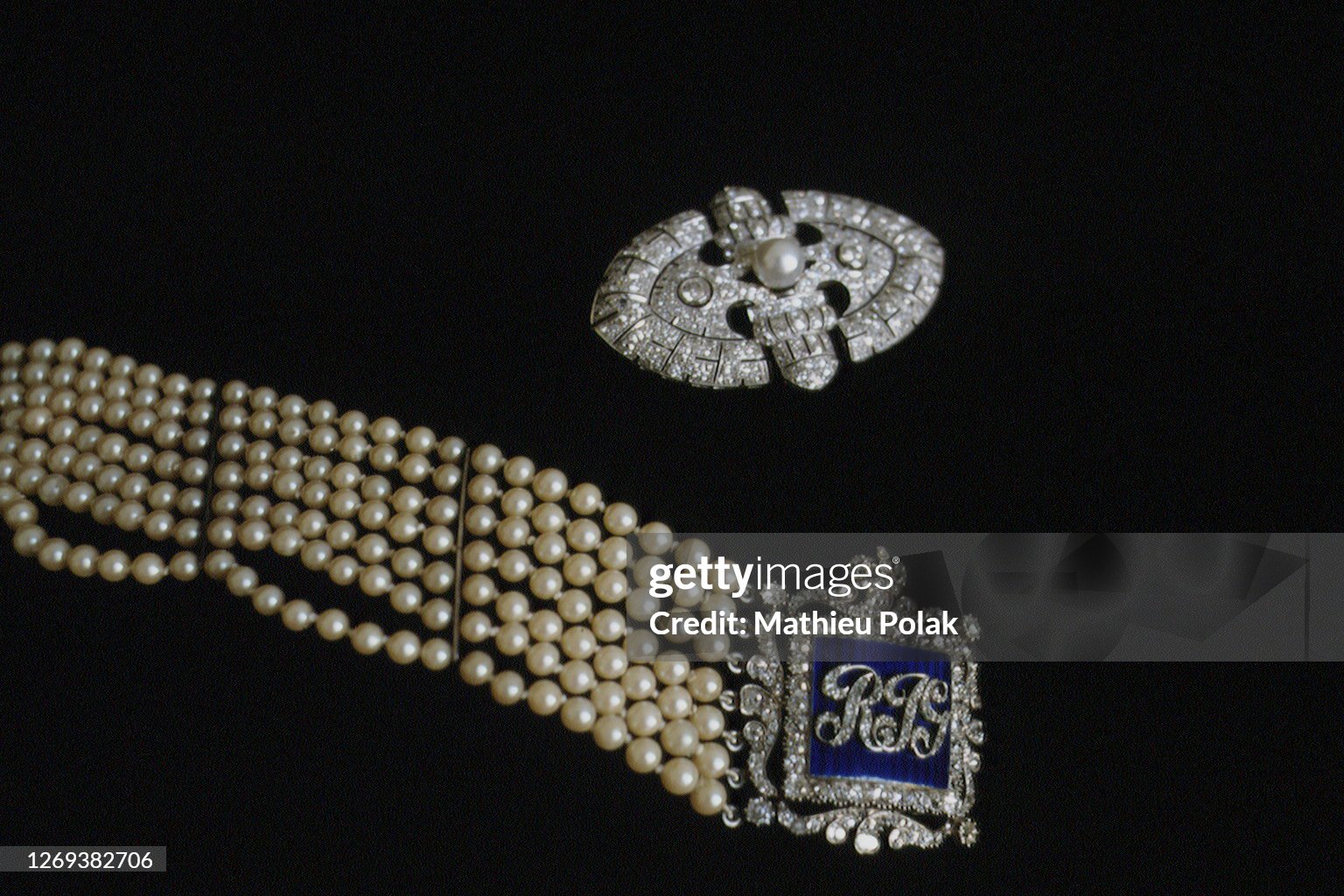 The brooch in the photo above was worn by Barbara Cartland's mother Polly at a Foyles Literary Luncheon in 1956.